Lewis Hamilton's Brazilian citizenship confirmed: 'I feel like now I'm one of you'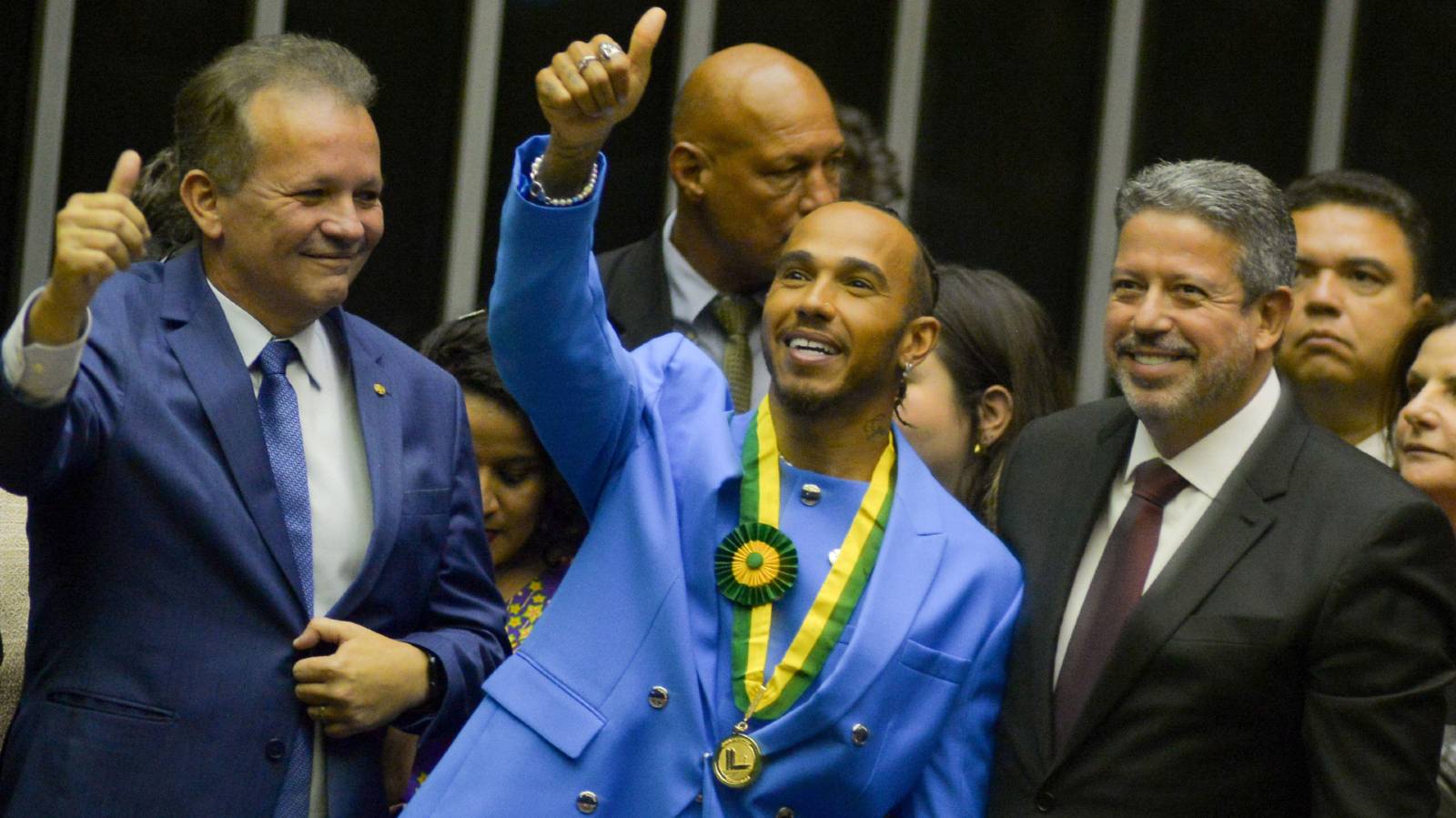 Lewis Hamilton has officially received Brazilian citizenship at a ceremony in the country's capital, Brasilia.
The seven-time former World Champion was first linked with becoming a citizen of Brazil after winning last year's grand prix at Interlagos, his third victory at the venue where he also captured his first Drivers' title in 2008.
That suggestion was made by congressman Andre Figueiredo after Hamilton held a Brazilian flag behind him on the podium, his love for the country having stemmed from his childhood admiration for Ayrton Senna.
Having joked he was "waiting for my passport" in the wake of the offer, the 37-year-old discovered it was a done deal just before this season's Azerbaijan Grand Prix in June.
And now that he is back in Brazil to race again, with the penultimate round of the 2022 campaign taking place at Sao Paulo, the Mercedes driver attended the Chamber of Deputies in Brazil to receive his honorary citizenship.
"I feel like now I'm one of you," Hamilton told a crowd at the ceremony, quoted by Reuters.
Wearing a blue suit, the record 103-time grand prix winner received Brazil's legislative medal of merit and a diploma, and he made a speech thanking his fans and dedicating the honour to Senna.
"I have so many amazing memories of Brazil," said Hamilton.
"And particularly 2021. Knowing you guys would cheer me on the way was one of the most special moments of my entire life. I can't wait for us to continue to strive ahead."
Last year, Hamilton experienced a roller-coaster weekend in Sao Paulo but ultimately began a run of three grand prix victories that put him level on points with Max Verstappen going into the title decider in Abu Dhabi.
His Mercedes car was fitted with a new engine, and in qualifying he was 0.438sec faster than second-placed Verstappen – only to be excluded from the results, and dropped to the back of the grid for the sprint, when his rear wing was found to have been illegal.
In the sprint, Hamilton made up a remarkable 15 places in 24 laps to finish fifth. That meant, with a five-place grid penalty for the engine change, he started the race 10th.
But again, he was rapidly quick and after a duel with Verstappen, who forced him off track at one point, Hamilton came home to win by 10 seconds.
Read more: George Russell reacts to prospect of Lewis Hamilton signing new Mercedes deal