Hamilton 'still building the wall' after FP2 setback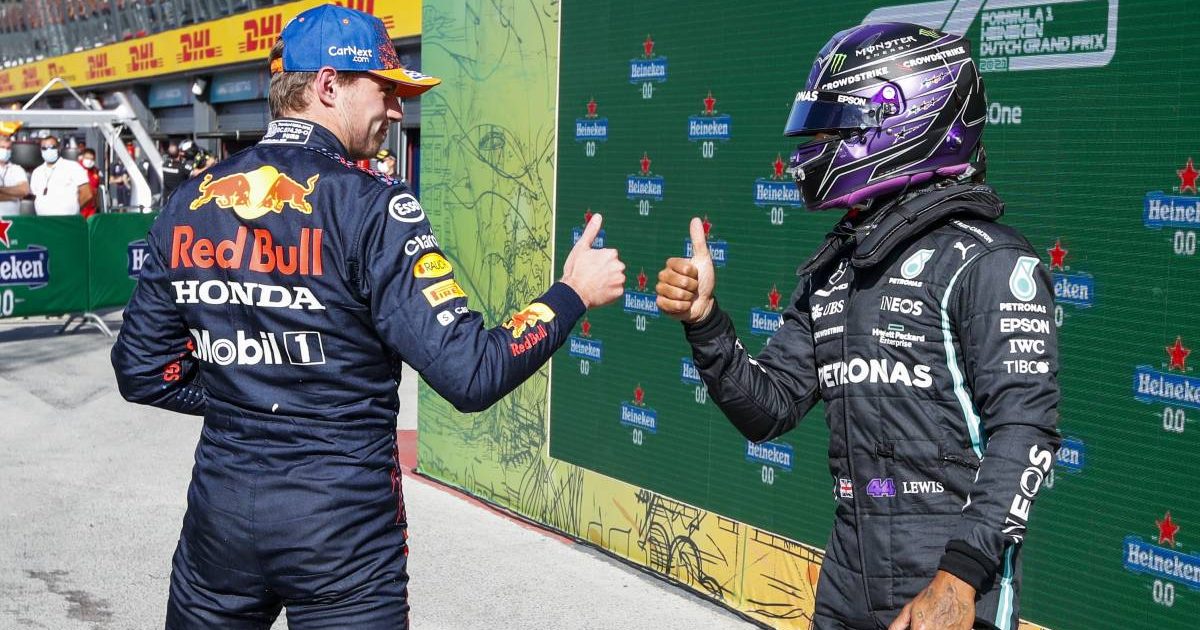 Lewis Hamilton has likened the Dutch Grand Prix weekend to building a wall – and hopes his will be higher than his rivals' by the end of Sunday.
The seven-time World Champion felt he had lost plenty of building time when the second free practice session ended early for him due to "abnormal oil system behaviour" in his Mercedes, which forced him to stop on track after only three laps.
That meant he had to accelerate his work-rate of learning the revamped Zandvoort circuit – which last hosted Formula 1 in 1985 – during FP3 and qualifying, ending with Hamilton almost snatching pole position from crowd favourite Max Verstappen.
In the final reckoning, only 0.038sec separated the duo, although the Red Bull driver had been affected by a DRS glitch which his team boss Christian Horner thought had cost him up to 0.15sec per lap.
But from Hamilton's perspective, he thought the fact he was gaining ground on his World Championship rival in terms of lap times was down to playing catch-up in terms of experience on this tricky, twisty track.
Check out all the latest Lewis Hamilton merchandise on the official Formula 1 store
Days like today are fun as hell. Beautiful day, solid pace and electric fans. Starting from P2 tomorrow and I can't wait to get out there. Great work to the team @MercedesAMGF1 and to #teamlh — you keep me going. I see you, thank you for that extra push. pic.twitter.com/8i4JoTSqTZ

— Lewis Hamilton (@LewisHamilton) September 4, 2021
"That gap I think you're seeing is FP2, it definitely made a difference missing that session," Hamilton told reporters after qualifying.
"I'm generally really happy with how today's gone considering everyone else had three practice sessions and I had two.
"It's a track like Monaco where you really build up your confidence lap after lap after lap, so when you lose 30 laps it makes a difference.
"It's like building a brick wall – today everyone's got a higher wall than me, so I had to try and build quickly. I was just trying to catch up as fast as I could and I was so close at the end."
Asked if he could finish off the job by adding a roof – which obviously would require more than one wall – in the form of a race victory, Hamilton continued the analogy.
"I think I'm still building the wall so it doesn't need a roof just yet," he joked.
"I hope tomorrow we can build it a little bit higher, catch everyone up and strategically put the roof on it in the right way."
Hamilton goes into round 13 of the World Championship with a three-point lead over Verstappen in the Drivers' standings, sharing the front row of the grid with the Dutchman for the sixth time this season – and first since they collided on the opening lap at Silverstone.