Hamilton on FP2 'disaster': 'Car is getting worse'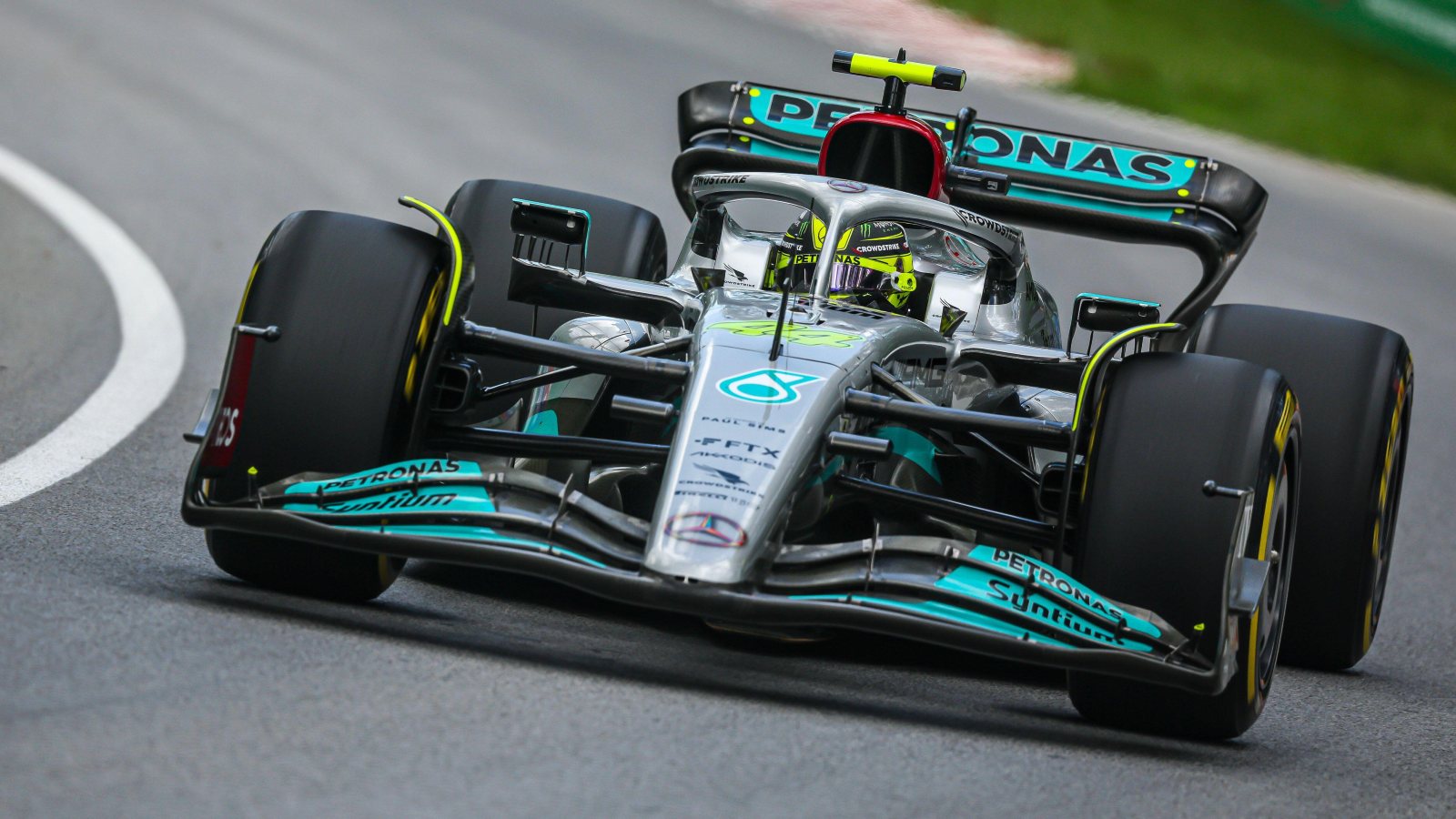 Lewis Hamilton labelled his FP2 in Montreal a "disaster" and said the Mercedes W13 was actually getting worse rather than improving.
He and his team-mate George Russell ran different set-ups during the second practice session of the Canadian Grand Prix weekend in the hope of finding a happy medium that might finally unlock the potential of the car.
For Hamilton though, he did not come close to finding that and was heard over the radio describing the car as "undriveable".
The seven-time former World Champion finished P13 in the session and was heard before his post-race interview describing the W13 as "so bad".
"[It was] pretty much like every Friday for us, trying lots of different things," Hamilton told reporters. "Experimental floor on my side which didn't work. Nothing we do to this car seems to work.
"So we were trying different set-ups, me and George, in FP2 just to see if one way works and one way doesn't. I'd like to hear how it went for him but for me it was a disaster. It's like the car is getting worse, it's getting more and more unhappy the more we do to it, so we keep working on it."
Hamilton in agony but Mercedes pick up pieces
George Russell got on the podium again for Mercedes and Lewis Hamilton finished P4, albeit in a lot of pain.
After seven races and only a few false dawns in terms of fixing the problems that have turned Mercedes from Championship contenders to midfield runners, Hamilton admitted there was little they could do for this year's car and recommended switching attention to next season.
"It is what it is. I think this is the car for the year, so we just have to tough it out and work hard on building a better car for next year.
"We've tried loads and loads of things and ticked them all off. So we have to go and find something else. We are way off but it's to be expected with this car."
Hamilton remarked the car was so bad he had been forced to relearn the Montreal track due to not being able to ride the kerbs as much as normal.
"One touch to the kerb and the thing goes flying, it's so stiff. Here you need to use the kerbs so it's very, very tricky," he said.
"It's not the Montreal I know, that I'm used to and that I've experienced in my career. [It is] the worst I've ever felt any car here.
"I'm hoping overnight we can try and make some changes, but it's just the fundamentals of the car."