'Has Lewis Hamilton's luck of a champion run out? Is he over the top?'
Renger van der Zande believes Lewis Hamilton has "doubts in his driving" this season, the Dutch racing driver questioning whether with age the Briton has "lost momentum".
After last season's ferocious title battle, Hamilton versus Max Verstappen all the way to the line, this year the Red Bull driver has cruised to his second World title.
He wrapped that up at the Japanese Grand Prix, Verstappen crowned the 2022 F1 champion with his 12th race win in 18 races and securing it with four still to go.
While the Red Bull driver has stepped up a gear, his 2021 rival Hamilton has taken a step backwards although it is fair to say the blame for that belongs to Mercedes.
Unless he wins one of the last four grands prix, Hamilton will end a season win-less for the first time in his Formula 1 career.
"It's funny now to see the difference between Max and Lewis Hamilton," Van der Zande told Formule1.
"I have often said in recent years Hamilton has the luck of a champion. That you just hit something with a wing, but it doesn't break. You can now also see that kind of happiness at moments when it matters.
"A champion's luck is like being in a casino on a roll, everything is just fine. That you are fourth, but the number one and two collide and you still win.
"Or you do an impossible overtaking action that still succeeds, also because people drive against you differently since you dominate.
"When Max drives behind someone, everyone knows he'll pass, it won't be long. But with his team-mate Sergio Perez they think they might have that one.
"When you are in such a flow, you see that the energy comes from all sides. It also becomes easier as a dominant driver."
Dominant is what Verstappen has been
Dominant is what Verstappen has been this season, winning 12 races with hardly a mistake in sight.
His form has been very much like Hamilton's prior to this season, the Mercedes driver winning six of the previous eight World titles.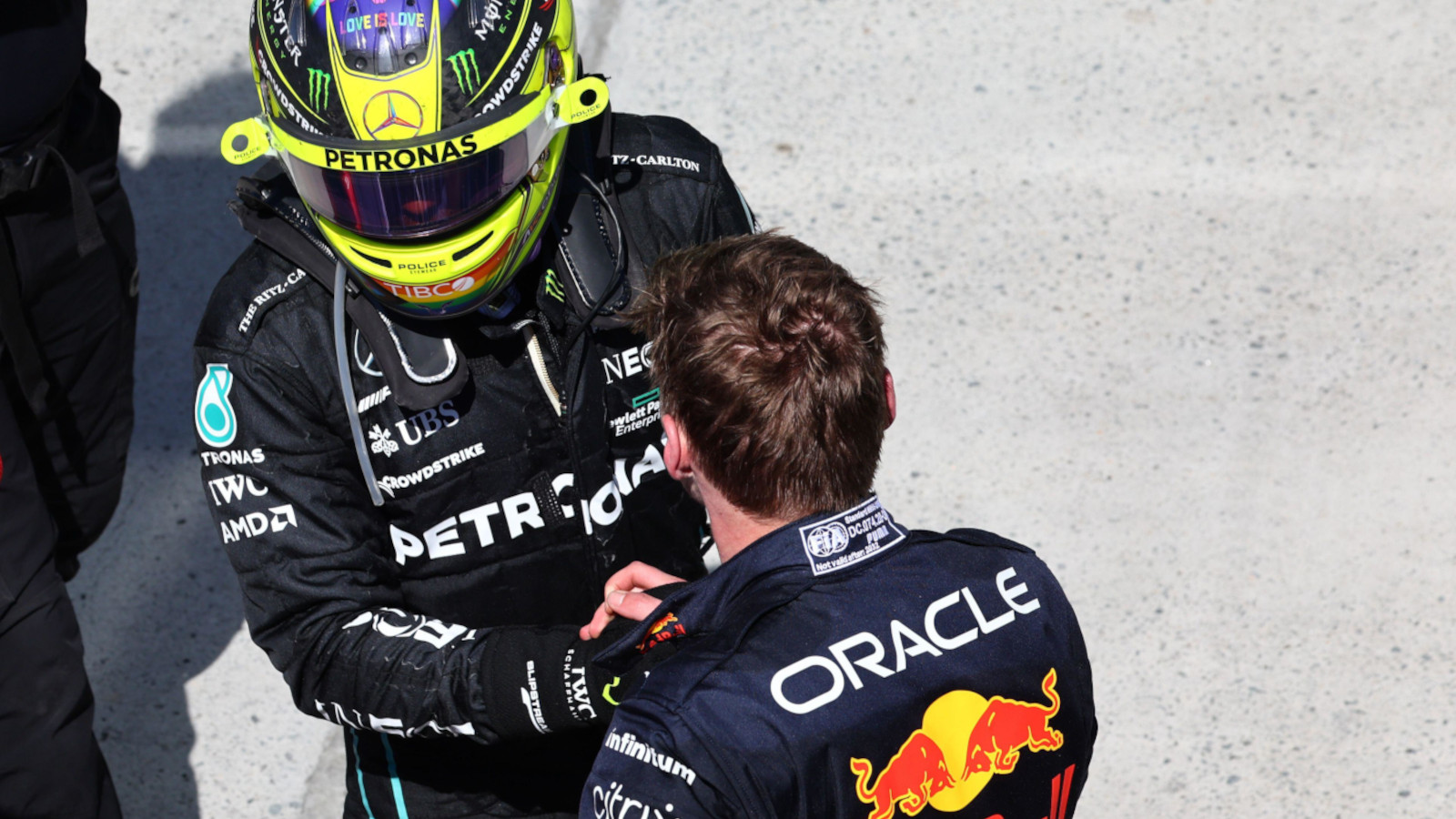 "You're going to over do it less," Van der Zande continued. "You're on the limit, but you have that confidence that you're strong, so everything doesn't feel as tight.
"Instead of squeezing out that half-tenth when entering a corner and then losing two-tenths on the exit, it creates a balance.
"Everything seems to go easier. Seems because it's never really easy.
"It is extremely difficult to get into such a winning rhythm and everything has to be right every time to stay in it. That's why it's never boring when you dominate.
"Periods of dominance, only the Hamiltons, Fernando Alonsos, Ayrton Sennas and now Max have been given. Guys from a different class, who have that little bit extra that allows them to get a tenth more out in qualifying and still be just further up the front at the start.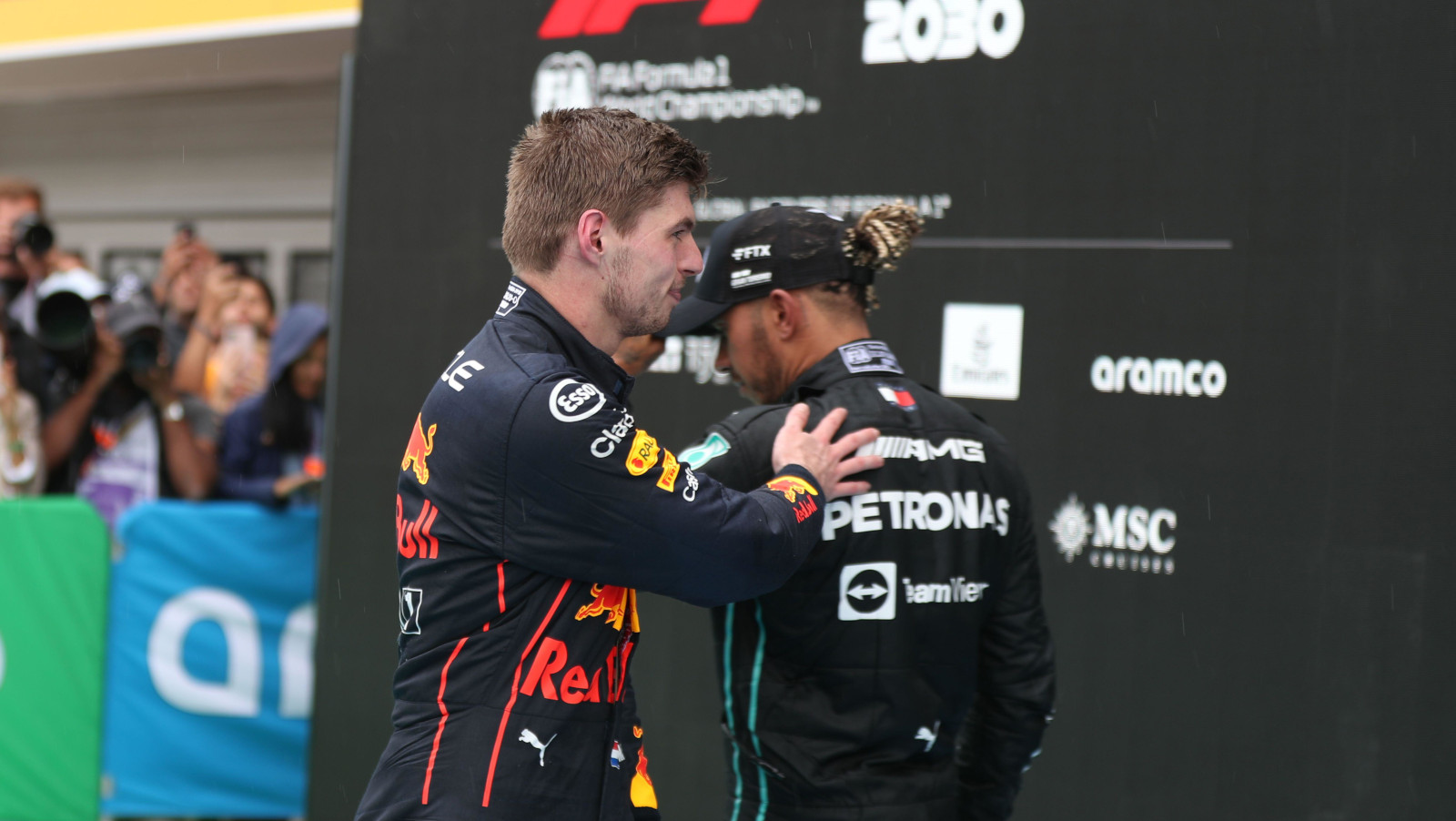 "Guys who make bolder moves, because what's daring for one person isn't for someone like Max. In addition, these types of champions rarely have off-weekends."
Is Lewis Hamilton over the top?
But, coming back to his point on Hamilton, the 36-year-old said: "I don't think it's cool to see, but you wonder if he's over the top.
"His car is less, but his overtakes are no longer as convincing as before, you see doubt in his driving. Perhaps a combination of age and that he has lost momentum.
"Max, on the other hand, is so confident that he can make decisive actions and has a way out if it doesn't work out.
"At the same time you know, even with all the good results, that the weather will be bad. After sun comes rain, and vice versa. I have often experienced this myself and Max will also have it in the back of his mind.
"So are the sports and the casino…"
Read more: Mika Hakkinen cannot foresee Max Verstappen seeing out F1 career with Red Bull