Hamilton: Cheating is the 'worst claim to ever make'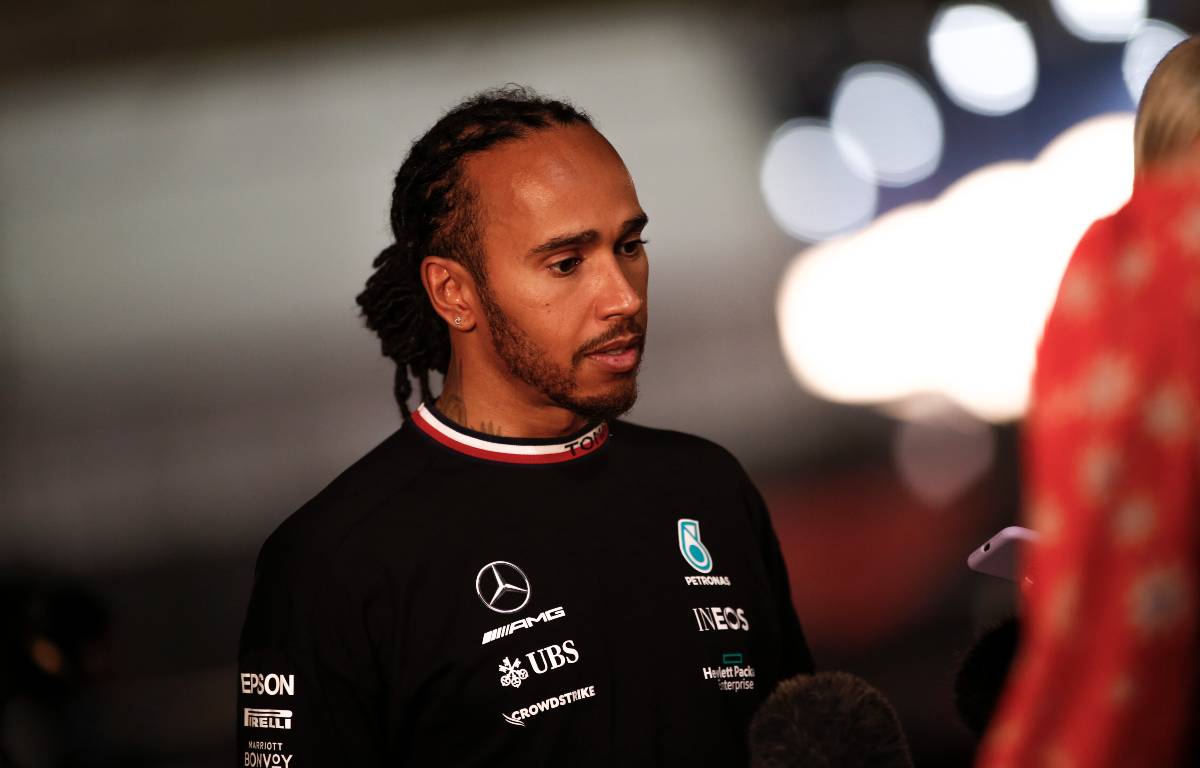 Lewis Hamilton says accusations of cheating against Mercedes are the ultimate insult as he chases a record-breaking eighth Drivers' title.
The seven-time World Champion was speaking in response to Red Bull-originated rumours that the rear wing on the W12 is not legal.
The furore peaked at the Sao Paulo Grand Prix where Max Verstappen was fined 50,000 euro for handling the rear wing of Hamilton's car in parc ferme, and Red Bull technical chiefs Adrian Newey and Paul Monaghan were reported to have visited the FIA with a portfolio of 'evidence'.
However, as yet there has been no protest about the rear wing, which Red Bull believe flexes more than permitted and also submitted a photo claiming this was proven by visual 'score marks'. Subsequent tests carried out by the FIA at the Qatar Grand Prix revealed nothing untoward.
It is one thing to race hard in a titanic championship battle, as Verstappen has done all year, but quite another to make claims of cheating, says Hamilton – who feels this goes beyond the acceptable boundaries of sporting conduct.
"If it's egos fighting each other there is defence, there is respect," Hamilton told The Guardian.
"But what is important, I did see someone say something about cheating and that's the worst claim to ever make. We have done all these tests and this is where it is. I don't like it when people put that out there."
Two races to go in 2021. And the final two races as team-mates for Lewis and VB 💜💙 Let's bring these titles home, Team! 👊 pic.twitter.com/WEXWNR6gY7

— Mercedes-AMG PETRONAS F1 Team (@MercedesAMGF1) November 30, 2021
Hamilton goes into the penultimate race of the season, the Saudi Arabian Grand Prix, eight points behind Verstappen but with momentum on his side after two emphatic victories in Sao Paulo and Qatar.
Not only would an eighth title elevate Hamilton above Michael Schumacher in the pantheon of Formula 1 greats, it would also be accomplished in a very different style to the relatively unchallenged strolls he has enjoyed in recent years.
Asked if it would be his 'best title' since his F1 career began in 2007, Hamilton said: "If I get the job done, I think it will, yes.
"But also, nobody has ever been able to fight for an eighth, aside from Michael. It's a new position, uncharted territory."
On the monumental effort he has put in, Hamilton added: "This is the best I've been able to give in a year, the training, the time balance I have. I made every sacrifice I could this year. I don't think I've left anything undone, so at this point of the year there are no regrets.
"I'm proud of everything we've done. There were times when we were 32 points behind. I know how hard it is to catch them up and at the time it feels impossible, but somehow we recovered."
Planet F1 verdict
Could this year be Hamilton's greatest achievement?
If Lewis Hamilton is crowned champion this year, would this be his greatest achievement?