Hamilton's and Ratcliffe's rival bids for Chelsea set to fail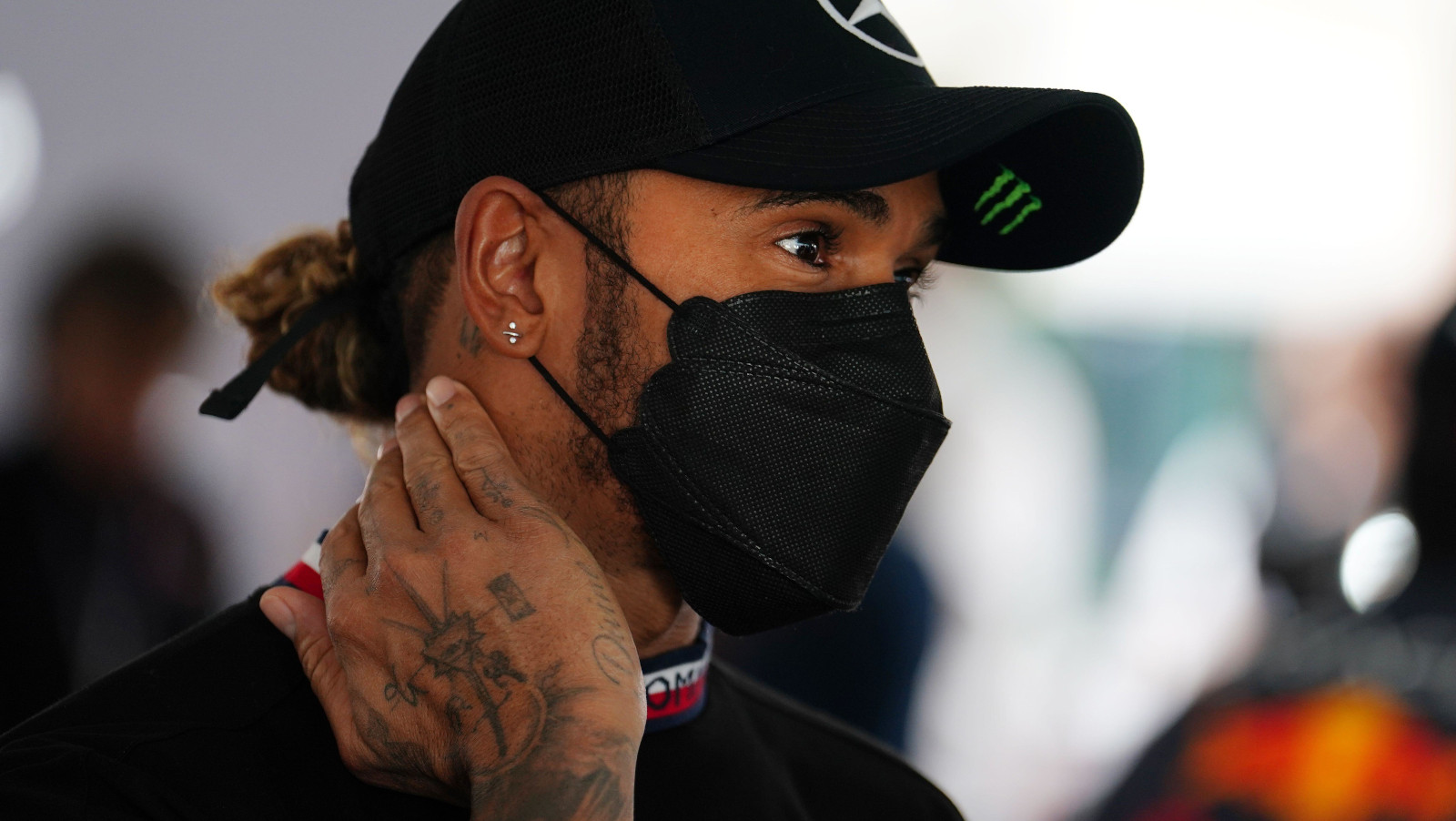 Lewis Hamilton faced late opposition from a Mercedes team co-owner in his bid to buy Chelsea, but both are set to be unsuccessful.
Chelsea is currently up for sale with owner Roman Abramovich under pressure to sell due to the ongoing sanctions against Russia, the club currently operating on a special licence to push the sale through.
And Hamilton would confirm his interest in taking over the club ahead of the Emilia Romagna Grand Prix, having been linked with an involvement in British businessman and lifelong Chelsea fan Martin Broughton's bid, which was said to have involved Hamilton and tennis star Serena Williams pledging £10million each.
Hamilton though faced fresh competition, from an individual who he is very familiar with.
Sir Jim Ratcliffe entered the running with a formal bid, the British multi-billionaire who is chairman and CEO of INEOS, the company which owns one third of the Mercedes Formula 1 team which Hamilton drives for.
Ratcliffe has an estimated net worth of around £12.8billion.
Hamilton confirms interest in Chelsea bid
Lewis Hamilton confirmed he's investing as part of a proposed consortium looking to take over Chelsea FC.
A statement released on behalf of Ratcliffe, as reported by Sky Sports, said: "Sir Jim Ratcliffe, chairman of Ineos, has made a formal bid for Chelsea FC, for £4.25bn. £2.5bn is committed to the Charitable Trust to support victims of the war, with £1.75bn committed to investment directly into the club over the next 10 years.
"This is a British bid, for a British club.
"We believe that a club is bigger than its owners who are temporary custodians of a great tradition. With responsibility to the fans and the community.
"That is why we are committing to spending £1.75bn over 10 years that will be for the direct benefit of the club.
"We will invest in Stamford Bridge to make it a world-class stadium, befitting of Chelsea FC.
"This will be organic and ongoing so that we will not move away from the home of Chelsea and risk losing the support of loyal fans.
"We will continue to invest in the team to ensure we have a first-class squad of the world's greatest players, coaches and support staff, in the men's and women's games.
"And we hope to continue to invest in the academy to provide opportunity for talented youngsters to develop into first class players.
"We believe that London should have a club that reflects the stature of the city. One that is held in the same regard as Real Madrid, Barcelona or Bayern Munich. We intend Chelsea to be that club.
"We are making this investment as fans of the beautiful game – not as a means to turn a profit. We do that with our core businesses. The club is rooted in its community and its fans. And it is our intention to invest in Chelsea FC for that reason."
Ratcliffe would then confirm his bid when speaking to The Times.
"We put an offer in this morning," he said.
"We are the only British bid. Our motives are simply to try and create a very fine club in London. We have no profit motive because we make our money in other ways."
Hamilton's link to Ratcliffe could well have opened up a new opportunity for him to invest in Chelsea through the latter's bid, although their bids were very much separate.
However, it now appears that neither will be successful, with Sky Sports News revealing that Todd Boehly's consortium will be named as the preferred bidder to move forward and look to complete the purchase of Chelsea.