Hamilton would have to 'chop ear off' to comply with piercing rules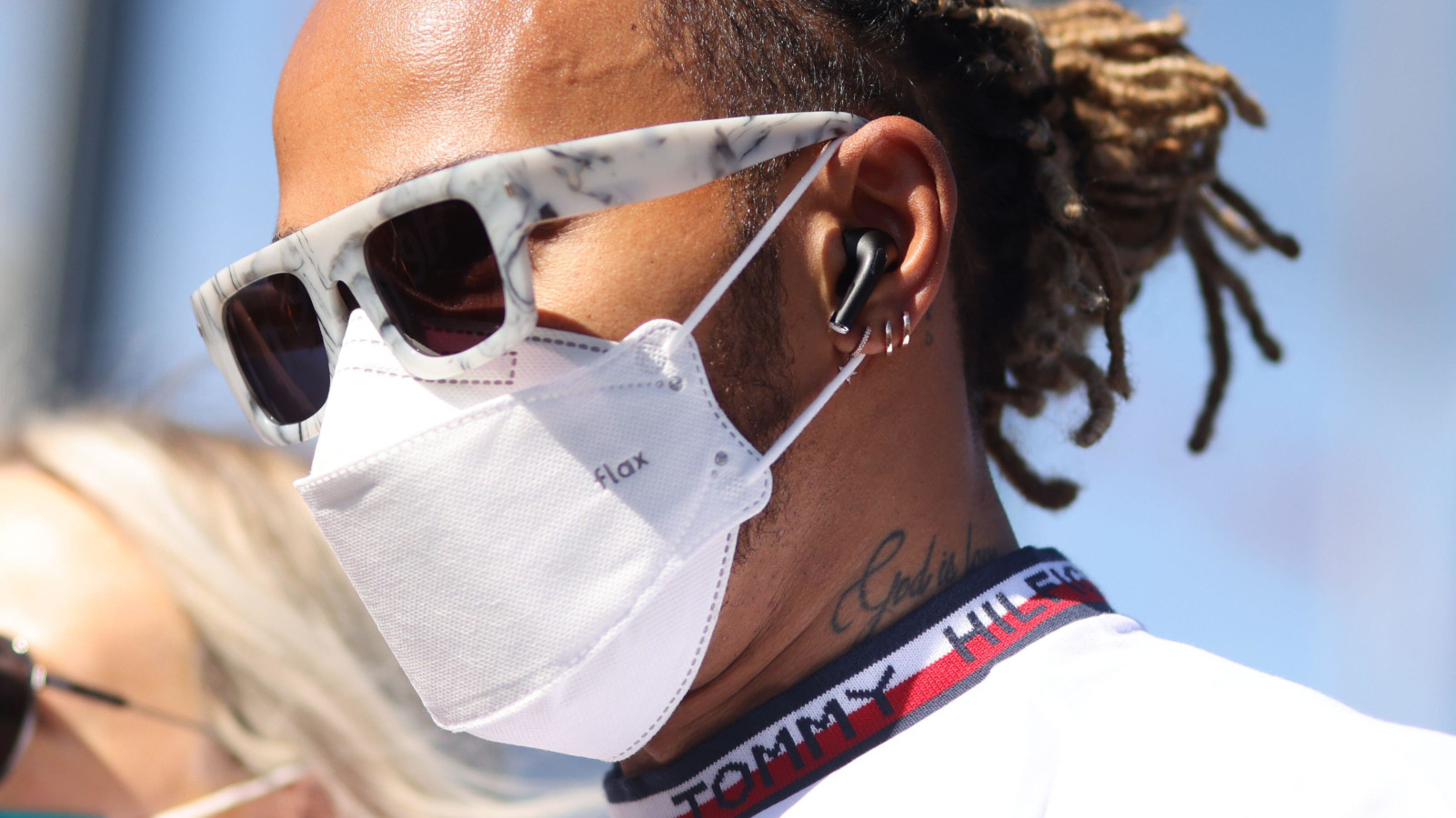 Lewis Hamilton was not only being defiant as he pulled his fireproofs over his head in Melbourne, his earrings on display – it was also a case of he would have to lose his ear to remove them.
Formula 1's new race director Niels Wittich reminded the drivers ahead of the Australian Grand Prix weekend about the regulation governing jewellery.
The regulation states "the wearing of jewellery in the form of body piercing or metal neck-chains is prohibited during the competition and may therefore be checked before the start".
Wittich reminded the drivers of this in his pre-race notes.
However, two days later, as the drivers stood on the grid doing their last-minute preparations for the grand prix, Hamilton was seen pulling his fireproofs over his head with his ears still sporting a bunch of earrings.
That is because quite simply he cannot just remove them, they are welded in.
lewis hamilton's piercings are a work of art. pic.twitter.com/ZtFZsEwpXS

— s 🍒 (@leclercscherie) April 7, 2022
The Mirror quotes him as having said: "There is stuff I can't move. I literally can't take these ones out (pointing to his right ear).
"These ones on my right ear are literally welded in, so I'd have to get them chopped off or something like that! So they will be staying."
However, it would seem there is a bit of defiance in the mix from the seven-time former World Champion.
"I don't have any plans on removing [them]," he said. "I feel there are personal things and you should be able to be who you are. And I will continue to do that."
While the drivers were given a few weeks grace period, it remains to be seen what the potential consequences could be if Hamilton refused to remove his piercings.
Earlier in the week, the Briton had joked around with Max Verstappen about the jewellery rule during the drivers' press conference.
"It's been the rule forever, since I've been here it's been the rule, so nothing new. I'm just going to come with more jewellery next week," Hamilton said at the time.
"Well, I've got certain piercings I really just can't take out, that not many people know of…nah, I'm kidding!"
Verstappen replied: "I would be too heavy if I wore jewellery, so it's not possible."
"I know you have a nipple piercing man, come on," Hamilton laughed, to which Verstappen retorted: "You want to see it again?!"
Hamilton, Wolff speak on F1 jewellery ban
Lewis Hamilton made it clear you would have to chop his ear off if he were to comply with the rules.