Lewis Hamilton makes bold claim about George Russell pairing at Mercedes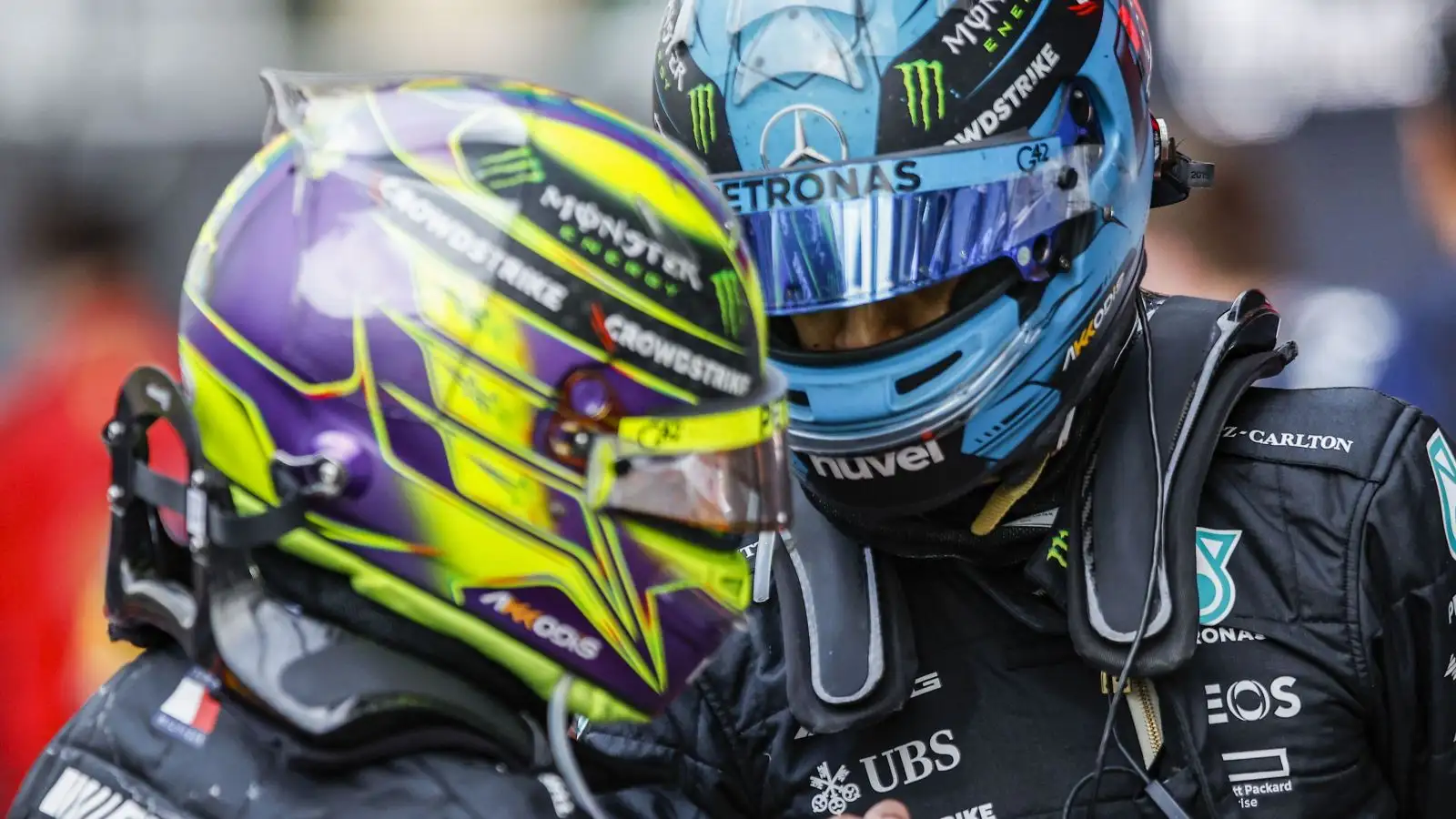 Lewis Hamilton reckons he and George Russell make for a particularly potent driver combination…
Hamilton finished second at last weekend's Spanish Grand Prix, having worked his way up from a fourth-place grid slot by getting past McLaren's Lando Norris at the start before hunting down and overtaking Ferrari's Carlos Sainz.
Mercedes' race pace was superior to everyone but Red Bull's Max Verstappen, borne out by George Russell putting in a storming drive to the final podium place after starting from 12th place and behind Sergio Perez on the starting grid.
There's renewed hope and optimism at the Brackley-based team, having seemingly made a big step forward since rolling out upgrades to the W14 over the last two race weekends, with Hamilton expressing his hope that their competitiveness at the Barcelona circuit will translate well to many other venues.
"As long as I've been racing here, if you are quick here, you should be good elsewhere," the seven-time World Champion told Sky F1 after the race.
"But I think the way these cars work, they're a bit of a narrow working window. So I think there'll be tracks where it's not so great maybe but I'm hoping that it's not the case, I'm hoping that we're this strong every weekend."
PlanetF1.com recommends
Damon Hill's 'absolutely stupid policy and strategy' to assist Mercedes in 2024
Max Verstappen's camp respond to €200million tax avoidance claims
Lewis Hamilton: Mercedes have the strongest team
Praising Russell for having come through the field in such decisive fashion, Hamilton expressed the belief that noone could do a better job than what he and Russell are achieving together as teammates.
"George did a fantastic job coming from 12th all the way to third, great points for the team," he said.
"I just hope that everybody at the factory back home this weekend feels proud of themselves for the amazing work that they're doing, for the step that we've been able to take this weekend, and last weekend.
"Mega points for the team, we've got into second in the Constructors' Championship so I think we have the strongest team, particularly George and I are punching out great results weekend-in, weekend-out so now we just need to pick up the performance a little bit more, which I know everyone's working hard to do and, hopefully, we can, at some stage, catch the Red Bulls.
"The car felt great. We've definitely got some steps to continue taking to try and close the gap to the Red Bulls, but this is way more than I expected this weekend and I thoroughly enjoyed the race."