Hamilton clear: 'This has nothing to do with Max'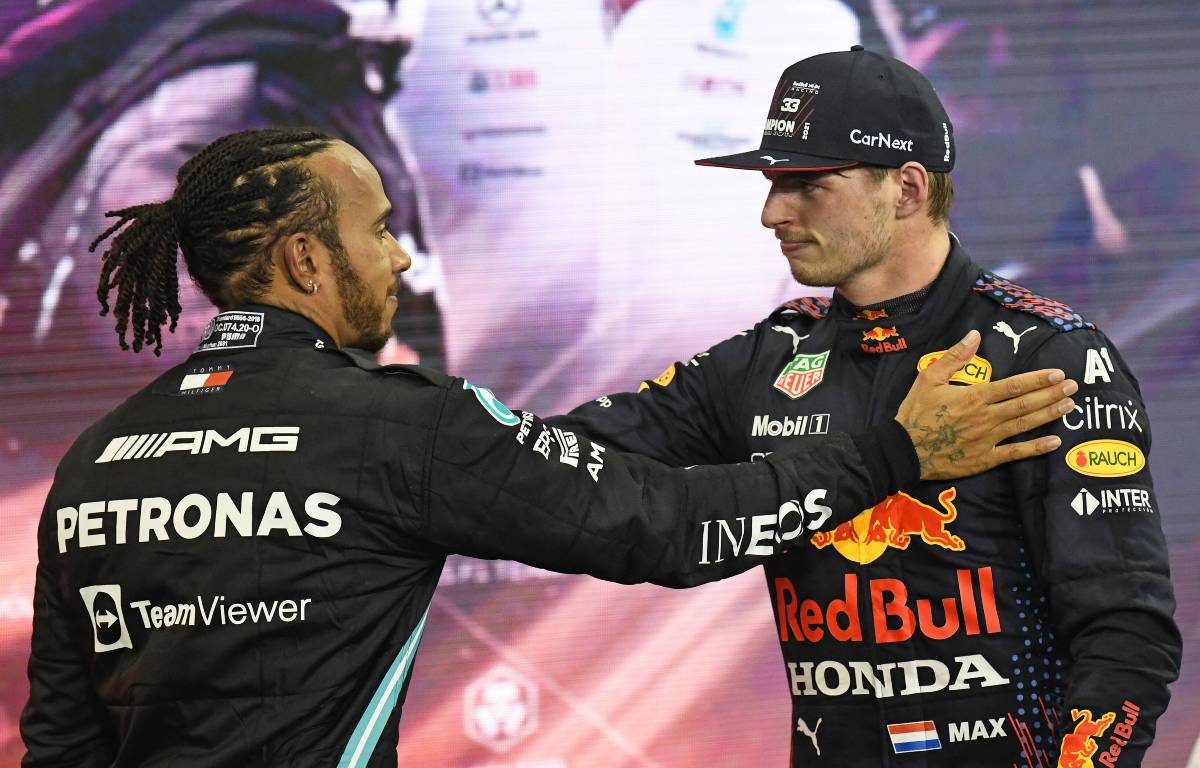 Lewis Hamilton has made it clear he has no ill-feeling towards Max Verstappen after the events of Abu Dhabi.
An epic title battle between the pair came to a dramatic conclusion at the 2021 Abu Dhabi Grand Prix, with Verstappen passing Hamilton on the final lap to snatch the win and the Drivers' Championship.
Of course there was a little more to it than that, with Verstappen taking advantage of fresher tyres which he had taken under a late Safety Car period to pass Hamilton.
Former race director Michael Masi had given Verstappen a clear shot at Hamilton at the restart, having cleared the lapped cars between them.
But Hamilton stressed Verstappen merely seized an opportunity like any driver would do, and looks forward to further battles ahead.
SOUND ON! 🔉 We cannot get enough of this 🤤

Take a look at this footage from Lewis Hamilton's first time on track in the W13 🔥 pic.twitter.com/Oswm2Md27Y

— Sky Sports F1 (@SkySportsF1) February 19, 2022
"This has nothing to do with Max," Hamilton told reporters at the Mercedes W13 launch event.
"Max did everything a driver would do given the opportunity he was given.
"He is a great competitor and we will go into another battle like we did last year and conduct ourselves. We will obviously grow from our races and experiences we had last year also this season.
"I have no issues with him."
The FIA launched an investigation into the events of Abu Dhabi which led to a restructuring of Race Control, with Masi departing and set to move to another position within the FIA, while the race director role will now be shared and rotated between two people.
They are World Endurance Championship race director Eduardo Freitas and former DTM race director Niels Wittich, with Herbie Blash, who was the former deputy to Charlie Whiting, set to assist them.
There will also be a remote virtual Race Control introduced, similar to the VAR system seen in football.
Hamilton welcomes the FIA's words and actions but made it clear he does not hold a grudge against anyone, refusing to dwell on the past.
"I don't hold any grudges with anybody," Hamilton affirmed.
"I don't think that's ever a good thing to carry around with you, so I move forwards.
"I don't dwell on the past. I feel fresh, I feel centred and fully focused.
"I don't have anything holding me back this year. Not that I did last year, but I'm not letting that experience be one of those."
Hamilton 'never ever said' he was going to quit
Lewis Hamilton claims that he never said that he was leaving Formula One.