Hamilton: 'Max is six years in, I was in my second year'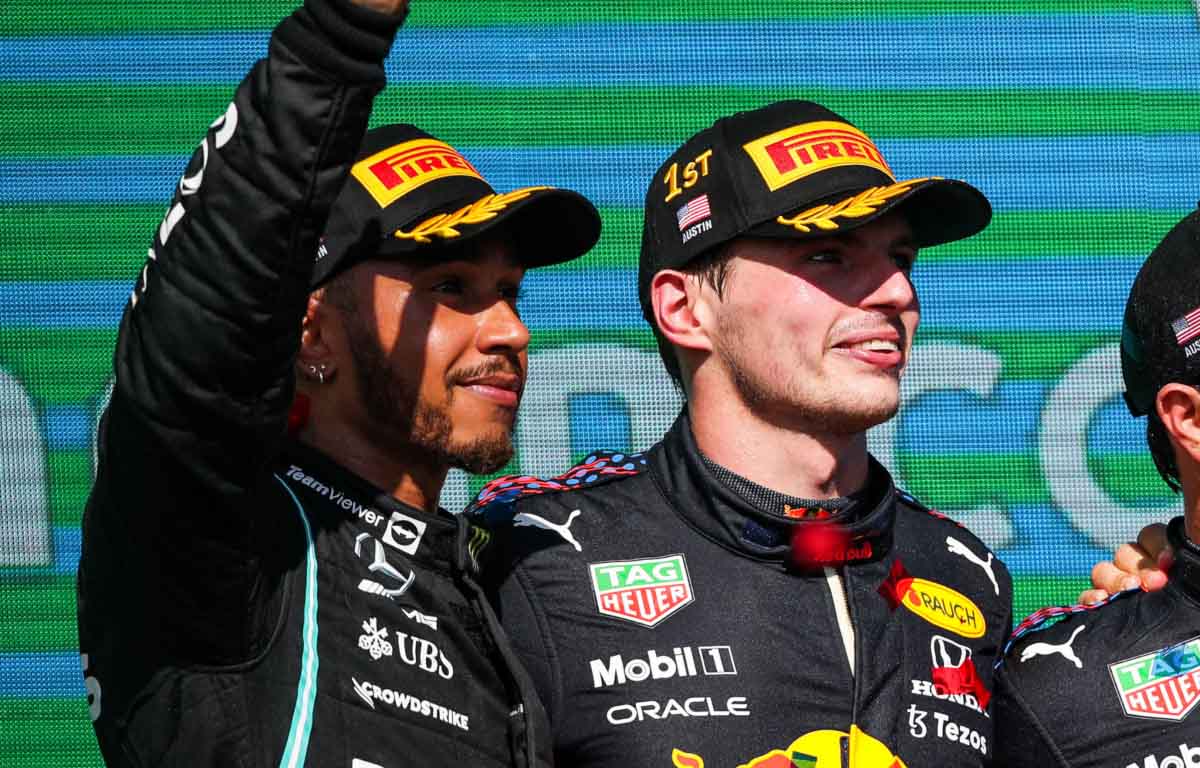 Lewis Hamilton has opened up about the pressure of his first World title-winning year, with external factors combining with his inexperience at the time, comparing it to his current battle with Max Verstappen.
Hamilton's 2008 World Championship win came in only his second year in Formula 1, after coming to within a point of winning the title in his rookie season.
The Briton had previously hinted that Verstappen's first fully-fledged fight for a World Championship brings additional pressure with it, while Red Bull team principal Christian Horner suggested that it was Hamilton who was really under more scrutiny, given his experience.
In the current situation, however, Hamilton says he is merely focusing on himself and how he goes about his driving race by race.
"I don't spend a moment thinking what might or what might not be a distraction for him, that doesn't bother me either way," the seven-time World Champion told Sky Sports.
"If I do my job to the best of my abilities, I don't have a problem. That's how I approach my job."
While Max Verstappen and Lewis Hamilton won't be going to dinner together any time soon, the former says he still has a "good" relationship with his title rival.https://t.co/ct6w62zjy1 #f1 pic.twitter.com/6DlFzhxCji

— PlanetF1 (@Planet_F1) October 29, 2021
But Hamilton spoke of the differences he faced in his first title-winning year compared to how Verstappen will be now.
The Red Bull driver, 24, is now in his seventh season as a Formula 1 driver, and has plenty of experience under his belt with how the sport operates, which the seven-time World Champion explained he did not have while winning his first title – and he did not yet have an optimal environment around him to give him the "tools" to succeed at that point, apart from being behind the wheel.
But time and experience have offered him perspective, and Hamilton admitted his first time becoming World Champion was no picnic while the season progressed.
"My first title? It was horrendous," explained the Mercedes driver. "The journey was terrible, but he's what, six years in? I was in my second year.
"I didn't have a great structure around me in terms of management, I didn't have help to know how to handle all these curveballs sent at me.
"I didn't have all the experience, I didn't have all the tools – except the ones in the car – but I was learning all these other tools in order to how to be a great team-mate, work with a group of people and help them elevate, and all these kind of things. Which was different for me then.
"I'm grateful I've had the experiences, I know how to build my team, I know how to win with my team and I know how to enjoy the ups and downs with my team."
Will it be Max Verstappen or will it be Lewis Hamilton?
The championship looks like it will come down to the wire, but who will stand victorious? Max Verstappen or Lewis Hamilton?