Hamilton tells Mercedes he will continue – report
Lewis Hamilton has no plans to retire and will again seek a record-breaking eighth Drivers' title in 2022, according to a report.
The seven-time champion relinquished his crown to Max Verstappen in agonising and controversial circumstances at this year's final grand prix in Abu Dhabi.
Apart from the obligatory parc ferme interview immediately afterwards, Hamilton has remained tight-lipped about the dramatic events in those last few laps at Yas Marina, initially while his Mercedes team launched unsuccessful protests about the result.
Four days later, the Constructors' World Champions broke their collective silence by announcing they would not go ahead with any further appeal, while team principal Toto Wolff said he "very much hopes" Hamilton continues racing without giving any guarantees.
That led to speculation the 36-year-old Briton may be thinking of walking away from F1, coupled with his comment in that solitary post-race interview when he said: "We'll see about next year."
However, Franco Nugnes, a respected journalist for the Italian edition of Motorsport.com, has reported that "Hamilton will not shirk the two-year contract that is in force and will, therefore, be alongside George Russell" next year.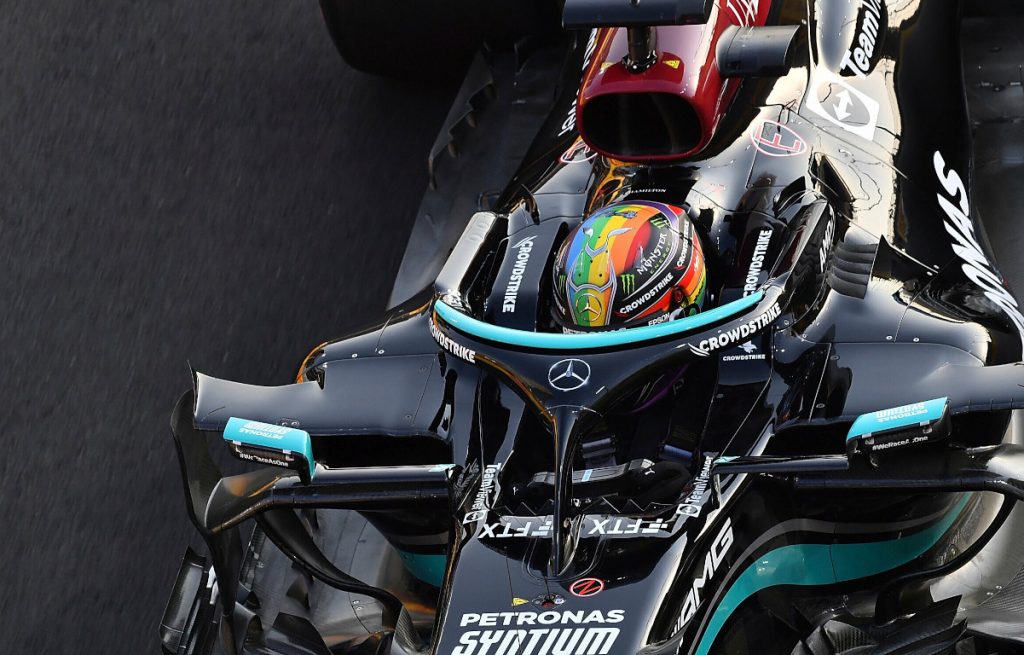 Although Wolff admitted his long-serving driver had been "disillusioned" with the events of Abu Dhabi, where Mercedes felt they had been dealt an injustice, it would be a surprise if Hamilton chose to end his incredibly successful career amid such disappointment.
The Austrian added: "We will be working through the events of the next weeks and months and as a racer, his heart will say 'I need to continue' because he is at the peak of his game.
"But we have to overcome the pain that was caused upon him [in Abu Dhabi] because he is also a man with clear values and it's difficult to understand that happened.
"If we break that fundamental principle of sporting fairness and authenticity of the sport, then suddenly the stopwatch doesn't become relevant anymore because we are exposed to random decision-making and it's clear you fall out of love with it.
"It will take a long time for us to digest what happened. I don't think we will ever get over it. That's not possible, and certainly not for him as a driver.
"I very much hope the two of us, and the rest of the team, work through the events and we can, with the FIA and F1, utilise the situation to improve the sport going forward.
"But he will never overcome the pain and the distress that was caused."
Hamilton has been absent from all media, including social, since Abu Dhabi, apart from being photographed receiving his knighthood from the Prince of Wales at Windsor Castle and appearing in an end-of-season video at the Mercedes factory that served as a farewell to his departing team-mate, Valtteri Bottas.
However, with Christmas upon us, it would be a major surprise if he did not post a festive message to his fans – one that may well explain his reticence over the last 12 days.
PlanetF1 verdict
Hamilton reportedly tells Mercedes he'll carry on
There have been reports that Lewis Hamilton will be continuing next season.