Toto Wolff can't give a date for when Lewis Hamilton will be confirmed as a 2021 Mercedes driver as the negotiations are a "work in progress".
Although Hamilton is expected to remain at Mercedes next season, the six-time World Champion has yet to finalise a new deal with the team.
While it was thought that Mercedes would have locked in the Brit months ago, the negotiations were delayed along with the start of the Formula 1 season.
When the season eventually began in July, it did so with a run of triple-headers making up the first nine races.
Concentrating more on what's going on out on track than off it, Wolff and Hamilton have yet to conclude their conversations.
"This is a work in progress, and I wouldn't want to commit to a specific date," the Mercedes motorsport boss told Autosport.
"We get on very well, but then when it comes down to the detail, you just need enough time to do that.
"With one race after the other, we don't want to really be distracted by contract talks.
"In between the larger gaps, like next week, we're moving towards a satisfactory outcome.
"But I don't know when it will be announced."
Get your hands on the official Lewis Hamilton 2020 collection via the Formula 1 store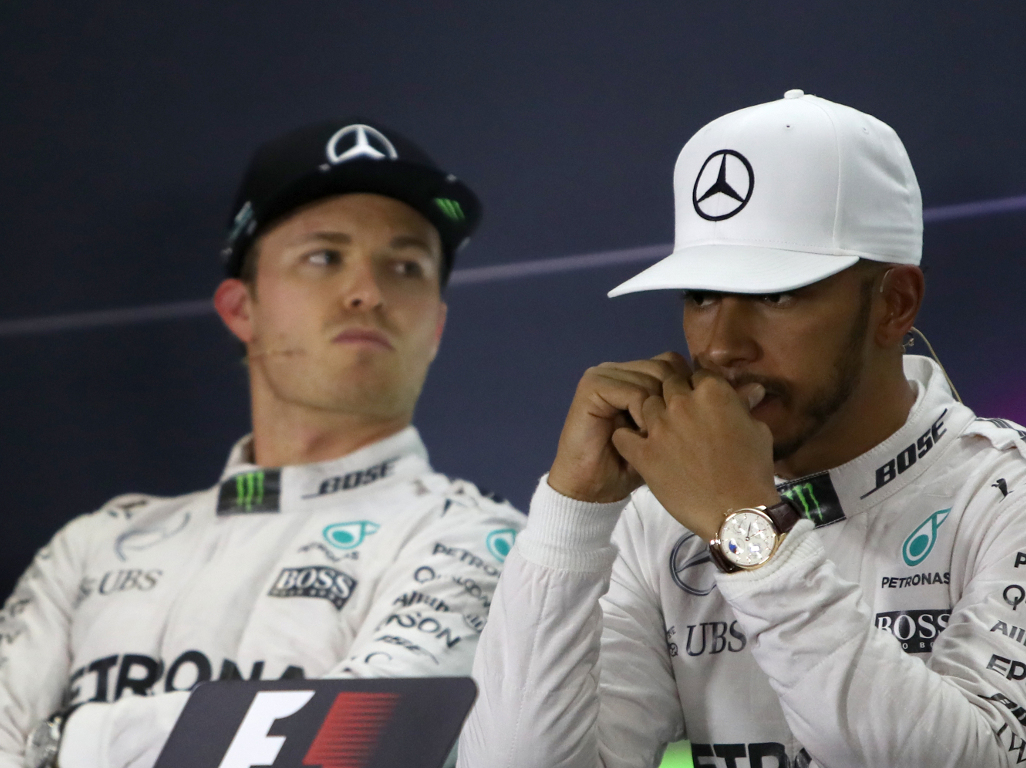 But while Mercedes and Hamilton need to have a contract in place, Wolff says it is not something that has needed to be brought into discussions over the past few years.
"We didn't look at the contract for the last three years, and never took it out of the drawer," he said.
"Sometimes situations change, and the environment changes, and therefore this is a time where it's another stint, another part of the journey that we want to go together.
"We're just debating."
Stating that it hasn't been looked it in the "last three years", one has to wonder how often it was taken out of the drawer during Hamilton's time with Nico Rosberg as his team-mate.
Although childhood friends, the relationship between the two soured over the course of their time together at Mercedes. Time that was cut short when Rosberg won the 2016 World title and decided to walk away from Formula 1.
Follow all the action from the Tuscan Grand Prix with the PlanetF1 live centre