Wolff: Hamilton is 'the contrary' of a dirty driver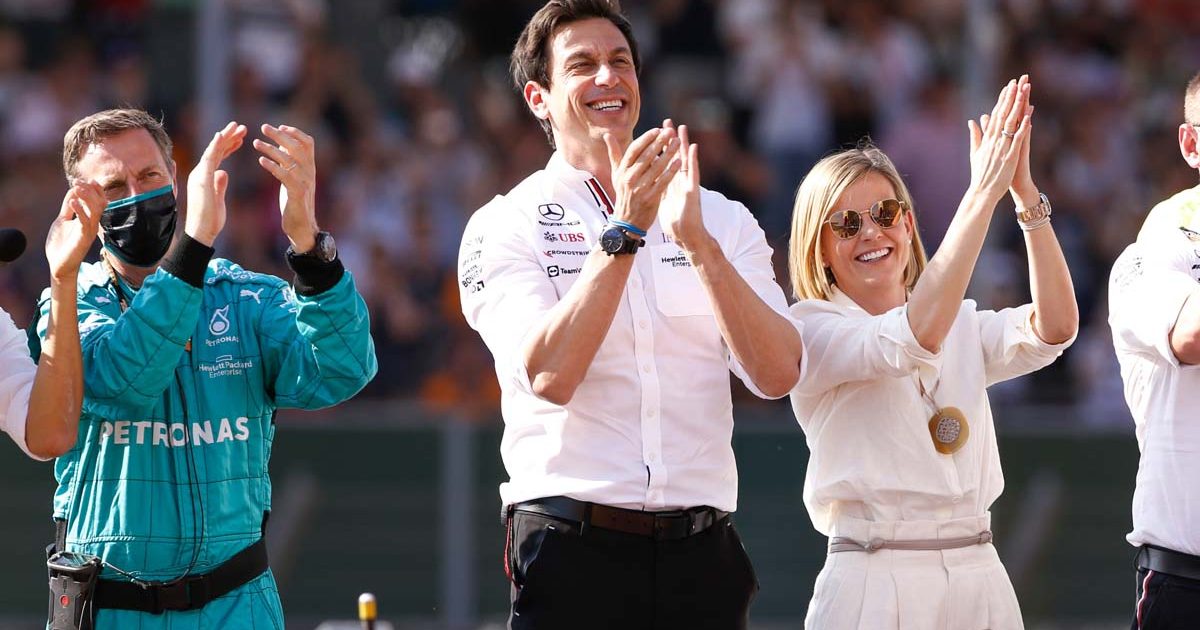 Toto Wolff has said Lewis Hamilton has shown himself to be a clean driver over the years, and that he is "the contrary" of a dirty racer.
The controversial collision between the Mercedes of Hamilton and Red Bull's Max Verstappen has been the hot topic of discussion since the British Grand Prix, after the Dutchman careered into the tyre barrier on the exit of Copse at high speed on Sunday.
There was widespread relief when Verstappen was able to climb out of his car after a mammoth 51G impact, but opinion has remained firmly split as to whether Hamilton was at fault for the accident, or if their clash was simply a racing incident.
Daniel Ricciardo, Fernando Alonso and Charles Leclerc have all taken the view that it was a racing incident rather than anything deliberate.
On the other end of the scale, meanwhile, Red Bull boss Helmut Marko felt Hamilton's punishment was not appropriate, going far enough to suggest a one-race ban for the seven-time World Champion.
Wolff said that opinions from both sides of the argument are only to be expected in such circumstances, but defended his driver and pointed to his previous record in wheel-to-wheel combat.
Torquing Point - Fair penalty for Hamilton?
Henry and Finley from www.planetf1.com podcast Torquing Point discuss the ongoing dispute on whether Lewis Hamilton's punishment for ending Max Verstappen's race at the British GP was severe enough.
Check out all the latest Lewis Hamilton merchandise on the official Formula 1 store
"Everybody has an opinion, that's okay," he said about Red Bull's thoughts about the crash, quoted by Motorsport.com. "Everyone will have a certain bias towards incidents like that.
"When you hear the comments about his driving and the incident, Lewis is the contrary of someone that ever drives dirty.
"I think he's a sportsman. We have not seen any big incidents with him. And that's why he keeps his demeanour. And you saw it, the incident wasn't particularly bothering him."
Red Bull team principal Christian Horner laid the blame squarely on Hamilton after the incident, declaring that the Briton's victory was "hollow" and that a harsher punishment than a 10-second penalty was needed.
Horner said: "It's dangerous, it looked desperate and he's put a competitor, thank goodness uninjured, in hospital getting himself checked out.
"I don't care what Lewis says, have a look on your own analysis, draw your own comparison. For me, that's a hollow victory."
Regardless, the result of the race had big implications on the state of the Drivers' Championship. Hamilton's victory brought him back to within eight points of his title rival, and Mercedes capitalised on Red Bull's misfortunes to bring themselves back into contention in the Constructors' standings.