Hamilton could not believe what he heard from Ecclestone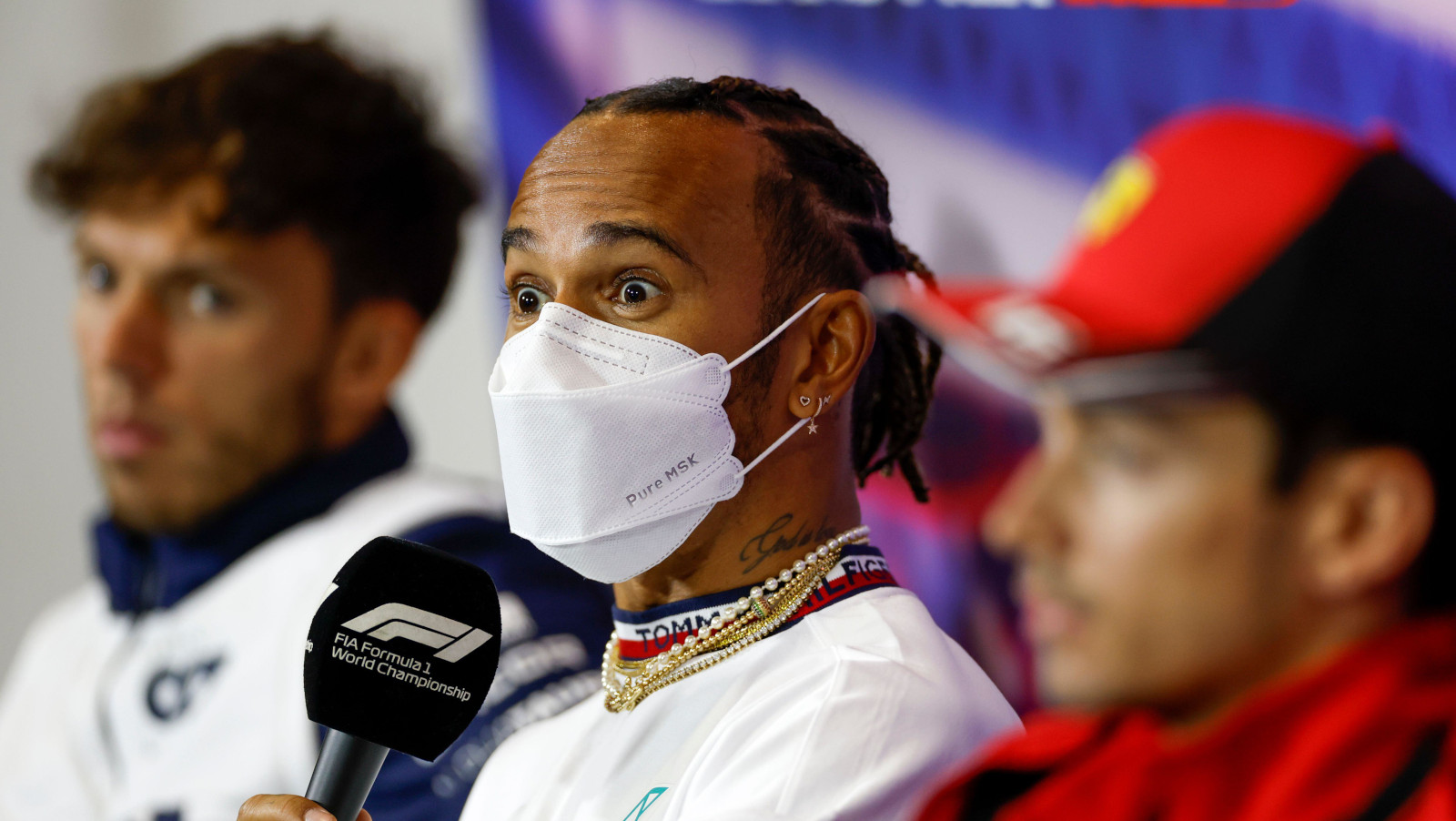 Lewis Hamilton was shocked by Bernie Ecclestone's praise of Vladimir Putin, saying the world doesn't need to hear from someone who "believes in the war and killing of people".
The former F1 supremo appeared on Good Morning Britain on Thursday, Formula 1 fans disturbed by his views on Putin's invasion of Ukraine.
The 91-year-old said of the Russian president, that he'd "still take a bullet for him.
"I'd rather it didn't hurt but I'd still take a bullet because he is a first-class person and what he is doing is something he believes is the right thing, he's doing for Russia.
"Unfortunately he is like a lot of business people, certainly like me, we make mistakes from time to time and when you make mistakes you have to do the best you can to get out of it."
Ecclestone went onto put the blame for the war on the Ukrainian president, Volodymyr Zelenskyy, saying he could have "absolutely" done more to avert it.
Bernie is on UK Morning TV and it's as much as a car crash as you can imagine 🥴 pic.twitter.com/snFI5244W8

— EngineMode11 – Lord of the Fraud (@EngineMode11) June 30, 2022
Hamilton says the world does not need to hear from someone like Ecclestone.
"We don't need any more of it, to hear from someone that believes in the war, and the displacement of people and killing of people, and supporting that person (Putin) is beyond me," said the Mercedes driver on the eve of the British GP weekend.
"I cannot believe I heard that.
"This is going to put us back decades, and we have yet to see the real brunt of the pain.
"Why? We do not need to be supporting that but looking into the future.
"If you don't have anything positive to contribute, don't give them any space."
Formula 1 was quick to distance itself from its former chief's opinions.
Releasing a statement on Thursday morning, the sport said: "The comments made by Bernie Ecclestone are his personal views and are in very stark contrast to the position of the modern values of our sport."
Formula 1 cancelled its contract with Russia back in March, Ecclestone asking why at the time.
"It does not make sense whichever way you look at," he told AFP. "There is no war in Russia to my knowledge so if it took place it would make no difference to anybody.
"It would not affect anyone at all.
"This idea of trying to punish Russia this way in a sporting sense is not going to punish Putin at all."