Lewis Hamilton criticises 'dangerous' and 'pointless' F1 tyre blanket ban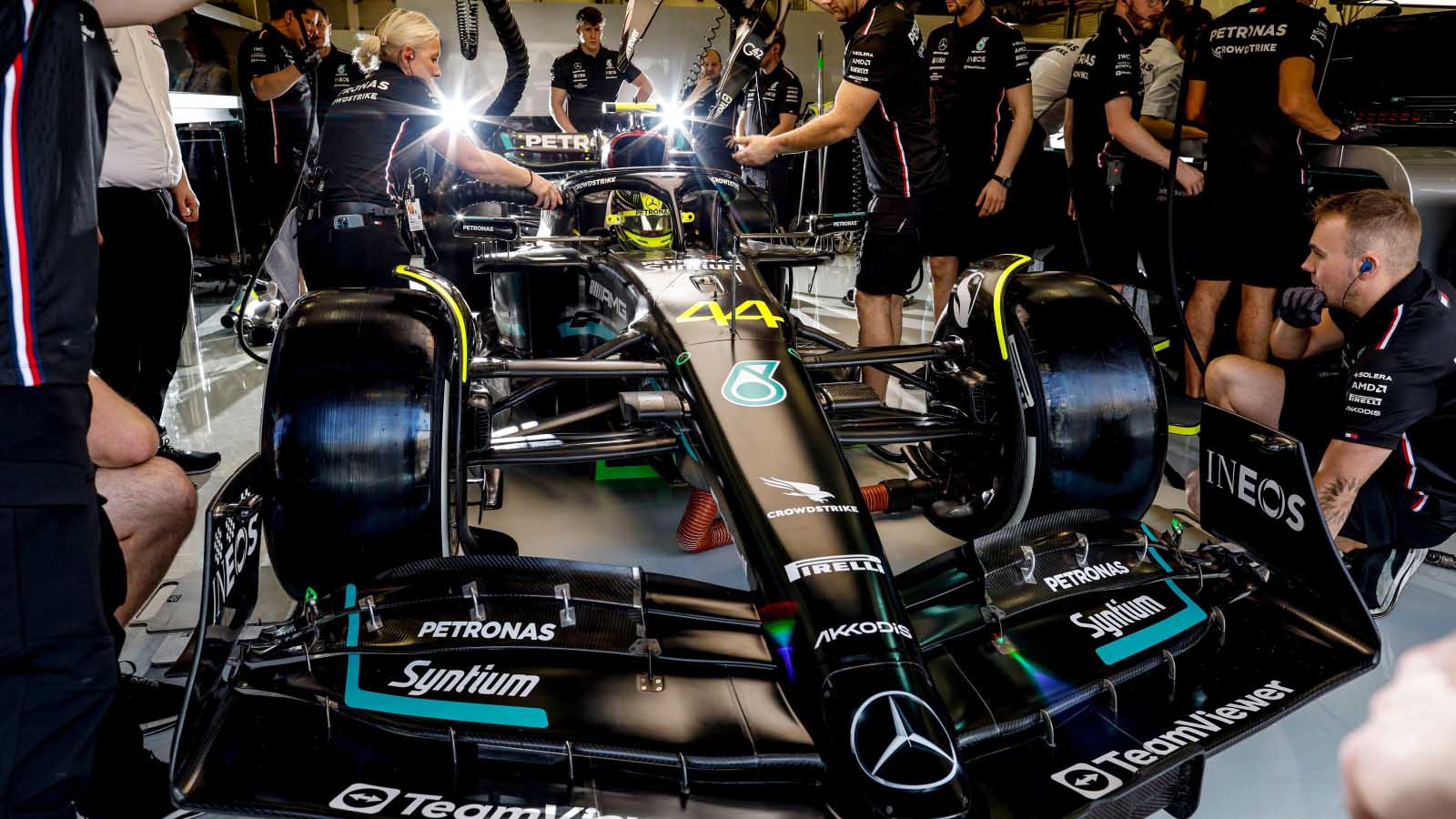 Lewis Hamilton has spoken out against the upcoming tyre blanket ban in Formula 1, calling the move "dangerous" and ultimately "pointless".
Formula 1 is looking to ban the use of the tyre warmers from the start of the 2024 season, having already decreased the maximum temperature to which teams are allowed to heat their tyres from last year, and further decreasing the time the teams are allowed to heat the blankets for 2023 – all on grounds of sustainability and cutting energy usage.
The change to a two-hour heating window is already a compromise for 2023 after initial plans to drop maximum blanket temperature to 50°C from the current 70°C were abandoned, with safety concerns being voiced by the drivers.
Hamilton has joined those to speak about his worries about getting rid of tyre blankets altogether from 2024, having tested the prorotype Pirelli rubber which they plan on using instead.
The seven-time World Champion not only doubts the safety credentials of having to heat tyres up from scratch when on track, but he feels the extra energy to get temperature in the tyres on track will negate the sustainability benefits they bring.
"I think it's dangerous," Hamilton told media including PlanetF1.com in Bahrain. "I've tested the no blankets, and there is going to be an incident at some stage. So with the safety factor, I think it is the wrong decision.
"Also, you have to drive multiple laps to get the tyres to work. The whole argument is that taking away the blankets is going to be more sustainable and more green, but in actual fact we just use more fuel to get the temperature into the tyres.
"But more concerning is just when you go out, the car is skating around and it's very twitchy. If someone else is on tyres that are working, you could easily collide with them. So, it is a pointless exercise."
PlanetF1.com recommends
Eddie Jordan explains why he believes Lewis Hamilton could fight for title number eight this year
'Aston Martin are at least fourth and could even pose a threat to Mercedes and Ferrari'
Former team boss weighs in on the 'skulduggery' of testing and 'unpainted bodywork on cars'
Ferrari driver Carlos Sainz agreed with Hamilton on his views on this issue, with the Spaniard having already tested the new Pirelli full wet compound which is set to be introduced in 2023 which will not require tyre blankets at all.
Wet and slick tyres are two entirely different constructions, but Sainz feels the same as Hamilton in the overall view of taking blankets away being a bad thing for the drivers, both on safety and environmental grounds.
"I still don't understand why F1 are moving away from blankets, because for me it makes no sense," he said.
"You are burning more fuel to warm up the tyres. Even on sustainability, I just don't understand the philosophy, but also putting the drivers at risk with these lower ride height cars.
"But it is the direction that F1, the FIA and Pirelli have decided to take, so we need to adapt I guess."
Additional reporting by Thomas Maher