'Lewis Hamilton's criticism of Mercedes ungracious but understandable'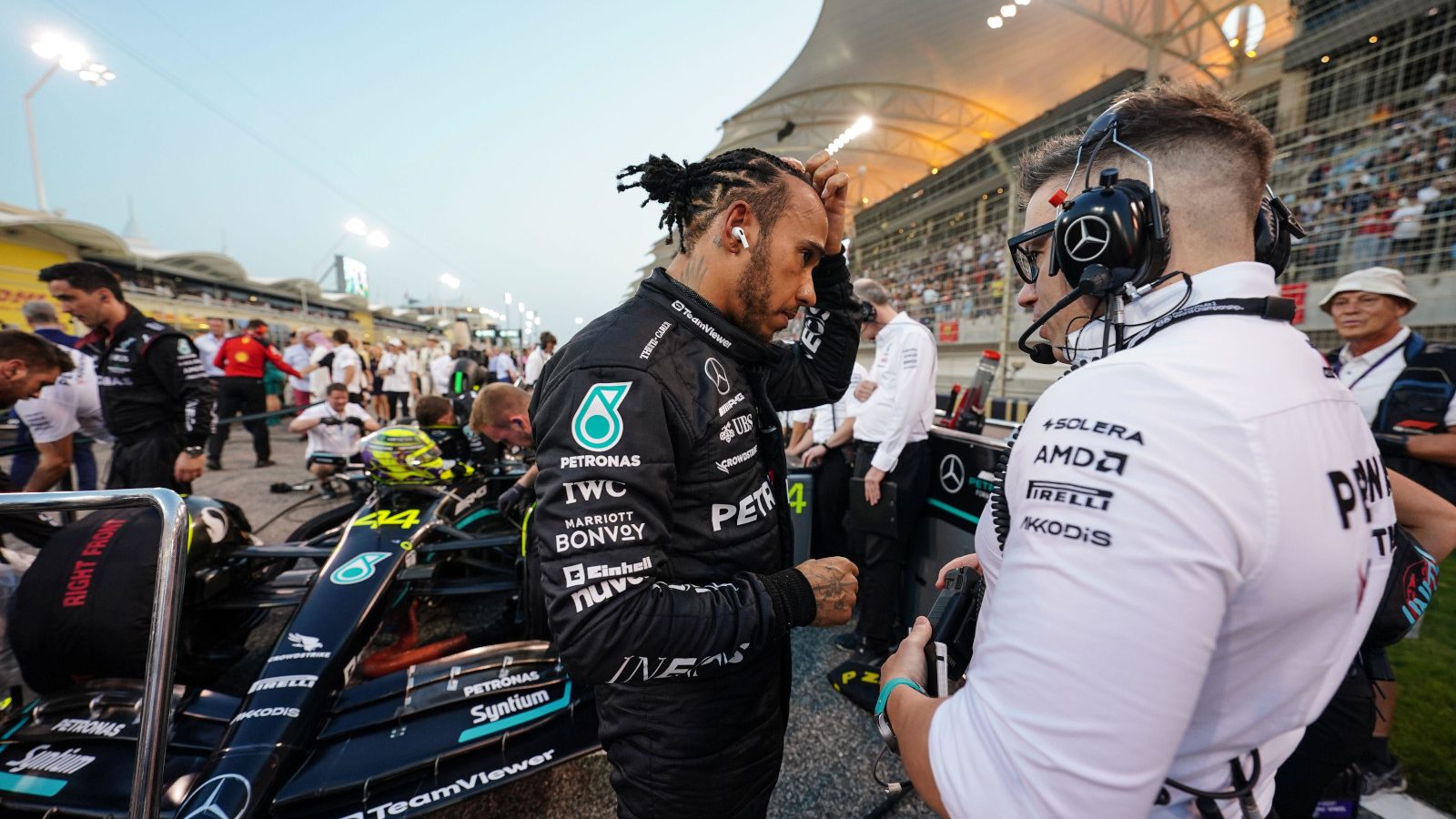 Lewis Hamilton's criticism of Mercedes in light of their difficult start to the 2023 Formula 1 season has been labelled "ungracious but understandable" by one of Britain's leading sports commentators.
Having suffered the first winless season of his storied career last year, Hamilton had been hoping to return to title-winning contention in pursuit of a record eighth World Championship in 2023 but finished no higher than fifth in the first two races of the new campaign.
Following a bruising Bahrain Grand Prix where he and team-mate George Russell qualified six tenths off pole position – the same deficit with which they began last season – Hamilton criticised the technical team for ignoring his guidance on the development direction on the W14 car.
On the same weekend, Mercedes boss Toto Wolff – who referred to the race in Bahrain as one o f the "worst days" of his career – admitted the team had pursued the wrong car concept for 2023 and called for sweeping and drastic changes.
With Hamilton clinching six of his seven titles with Mercedes between 2014 and 2020 before being dethroned by Red Bull's Max Verstappen in controversial circumstances in 2021,
Matthew Syed – himself a former professional athlete having represented Britain in table tennis at the Olympic Games of 1992 and 2000 – has pondered the psychological challenges currently facing the Stevenage-born racer.
Writing in a column for the Times newspaper, Syed said: "I can't help wondering what's going on inside the head of Lewis Hamilton.
PlanetF1.com recommends
Scrapping practice sessions would hurt the F1 product, not help it
Bernd Maylander on Lewis Hamilton's habit of 'hiding behind the Safety Car'
Toto Wolff discusses when he would 'pass the baton on' to someone else at Mercedes
"He is still competing at the age of 38, still – according to colleagues – as driven as ever.
"But he has a constraint that no amount of effort, no quantity of heroic self-belief, can overcome.
"He is stuck in an underperforming vehicle, one that left him almost a minute behind Max Verstappen in Bahrain.
"The car has always been king in Formula 1, but there has always been a chance for great drivers to make a difference on the margins.
"At present, there is no margin; just a gaping chasm.
"Imagine how that must feel to a seven-times World Champion, who was unfairly deprived of a record eighth by an error from the race official, now looking at a time horizon replete with little more than disappointment.
"How must it feel for this serial winner, who used his sense of disappointment in 2021 to find motivation, to be hitting his head against a brick wall?
"I thought he was a little ungracious to the engineers in the team when he said recently that they were on the 'wrong track' and that he had told them so, but his frustration is perhaps understandable."
Hamilton has since gone on to refer to the driver as "the gateway to the car's performance" in Formula 1, admitting he took satisfaction from telling Mercedes that he was right.
The seven-time World Champion is out of contract at the end of the season, but the current leading thought is that he will, at some stage, commit to at least another year with the Silver Arrows.