Lewis Hamilton tells Daniel Ricciardo 'you'd be racing' if he was managing him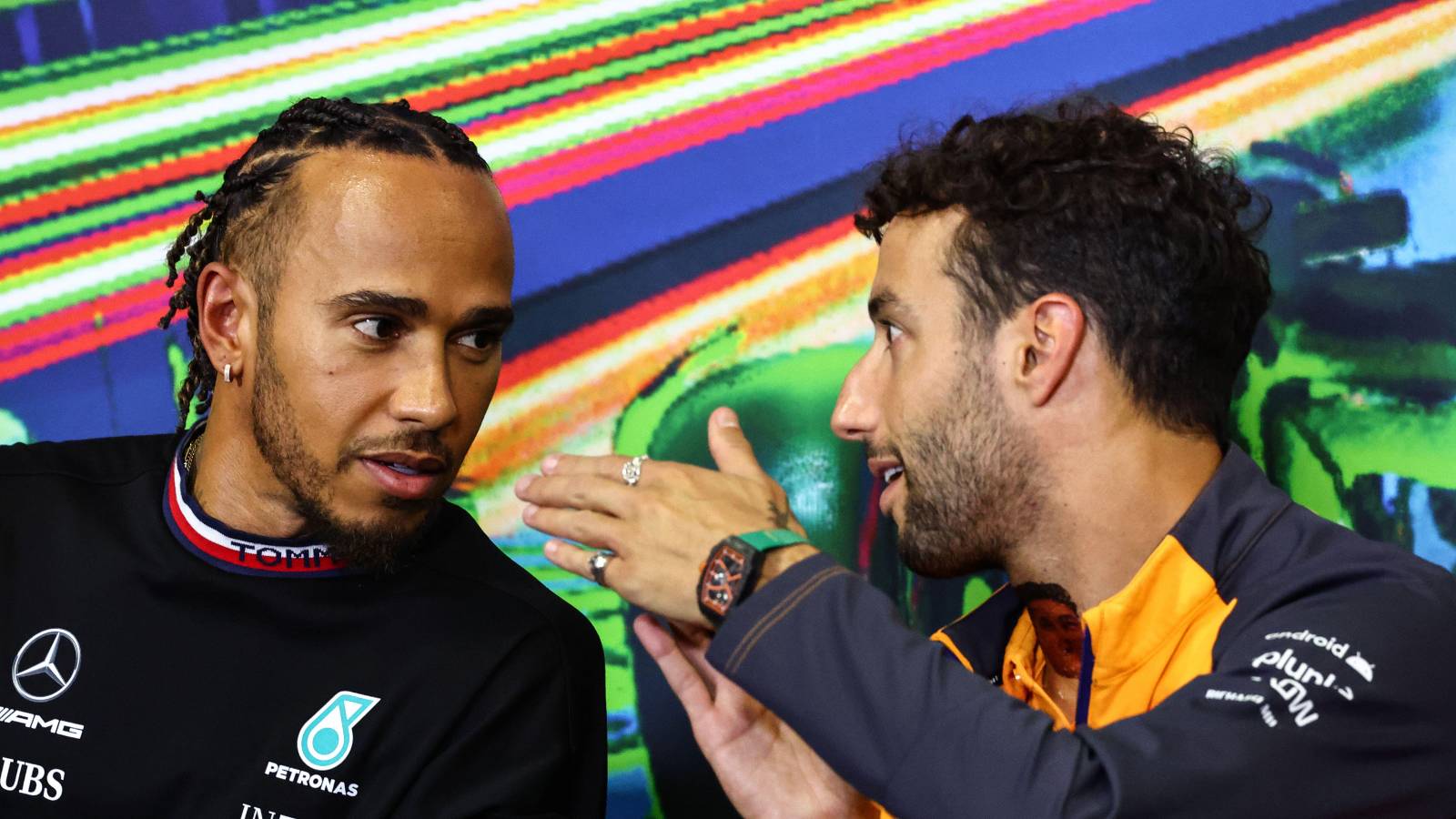 Amid speculation that Daniel Ricciardo is talking to Mercedes about a reserve driver role, Lewis Hamilton thinks this is beneath the Aussie.
Ricciardo will leave McLaren at the end of the 2022 season, a year before the expiration of his contract, with Ricciardo's compatriot Oscar Piastri having now been confirmed as his upcoming replacement.
That means then that Ricciardo is on the search for a new team if he is to remain on the Formula 1 grid, though he has made it clear that it must be the right opportunity.
And could this said right opportunity be Mercedes, perhaps?
A recent report suggested that Ricciardo has been talking to Mercedes about a future reserve driver role, which would put him in position to possibly replace Hamilton once he calls time on his Formula 1 career.
Hamilton, appearing alongside Ricciardo in a pre-Italian GP press conference, was quizzed on this rumour, where he explained that if he were Ricciardo's manager, then he would be finding him a race seat as this is what he believes Ricciardo deserves.
Asked if he would welcome Ricciardo into the team as a reserve driver, Hamilton replied: "I think he should be racing, personally.
"I think he's far too talented and he's earned the right to be amongst us all racing.
"But of course if he's a part of our team that would be great, but I mean, third [driver] role is not really I think what's best for him, so if I was managing him, you'd be racing."
As for Hamilton's situation, seven races remain for the seven-time champ to claim a race win and extend his record as the only driver to have won a race in every one of his F1 seasons.
Hamilton was asked if this record holds much value for him, and where he believed his best shot at winning would be? However, he played down the importance of this record.
"Honestly [it] has zero importance to me," Hamilton affirmed. "So, I'm grateful that each year we have had, since 2007, an opportunity to win.
"I do believe that we're going to have a chance this year. We have still got seven races to go and that's definitely a real big goal for us as a team to get back to the front and be fighting for the lead.
"I have no idea where our car is going to be great. So you know, it was a surprise when we got in the car last week [at Zandvoort] and the car felt so much better than, like completely different to the previous weekend.
"But I'm hoping more often than not it feels like Budapest and the last race for the rest of the races."
Put to him that this means he has not given up on that record, Hamilton replied: "I'm not focused on the record, but of course I'm trying to get that win this year.
"But the record is not really important to me. I don't really care about records in general."