Lewis Hamilton reveals data compromise with true Mercedes pace still unknown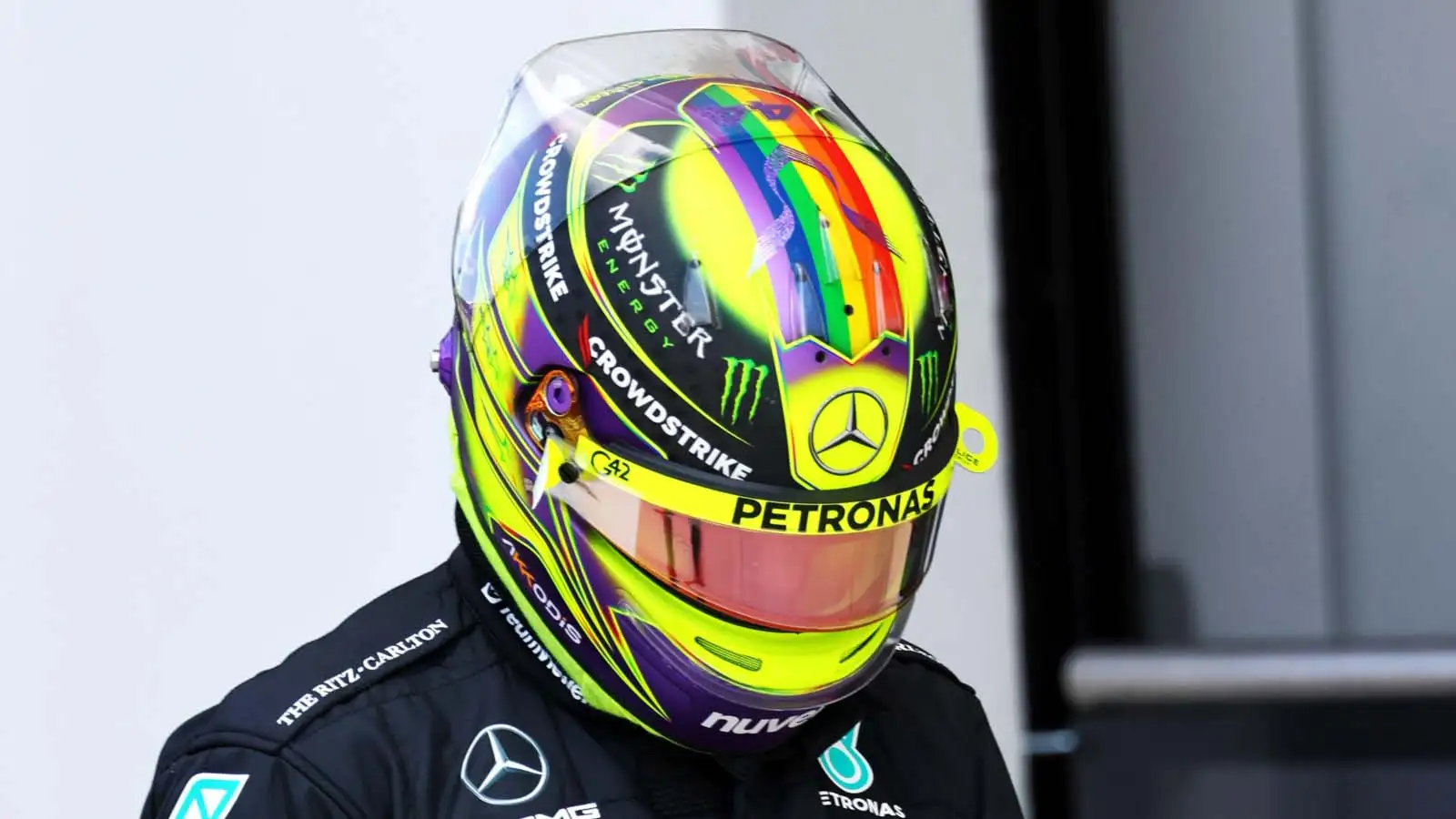 Lewis Hamilton has revealed that Mercedes' understanding of their major Formula 1 upgrade was compromised in Monaco due to weight-saving necessities, with the team hoping for a clearer understanding at this weekend's Spanish Grand Prix.
Despite being restricted to just a single victory last season, Mercedes committed to retaining the controversial zero-pod car concept for the start of 2023.
However, after a bruising performance at the season opener in Bahrain, team boss Toto Wolff was forced to admit the eight-time Constructors' Champions had pursued the wrong development path for the new season and ordered sweeping changes.
A heavily revised W14 was originally set to appear for the first time at the Emilia Romagna GP earlier this month, but the cancellation of the Imola race due to extreme weather in the region saw Mercedes to debut their new look in Monte Carlo instead despite the unique nature of the circuit making it a less-than-ideal place to bring a significant update.
Despite notable changes to the sidepod and suspension, Hamilton and team-mate George Russell qualified in excess of half a second off pole position in Monaco with the effect of the upgrade so far inconclusive.
PlanetF1.com recommends
Max Verstappen delivers upgrade update after Helmut Marko teases RB19 changes
Max Verstappen tells Lewis Hamilton: 'Don't look over your shoulder'
On Thursday in Barcelona, Hamilton has explained that the need to save weight through by sensors on the car meant Mercedes' capacity to learn about the updated W14 was restricted in Monaco.
He told Sky Sports F1: "We didn't get a lot of data from last weekend, just because you had to take off sensors because the car was heavy and you had to be light, so this is where we'll get the most information.
"You can't really feel a lot in Monaco at all because it's just not one of those [circuits]. You would never choose to test an upgrade at Monaco."
Mercedes enjoyed one of their better performances of a challenging 2022 season in Barcelona as Russell battled to a fine third-place finish, with the team convinced Hamilton could have won the race had he not suffered a first-lap puncture after contact with Kevin Magnussen's Haas.
And Hamilton's memory of last year's race has left him excited to see what can be achieved with the new-look car this weekend.
He added: "This is the perfect test track – a lot of medium/high-speed corners – so we should get a real good understanding of where we stand compared to the others. I think there are some other people bringing upgrades this weekend.
"From what I felt at [Monaco], I'm really intrigued to see what it feels like here because I think our race was pretty decent last year here even though we had the puncture at the start, but I'm hoping it's a better weekend."