Hamilton defends his call to retire the car in Spain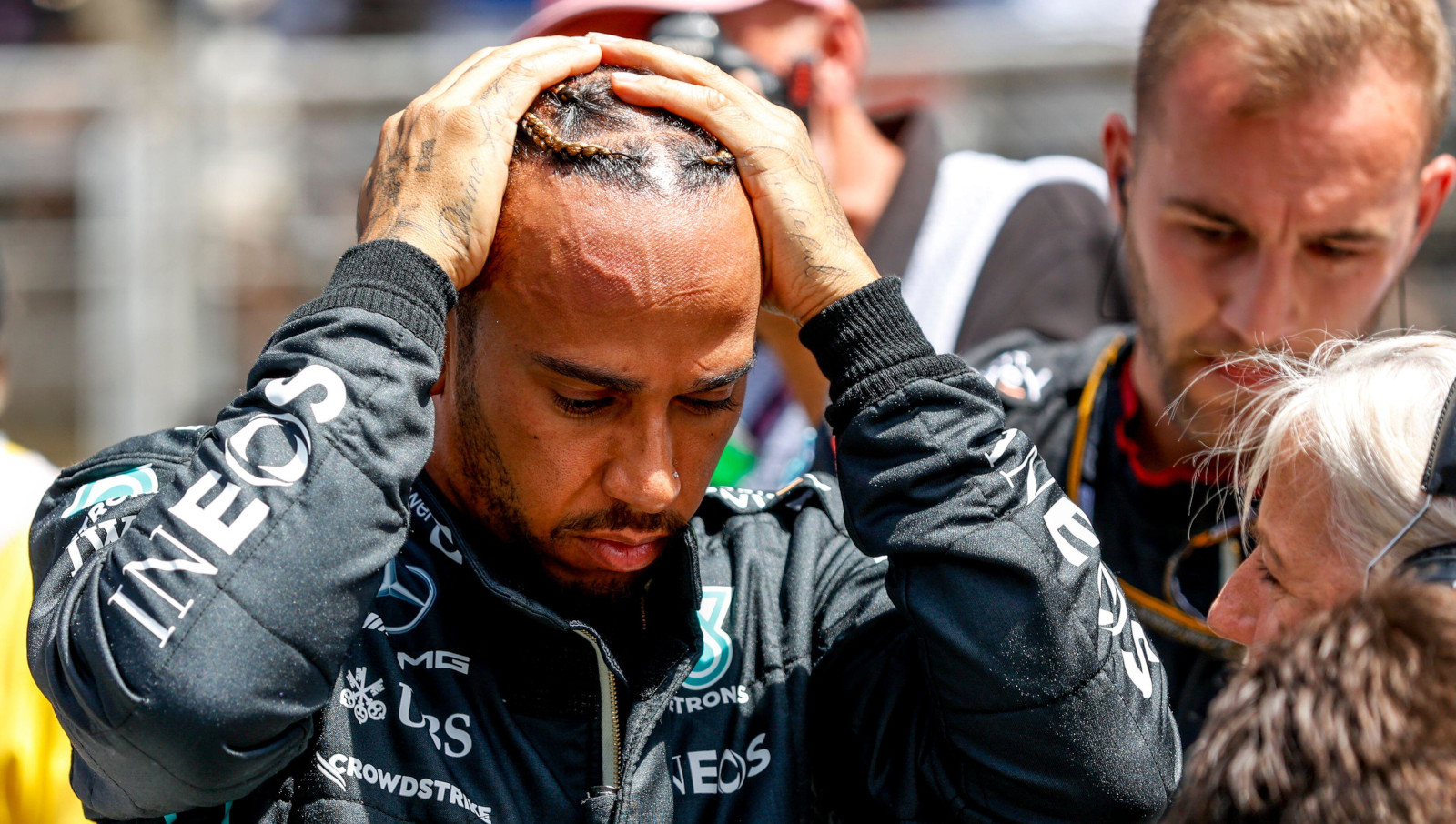 From calling for Mercedes to retire his car in Spain to racing his way to fifth place, Lewis Hamilton says he had flashes of Jeddah when he told his team to "save the engine".
Hamilton's Sunday at the Barcelona circuit looked to be wrecked on the opening lap when he and Kevin Magnussen made contact, both drivers suffering punctures.
That dropped them to the back of the field with Hamilton telling Mercedes that his car didn't feel right, adding that they should "save the engine" and retire the car.
Mercedes told him to stay out and continue with the race, the Briton slowly but surely clawing his back into the points.
📻 Hamilton: "I would save the engine if I was you guys, I'm sorry."

Bono: "We still think we can achieve points here today, P8, maybe better."#F1 #SpanishGP

— Luke Smith (@LukeSmithF1) May 22, 2022
"It's not that I was defeated," he told Motorsport.com, "it was just that I was literally 30 seconds behind, so why would I use an engine to finish last or outside the top 15 if that can lead to a penalty later?
"I don't know if reliability is an issue, we've already seen today that there was something in the end. I thought we might as well save the engine so we can fight another day."
He was glad he didn't give up.
"A race like this feels better than victory," the 37-year-old said as per F1-Insider. "Of course I'm glad that we did not do it [retire the car]. It shows once again that you should never give up.
"I was only concerned with not using up the engine. You have to understand, I was 30 seconds behind the field.
"In Jeddah, for example, I started 15th and had problems making it into the top 10. So I thought it would be impossible to catch up."
With Hamilton P5 and his team-mate George Russell finishing third, Mercedes look to be back on the right track.
Neither driver suffered with major porpoising, allowing Mercedes to lower the ride height of the car giving the drivers more downforce and more pace.
Hamilton reckons if this continues wins will be on the cards for the Mercedes drivers.
"Yes, definitely," he said. "We've made a lot of progress with the car, our race pace is much better now and we've been able to keep up with the leaders here at times."
Hamilton is P6 in the Drivers' Championship on 46 points, 28 adrift of Russell who is fourth.
They are, however, both a long way off Max Verstappen's 110.
Mercedes shows potential in Spain
George Russell and Lewis Hamilton showed that the updates Mercedes brought to Spain have definitely improved the car.