FIA's DSQ decision left Hamilton 'devastated'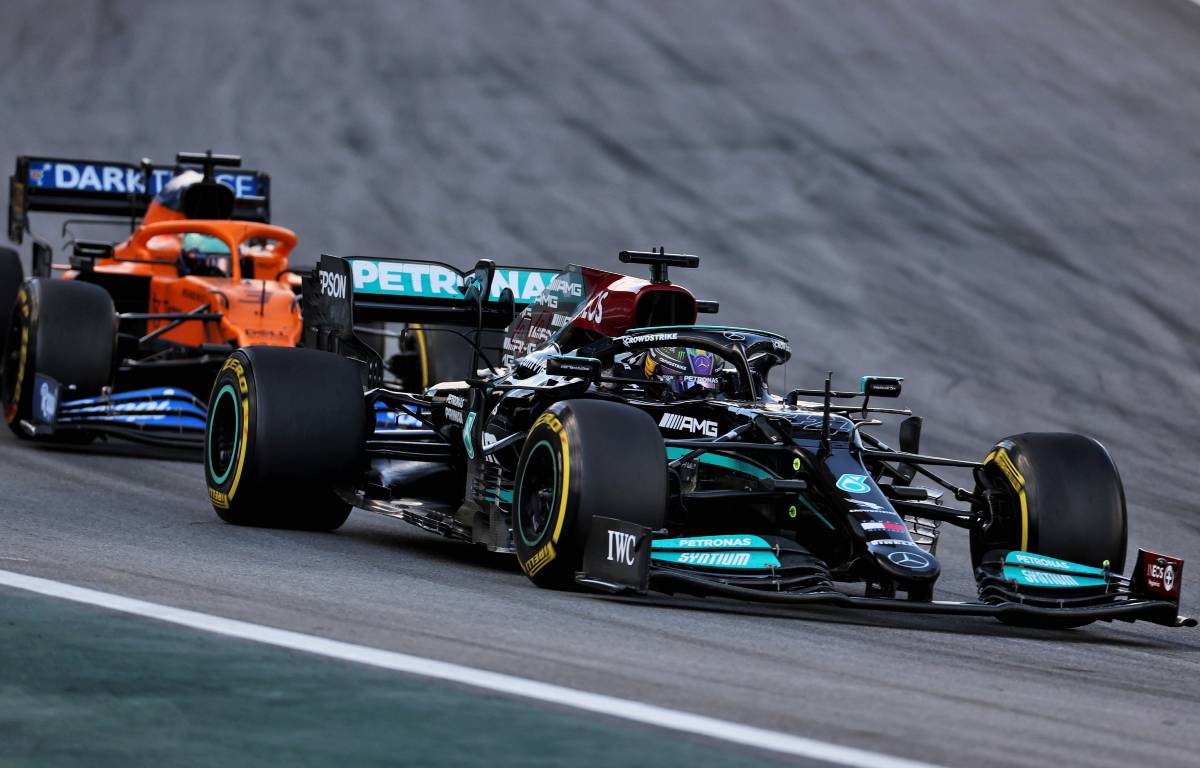 Lewis Hamilton has admitted the stewards' decision to exclude him from P1 in Sao Paulo Grand Prix qualifying was "devastating".
The seven-time World Champion discovered only a few hours before the sprint event that instead of starting at the front of the grid, he would line up right at the back.
The reason for Hamilton's disqualification was the FIA discovering the DRS flap on his Mercedes W12 had too wide a gap when it was activated.
But despite the punishment for that technical breach, the 36-year-old Briton offset some of the damage with a storming drive in the sprint – passing four cars before the first corner and then 11 more over the course of the 24 laps to finish fifth as his team-mate Valtteri Bottas triumphed.
That Lewis Hamilton overtake on Lando Norris was filthier than his feature on that Christina Aguilera track. #BrazilGP 🇧🇷 #F1Sprint

— PlanetF1 (@Planet_F1) November 13, 2021
It means Hamilton will start the grand prix from 10th because he already had a five-place grid penalty due to taking new engine parts for the fifth time this season.
Bottas will start on pole, just ahead of Max Verstappen whose World Championship lead is up to 21 points thanks to the two he collected for finishing second in the sprint.
Hamilton said the news of his disqualification had been difficult to take.
"It was definitely tough," he told Sky F1. "While the team were working away delegating with the stewards, I was just trying to focus on my work with my engineers and keeping the morale with my mechanics high and focusing on the job at hand, not thinking about it.
"And of course just before, I heard about the result and it was devastating. But you can't let that hold you back – keep your head down and keep going. I quickly reset and got my mind focused on doing what I could do, giving it my everything."
He also revealed he had exceeded his expectations by making such impressive progress during the sprint.
"Honestly, I had no idea what was possible," said Hamilton. "I didn't set a limit or a maximum.
"I think when I was at the back of the grid just before the start, before we pulled away for the formation lap, I think I might have been able to see like 10th, and I was like 'okay, that's my goal, I've got to try and get as far up as possible'.
"Then all of a sudden I was chipping away at it much faster and I really used a lot of different things for fuel today. You just can't give up, you have to keep pushing."