Sir Lewis Hamilton should have signed with Mercedes four months ago at whatever the going price was at the time, then he would not be worried about losing his race seat to George Russell.
That's the opinion of former F1 driver turned pundit Christijan Albers.
Hamilton has yet to finalise a new contract with Mercedes, which means while he may be training for the new season in the mountains, he is not guaranteed a spot on the grid.
Although Mercedes had expected to have his signature on a new deal even before the start of the 2020 season, those talks were postponed in light of the pandemic and then as Hamilton raced towards a seventh World ittle.
But even once that was secured, the talks did not yield the expected extension with Hamilton said to be wanting more money now that he has equalled the record for most World titles ever while Daimler are not open to paying an increase. The duration of the deal is another sticking point, or so we are all told.
Albers reckons that while Hamilton is a seven-time World Champion, he lost a lot of his negotiating power when he tested positive for Covid-19 and had to sit out the Sakhir race weekend.
Mercedes protégé Russell stepped into the car, qualified P2 on his Mercedes debut and would have won the race were it not for pit stop and tyre issues.
Albers says the 36-year-old Brit has shot himself in the foot.
"How Hamilton played it… he has of course tried to get extra pay by postponing the contract and becoming World Champion,," RacingNews365 quotes Albers as having said.
"However, he did not count on George Russell getting into the car.
"If he had decided to sign up four months ago, this situation would not have occurred.
"That is the risk he has taken by asking for extra salary."
And there in lies the problem.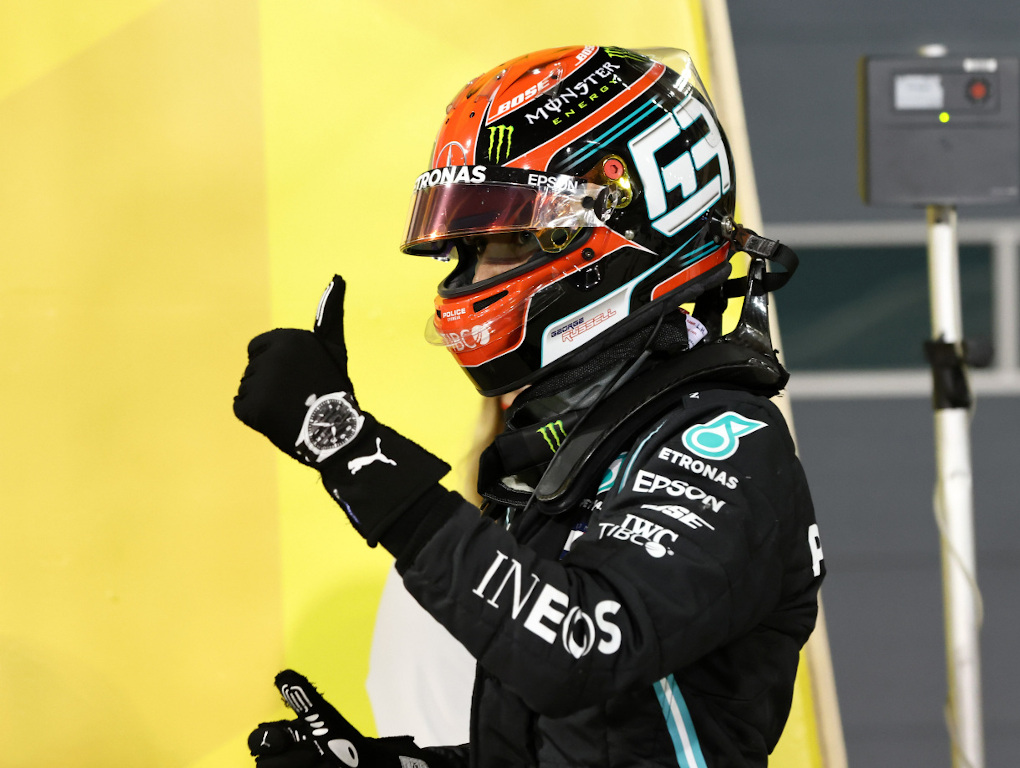 Get your hands on a limited edition Lewis Hamilton cap via the official Formula 1 store!
By sitting out Sakhir and Russell putting in a star performance, Daimler are now wondering why they should pay mega bucks when a youngster can possibly do the job for a fraction of the cost.
"Explain that to the CEO of Daimler," Albers continued.
"Explain why Lewis Hamilton is so special when he sees a George Russell pushed into a cockpit that he doesn't fit at all and yet… we all know he can race.
"That actually made Daimler CEO Ola Kallenius think: what's going on here?"
As things stand Russell is a Williams driver for the 2021 season, the final year on his three-year contract.
But given that Williams were open to lending him to Mercedes for the Sakhir race, they could be open to losing him especially if it means money, or a sweeter technical deal.
Follow us on Twitter @Planet_F1 and like our Facebook page.