Hamilton rules out Mercedes wins 'at the moment'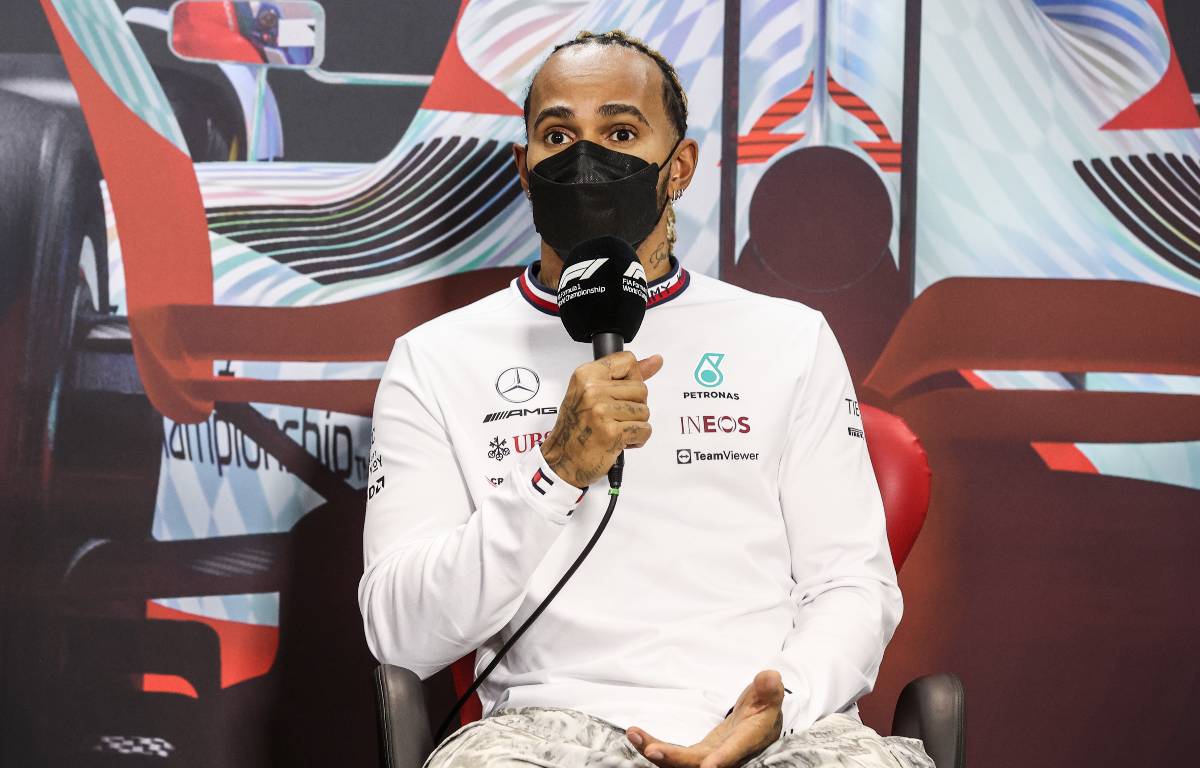 Lewis Hamilton has doubled down on his "Ferrari one-two" theory by suggesting Mercedes are currently not contenders for race wins.
The seven-time former World Champion has expressed reservations about his team's performance during pre-season testing in Bahrain, where Ferrari maintained their consistent position towards the top of the timesheet they had captured at the initial Barcelona running.
That prompted Hamilton, speaking after day two of three in Bahrain, to predict that if the season-opening Bahrain Grand Prix was taking place this weekend rather than next, "Ferrari would probably be getting a one-two".
The 37-year-old Briton, who may be verbally sandbagging and his team doing likewise on track, went a step further at the Saturday press conference in which he appeared to rule out the prospect of repeating his thrilling victory over Max Verstappen in Sakhir 12 months ago.
"We are not the quickest at the moment," said Hamilton. "Ferrari look quickest, then perhaps Red Bull and maybe McLaren. But we are currently not at the top.
"At the moment, I don't think we will be competing for wins."
78 more laps for LH to end #F1Testing. 👊 Next time we'll see Lewis on track is FP1 next week. pic.twitter.com/bOSV2Bt307

— Mercedes-AMG PETRONAS F1 Team (@MercedesAMGF1) March 12, 2022
Ferrari driver Carlos Sainz has already opined that Mercedes are hiding their light under a bushel based on comments from Hamilton's team-mate George Russell, in which he had bigged up the Scuderia.
Sainz said: "I think it's typical Mercedes, typical George. Just hype up the others and then come to the first race and blow the competition away, which is typical.
"They have done it for five six years now and they keep [performing] in the first race."
Hamilton's reaction? "Next week we will get a much better showing of our pace but I think people will be surprised maybe.
"Or at least people keep talking about us talking ourselves down. But it's a bit different this year.
"I think we have far bigger challenges this time and they are not one-week turnarounds, I think they will take a little bit longer.
"But from what I'm told, we have a significant amount of pace to find."
Hamilton also said it was "too early to have those kind of thoughts about the World Championship" as he aims to wrest back the title from Verstappen at the start of F1's new rules era following the agonising way in which he relinquished the crown.
"There is potential within our car to get us there," he said. "We've just got to learn to be able to extract it and fix some of the problems, which is what we are working on. We have some hurdles to overcome."
'Hamilton wants to destroy Max Verstappen this season'
Lewis Hamilton will be more determined than ever this season to get one over on Max Verstappen.