Lewis Hamilton dismisses ex-champions 'creating rumours without facts' on his future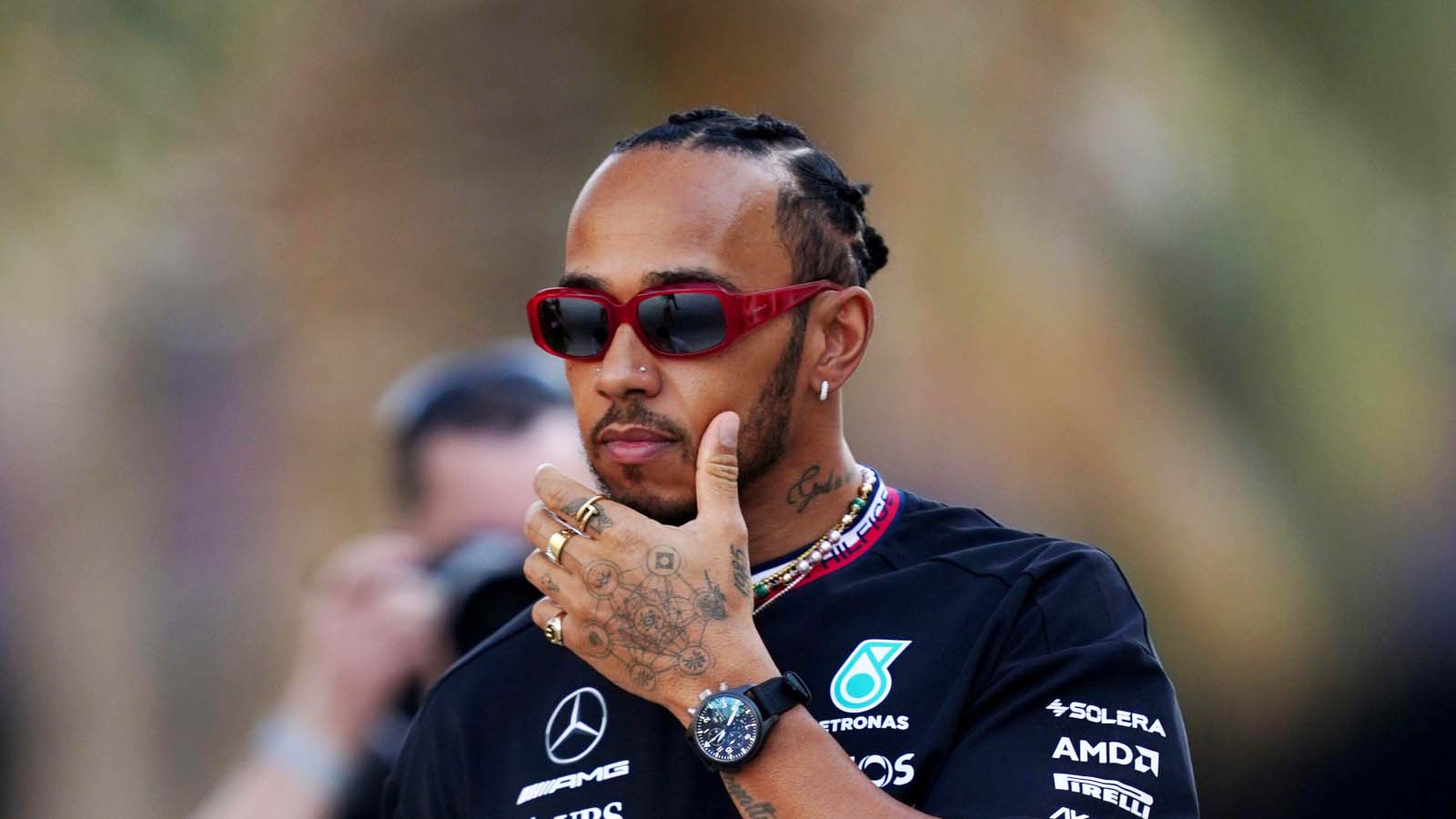 Lewis Hamilton has rubbished suggestions from former World Champions, Damon Hill and Jenson Button that talks over a new Mercedes deal have stalled as he is waiting to see how competitive the W14 will be before committing his future to the team.
Button, 2009 champion and Hamilton's former McLaren team-mate thinks the hold-up in the seven-time World Champion signing a new deal beyond the end of this season "has to be" over whether or not the team's car will be fast enough to challenge for another title, with 1996 champion Hill echoing similar sentiments over Hamilton's future elsewhere.
Hamilton is heading into the final year of his current Mercedes contract and he has stated his desire before to stay in the sport for a longer time yet, and he insisted he "loves" the challenge of trying to fight back to the front of the field.
When speaking to media including PlanetF1.com in Bahrain, Hamilton was asked if the thoughts of Hill and Button held any truth, and he was quick to bat that prospect away.
"Not at all," he said. "I mean, it's ultimately people creating rumours without facts. It's never helpful – you would have thought that they would both know me by now.
"I've been with Mercedes since I was 13. Having a difficult year, we had last year, I'm still here. Whether or not we have a difficult year this year, I'll still be here.
"I'm a fighter, and we fight as a team. I love the challenge of finding solutions, and in trying to still believe I'm able to put the car in places that perhaps others are not able to – and I love that challenge.
"Of course, I wish that we start the season with a great car, but it's the journey I think that really counts.
PlanetF1.com recommends
Mechanical grip gains set to be a key technical battleground in F1 2023
Lance Stroll confirms he broke wrist in cycling accident, will drive through 'discomfort' in Bahrain
Watch the Bahrain Grand Prix for free with F1 TV Pro!
"So there is no hold up with our contracts. I've always been very, very relaxed. I don't feel like I have to get it done right this second. I'm in a very fortunate position. It will get done when we're ready.
"I have a great relationship with Toto and with Mercedes, and we fully support each other, and I'm really excited to build the future together.
"I'm really proud of the work that we're doing on and off the track. And the potential of new things that we can do moving forward.
"So we'll get there, unless some catastrophic thing happens with me and Toto, we'll get into the ring! But no, we're good."
Additional reporting by Thomas Maher