Hamilton lauds a new 'diversity' in stewards' room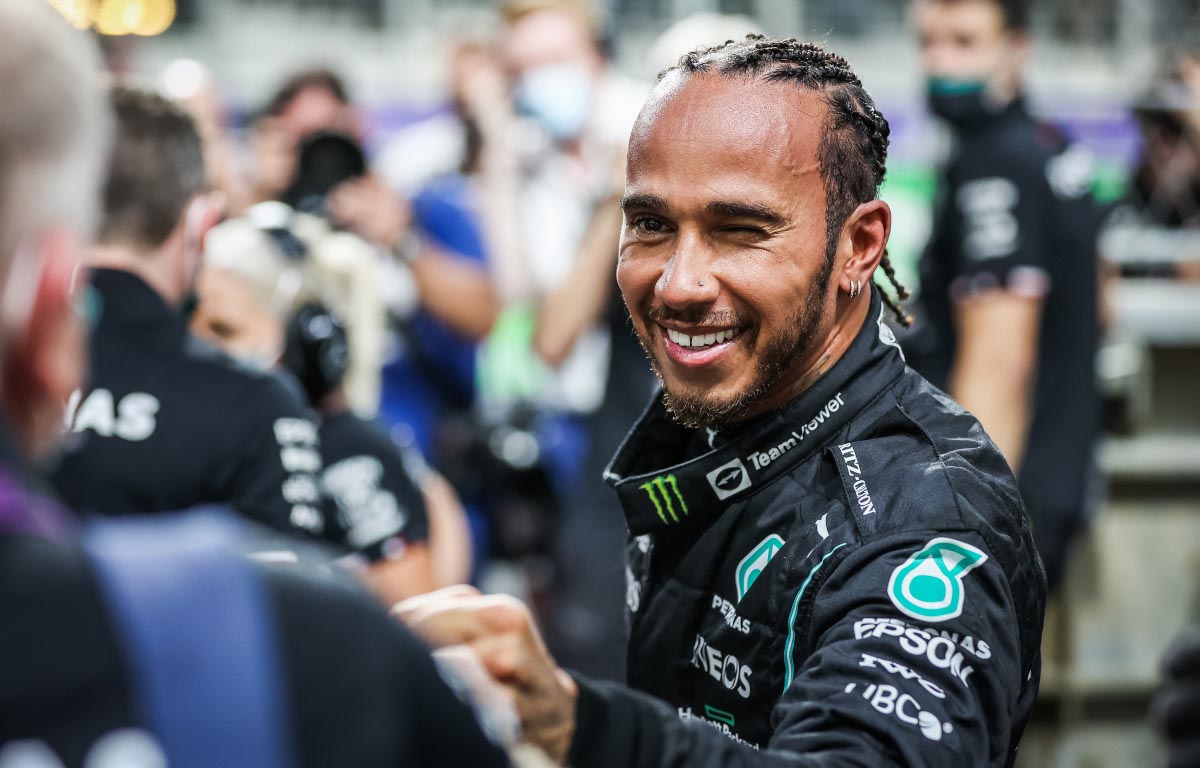 Even though he had to see the stewards after FP3, Lewis Hamilton said he was "proud" to see a more diverse panel on Saturday.
Hamilton was summoned for impeding Nikita Mazepin in FP3 and over an alleged ignoring of double waved yellow flags. He was given a reprimand and Mercedes were fined for the impeding incident, but the FIA decided no further investigation was required on the yellow flag infringement – as he had not reached the yellow flag zone and the button had been pressed by accident.
The Mercedes driver compared the experience by harking back to his school days, but said he was pleased to see a greater cross-section of society represented at such a high level of Formula 1.
MAX VERSTAPPEN HITS THE WALL AT THE FINAL CORNER!

LEWIS HAMILTON TAKES POLE IN JEDDAH! #F1 #SaudiArabianGP pic.twitter.com/zd3XETC0AB

— PlanetF1 (@Planet_F1) December 4, 2021
"It's like being in the headmaster's office at school and you don't know if you're going to get detention, and you're going to have to go home and tell your dad," said Hamilton with a smile to Sky F1 after qualifying.
"That same nervous feeling I would get back then, I always have when I go to the stewards.
"Today, it was actually the first time it was really nice to see a diverse group of people in the stewards' office.
"You've got a female in there, there was a guy who was almost a similar colour to myself, so you've got a real mixture in there. In my 28 years of racing, that's the first time I've seen that. I actually hadn't seen a woman [there].
"I asked them at the last race actually, why I hadn't seen any women in the stewards' office, and I got to meet one of them and she's here this weekend.
"I was really proud to see that, and that Garry [Connelly, FIA steward and deputy president of the FIA Institute] and the guys are working hard to change that, so that was positive."
On the track, Hamilton went on to take pole position in Jeddah in an enthralling qualifying session. Max Verstappen had looked on to snatch pole away from him on his final flying lap, but the Red Bull driver crashed at the final corner at a critical moment.
Hamilton likened the tight, twisting Jeddah layout to seeing Canada's infamous 'Wall of Champions' throughout an entire lap, and admitted the pressure had piled up on Saturday.
"As you could see for Max, obviously, we are all on the edge," he said, quoted by the official Formula 1 website. "And there's the Wall of Champions everywhere here! So a really complex track, and incredibly quick. It was enjoyable though. Intense but enjoyable.
"I think this one was a bit more 'heart in your mouth' for all of us. And yes, we got that lap…which in the end was good enough, but if Max had finished his lap they (Red Bull) would have been ahead. So regardless, I'm happy, grateful and yes, we just have to work as a team tomorrow from there."