Hamilton 'done shaking my jaw, teeth moving all the time'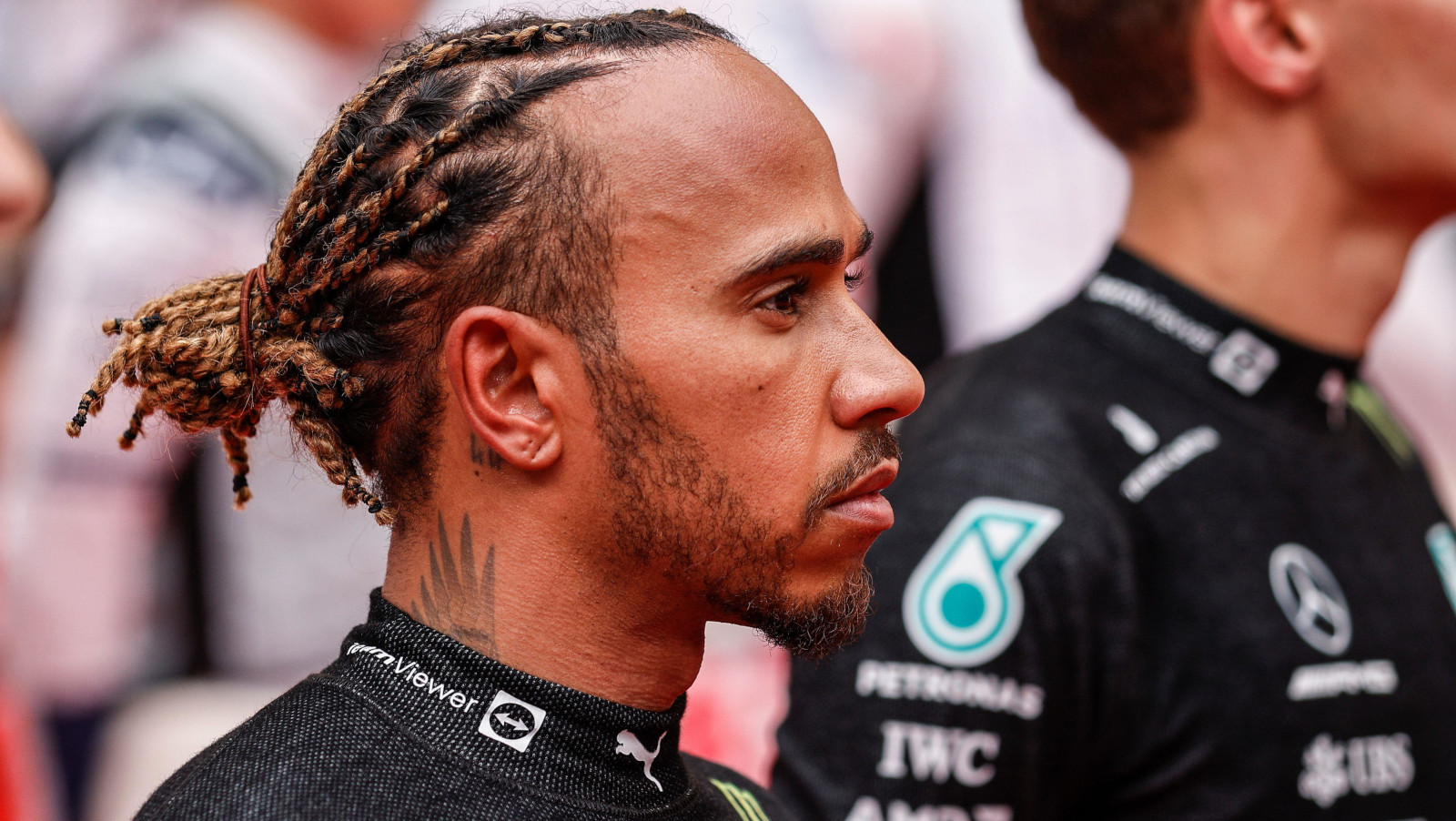 Frustrated as his Monaco Grand Prix was undone by the Alpine team-mates, Lewis Hamilton concedes it is "what it is".
Hamilton had the chance to study the Alpine A522's rear wing in detail on Sunday, the Mercedes driver first stuck behind Esteban Ocon and then Fernando Alonso.
His battle with Ocon was, at least for the fans watching, an entertaining one as the Frenchman made his car as wide as possible.
However, one too many circumspect defending moves had Ocon closing the door on Hamilton and causing contact for which he was given a five-second penalty.
This opens opportunities for upcoming races..#MonacoGP #Verstappen #Hamilton #Ocon pic.twitter.com/q1Inn4wAIo

— Emile (@RCLampie) May 29, 2022
Eventually free of Ocon, Hamilton then found himself behind the other Alpine of Alonso as the clock, not laps, counted down the grand prix.
Managing his medium tyres, Alonso was going as slow as a "Formula 2" car, according to Toto Wolff who was frustrated with the Spaniard's antics.
Despite being off the pace, Hamilton was not able to make a pass on the double former World Champion and could only watch as the fight for fifth and sixth grew ever more distant.
He finished the grand prix P8 behind Alonso.
"It was a bit frustrating but this is what it is, you just have to be behind it!" he told the Spanish edition of Motorsport.com.
While his team-mate George Russell continued his run of top-five finishes with P5 around the Principality, Hamilton's P8 meant he lost to his team-mate for the sixth time in a row.
Asked if his disappointing start to the season was affecting him, he replied: "Yes, but what good is letting it consume me?
"It is the way it is, and there's not much I can do about it. We will go back to the factory and try harder, try again in the next race."
Mercedes' pace around the Monte Carlo street circuit was not helped by the severe bouncing the W13 suffered.
While the Brackley squad seemed to have made progress with their porpoising problems in Spain, it was back in Monaco although more bouncing then porpoising.
Hamilton hopes for better at the next race in Baku, although that too is a street circuit.
"I'm praying the car doesn't feel like it does here," he said. "This was the worst in this car so far because of the potholes.
"I'm looking forward to it going away – just my teeth, my jaw moving all the time. I'm done shaking.
"I don't know if it's the porpoising. I hope it's not what we had in the last race, so I want it to not be a problem. But if there are potholes, then in the corners we can have them."
Mercedes take small steps backwards again
Mercedes struggled on the streets of Monaco, but they should still look to the positives.