Hamilton downplays floor changes: Not 'a big problem'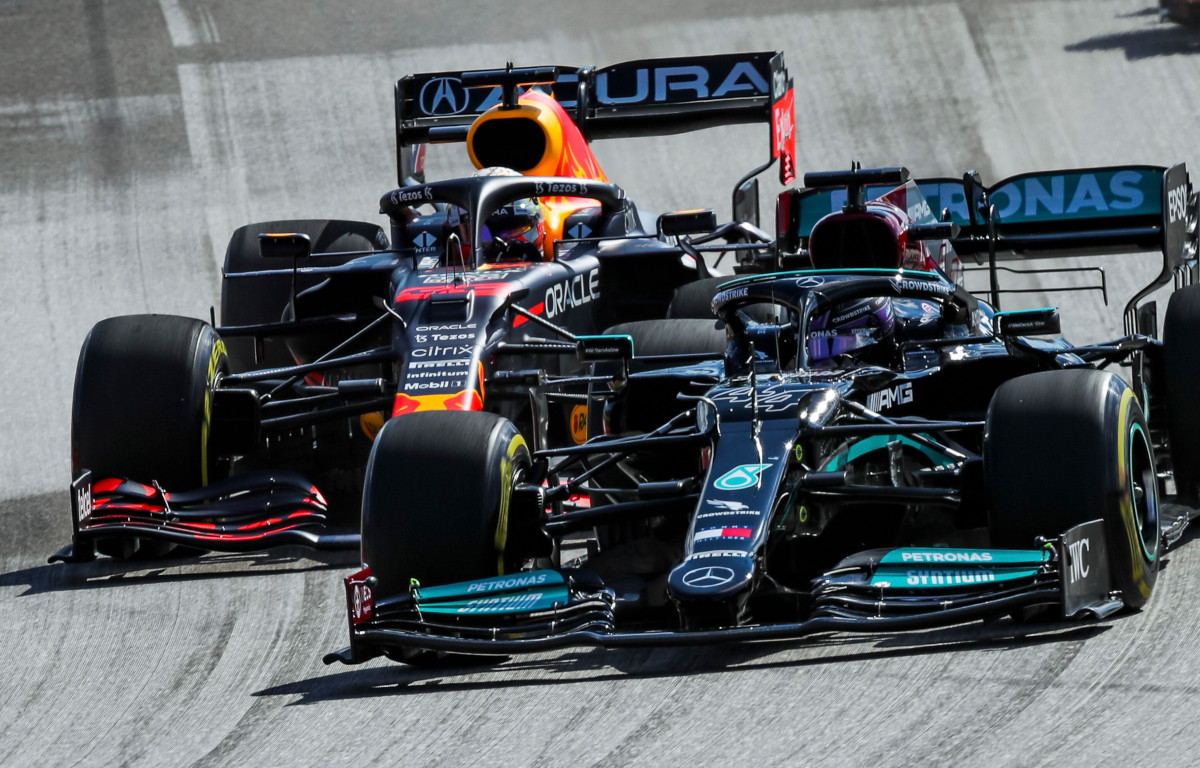 Lewis Hamilton has downplayed Mercedes' floor troubles at the United States GP, adamant that it "wasn't a big problem".
Mercedes went into the United States Grand Prix with Red Bull questioning whether their title rivals have a "device" that allows them to "lower" the rear of the car thus creating more straight-line speed.
Such is Red Bull's belief that Mercedes has such an advantage at their disposal, that the Milton Keynes team asked the FIA to investigate it.
Although Mercedes have not admitted to such a device, Toto Wolff did reveal prior to Sunday's race that the team had been forced to changed parts of their W12's floors as they were taking too heavy a hit on the COTA bumps.
Conceding that those adjustments cost them speed in qualifying, he added: "But it's probably necessary to finish at all."
The good news is the team did finish the United States Grand Prix, the bad news – at least for Hamilton's title quest – is that he did so in second place while Max Verstappen won the grand prix.
Asked during the post-race press conference about Mercedes' decision to change the floor to avoid a 'massacre', Hamilton replied: "That's pretty strong use of words there.
"There wasn't a big problem.
"Right, I think it was a bumpy circuit, first of all, but we ended up going back to where we started the weekend so there was no problem."
A battle for the ages

Can this season never end…?#USGP 🇺🇸 #F1 pic.twitter.com/MaILQEZRjz

— Formula 1 (@F1) October 24, 2021
Hamilton left the Circuit of the Americas trailing Verstappen by 12 points in the Drivers' standings.
In a race that came down to strategy with Red Bull going aggressive to leave Verstappen with a long final stint while Hamilton was on tyres that were eight laps fresher, the Brit was unable to close the gap in the final few laps.
He lost by 1.333s.
"It would be an assumption if I… I don't know what we could have done differently so I have to sit down and talk with the team afterwards," he said.
"I think the team did a great job and it was the best with what we had.
"Yeah, we're going to… at least the next two tracks for sure, very strong circuits for Red Bull so it's going to be tough, for sure."
As for the championship, he said: "I'm not thinking about it at the moment, I've got to be happy with the job that I did today and live in the moment.
"Unfortunately we weren't quick enough to win the race today but yeah, we just look forward and take it one race at a time.
"We have no idea… they are two circuits that are strong for Red Bull so we just try to minimise how strong they can be compared to us and see if we can do a better job."
Is the World Championship out of Hamilton's hands?
An exciting end to the US GP saw Lewis Hamilton and Max Verstappen go head-to-head, with the World Championship leader reigning supreme.