Lewis Hamilton to his fellow F1 drivers: 'We have more in common than we think'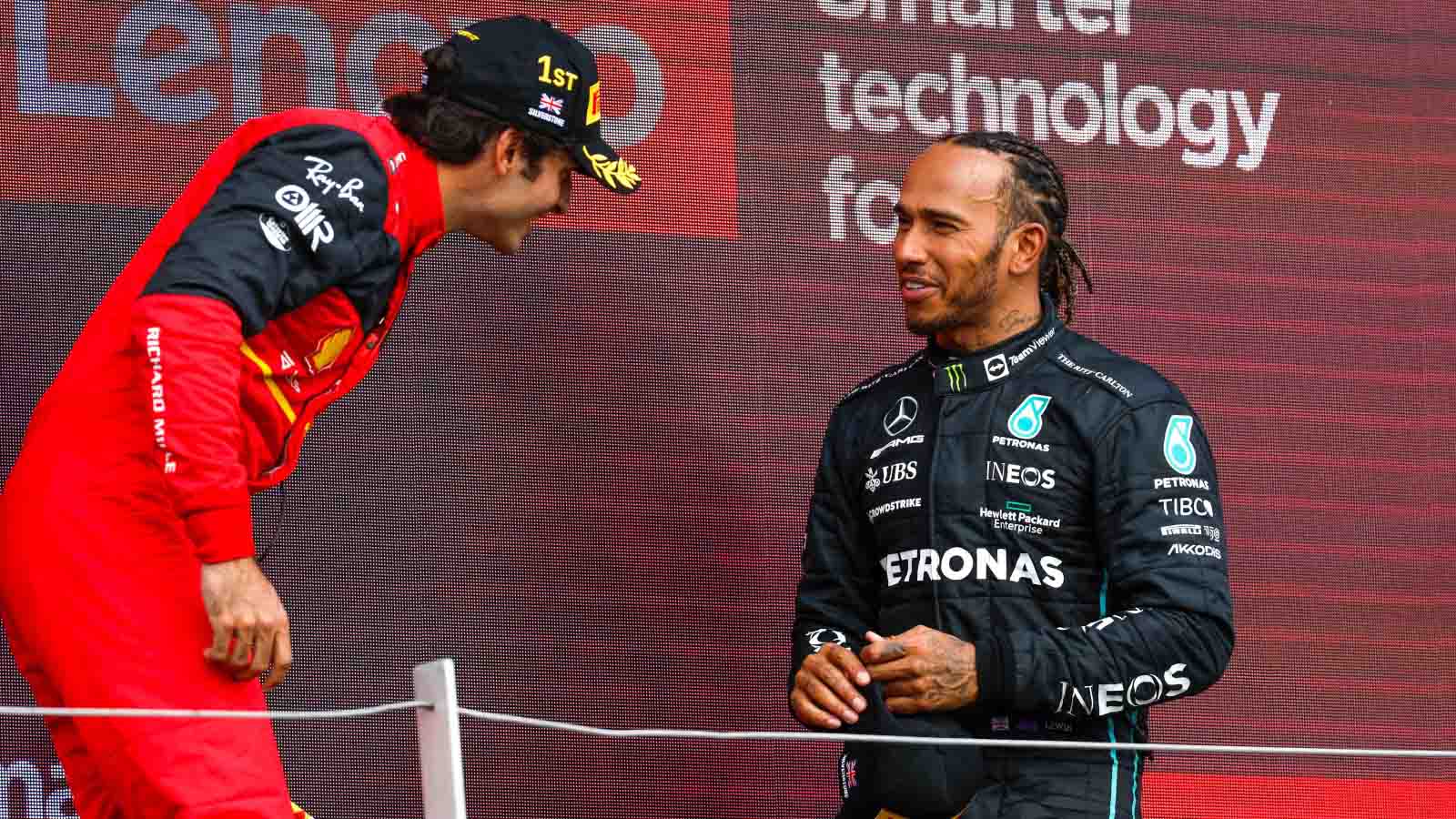 Lewis Hamilton has said he is looking to reach out to younger talent on the grid and "create allies" among the field, as Formula 1 drivers "have a lot more in common than we think".
The Mercedes driver will go into his 17th season in the sport in 2023, with only Fernando Alonso among the active drivers to have started more races than the seven-time World Champion.
This naturally gives Hamilton a wealth of experience to draw upon when it comes to interacting with his fellow drivers in the sport, with all 20 of last season's full-time grid having gone to dinner together in Abu Dhabi to celebrate Sebastian Vettel's career ahead of his final race.
And he spoke of the psychology the drivers fight against when they go race to race, admitting they cannot show when they like one another away from the circuit while in the heat of battle, given what is at stake while they are racing.
But taking away the pressure of Formula 1, the seven-time World Champion added his gratitude for when some of his fellow drivers joined him in taking the knee ahead of races in 2020 in support of the Black Lives Matter movement – and that there is less that separates them all than meets the eye.
"Definitely the other drivers, I do feel that we have a lot more in common than we think," Hamilton stated on the On Purpose podcast.
"But we're so competitive, and a lot of us have our defence, like you want to beat the guy, but you might like the person outside the car, but you can't show that.
PlanetF1.com recommends
Is Fernando Alonso about to turn Aston Martin from nice losers into ugly winners?
Christian Horner lifts the lid on why F1 teams are giving Andretti the cold shoulder
Race of Champions: Sebastian Vettel's jump start costs Mick Schumacher and Team Germany Nations Cup final spot
"There's this whole psychological battle you're having with yourself, and [you] get in the way of yourself a lot of time.
"So I really feel like as an older driver, I'm trying to be more like reaching out to youngsters because they're the future, you know, and I'm excited to see some of these younger drivers that are coming through [who] are so, so talented.
"I don't know if they've got the best structure around them, like I didn't necessarily have the ultimate structure [as a rookie] that I perhaps have now. So I just try to be kind of a positive light to them.
"But naturally, none of them are black, none of them have necessarily faced the same as me, but they have faced their own challenges and I think it's about respecting that within everybody.
"And I've tried to create allies, like in having the difficult conversations with some of them. I mean, I'm so grateful for a couple of them that really took the knee with me in 2020."