Hamilton 'naturally on back foot' after FP2 stoppage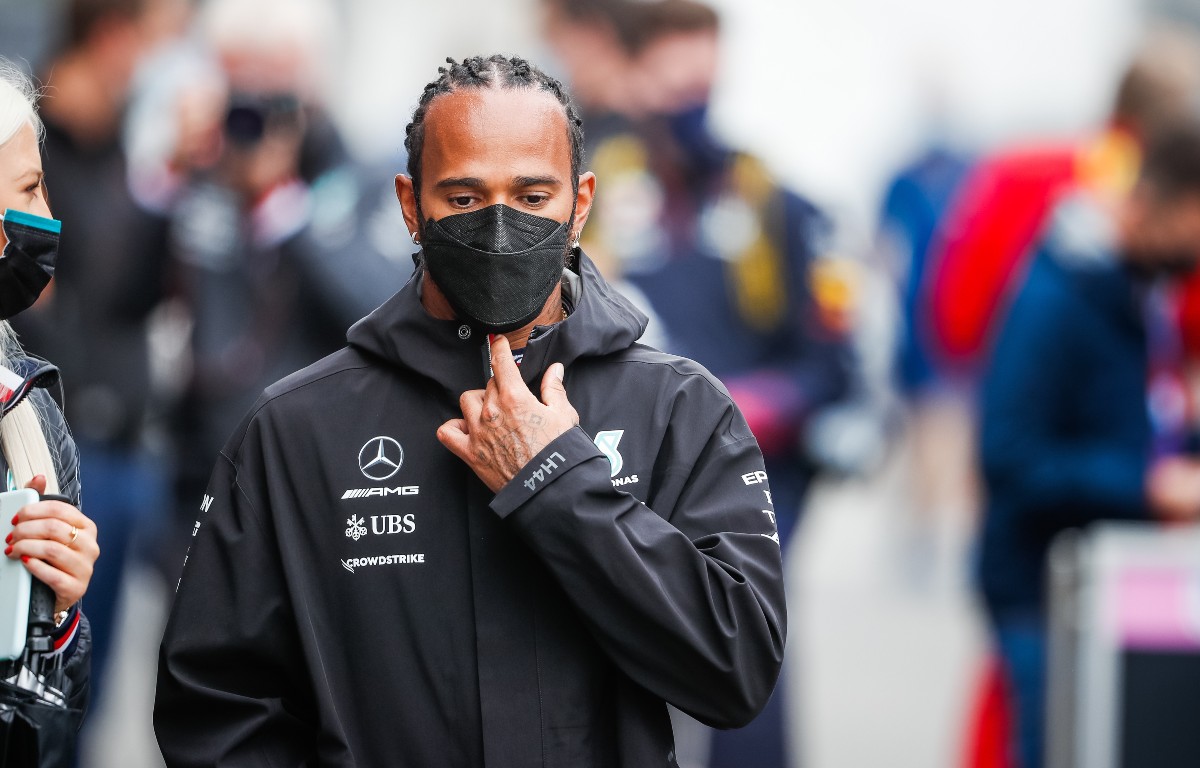 Lewis Hamilton says that, after retiring from FP2 early on in the session at Zandvoort, he's on the back foot this weekend.
Hamilton's first day of running in the Netherlands was far from ideal, with him only able to get 20 minutes of track time in the morning due to a 33-minute Red Flag caused by Sebastian Vettel's engine failure.
The Mercedes driver then suffered an engine failure of his own in FP2, bringing his afternoon session and first day of the race weekend to an early end.
While he still enjoyed himself, he admits that he's now at a disadvantage for the rest of the weekend.
"I just lost power and they just told me to stop," he said afterwards.
"It's not the end of the world, it's a beautiful day in terms of weather, it's amazing to see the crowd – so many people here. It's good to see people hyped, it's the first time we've seen the energy that the Dutch fans bring.
"It's annoying that we only got 20 minutes of running in the morning with the red flag. It naturally puts us on the back foot, but Valtteri looked like he had a good session, so hopefully tomorrow we can try and make up for some of the time.
While things didn't go according to plan there though, he still hugely enjoyed driving at Zandvoort in F1 for the first time, saying it took him back to his time in Formula 3.
"Ah, man, the track is epic – really fantastic," he added.
"It brought back so many memories when I first got out there of when I was driving here, because I didn't really remember.
"I knew it was great when I was in Formula 3, but it's crazy in a Formula 1 car. The speed we're going through Turn 7 – it's a real racing circuit.
"It'll be interesting, I don't think we'll be able to overtake here because it's just high downforce, super-fast corners you probably won't be able to follow through, but let's hope there's a good strategy for Sunday."
P4 for Valtteri and P11 for Lewis to round out Friday at Zandvoort. Lots to investigate this evening, but looking forward to being back out on track tomorrow! 👊 pic.twitter.com/WRJ6luiQPm

— Mercedes-AMG PETRONAS F1 Team (@MercedesAMGF1) September 3, 2021
Check out all the latest Mercedes merchandise via the official Formula 1 store
As Hamilton said, his team-mate did at least have a problem-free afternoon, with Bottas completing a number of laps on various tyre compounds despite the two red flags.
The Finn is happy with how things went and thinks the team has some good data to analyse.
"I think in second practice we still needed to try the car with a little bit less fuel to see how it feels in a single lap," he said.
"And then the main focus was the long runs, obviously with only one car for us. Just learning how the tyre drops and overheats.
"Even though it was a bit mixed with red flags and stuff I'm sure we still have plenty of data to go through tonight… Overall, a good day."