Lewis Hamilton reveals he suffered damage on opening lap of Italian GP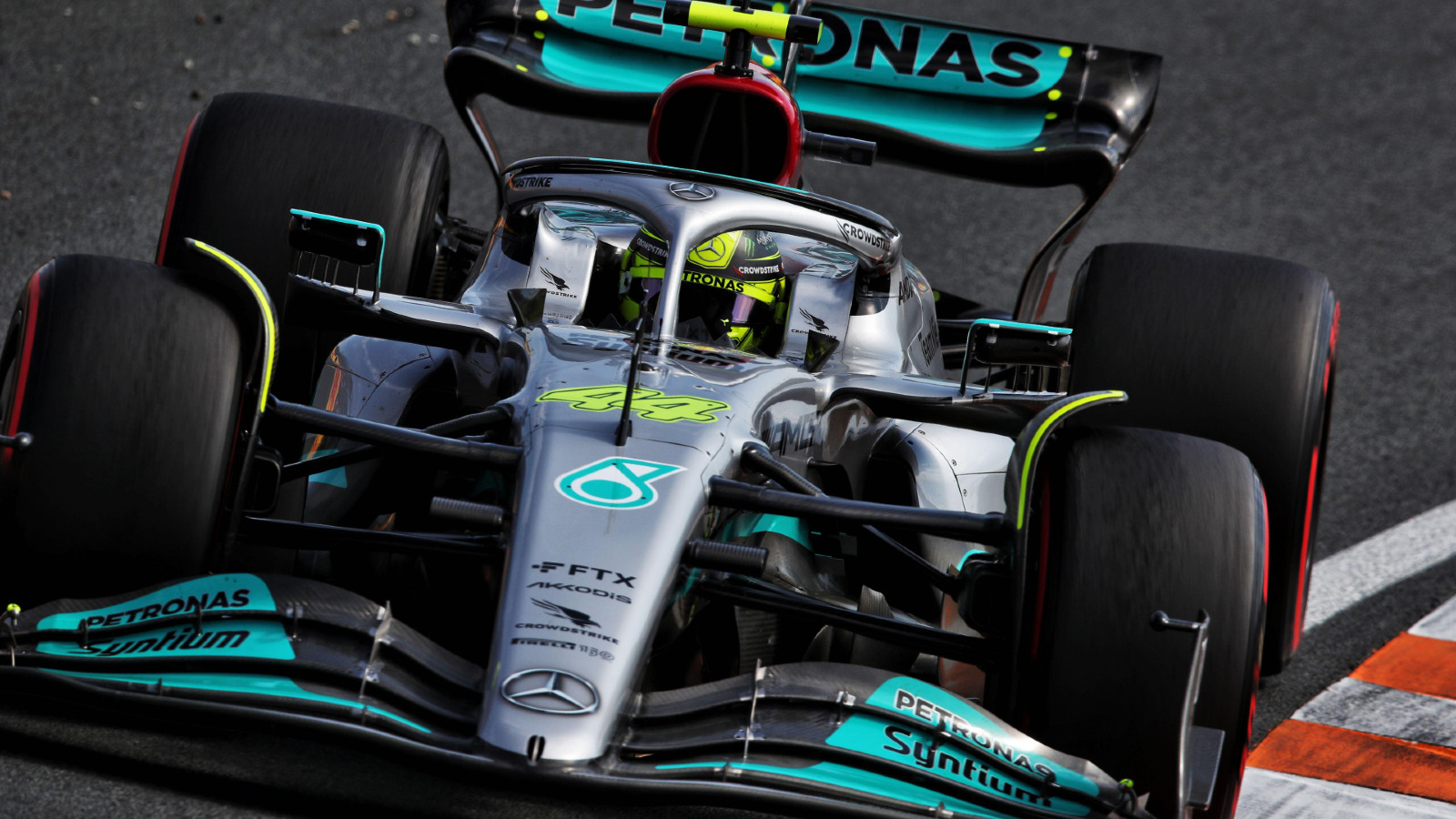 Lewis Hamilton has revealed he sustained damage to his car during the opening stages of the Italian Grand Prix.
The seven-time former World Champion drove excellently to guide his Mercedes car from a P19 start to a fifth-place finish and did so with damage to a part just above one of his tyres.
As the field bunched up going into the first few corners of the race, Hamilton did well to avoid making contact with any of his competitors – but even that was not enough for him to drive away unscathed.
Hamilton revealed after the race a piece of debris had caused damage to the fairing over one of his wheels that was visibly shaking on the television broadcast.
"I don't remember having any contact," he told Sky Sports F1. "I avoided collision but there was something definitely damaged – I think I hit a bit of debris as it came off another car and damaged the little fairing over the tyre."
It also appeared that even a Formula 1 driver is not sure what every part of his car does after Hamilton admitted he had no idea if the damage had caused him to lose performance as he was unsure of what the piece actually does.
"I have no idea," he said. "I mean, it didn't feel that great but it was flapping around, so I'm sure that wasn't [good]. I don't even know what those things are for."
The race ended in somewhat controversial circumstances when Daniel Ricciardo lost power in his McLaren and parked the car on the side of the road with five laps to go. That prompted a flurry of activity in the pits with teams hoping to get fresh tyres on ready for what could be a one-lap shootout.
Lewis with a great recovery drive after starting P19. 🙌 pic.twitter.com/PGydCJkIkk

— Mercedes-AMG PETRONAS F1 Team (@MercedesAMGF1) September 11, 2022
Hamilton was one who opted not to come in and was thankful to see the race end behind the Safety Car even if others were not.
"It was a good race," said the 37-year-old Briton. "The guys were saying anywhere between sixth and fourth is possible [but] that always felt a stretch for me.
"I had fun. I struggled at the beginning just with the car heavy and on the tyres behind everyone. I tried to avoid a collision at the first corner and ended up stuck behind an AlphaTauri again but I'm really, really grateful to have made [my] way through and got those points.
"I think at the end the two cars behind had fresher tyres, so kind of glad it finished when it did."
Hamilton's team-mate George Russell finished on the podium for the seventh time this season, which means Mercedes' Constructors' points total stands at 371.