Lewis Hamilton's brutal assessment as he finishes F1 2022 with zero wins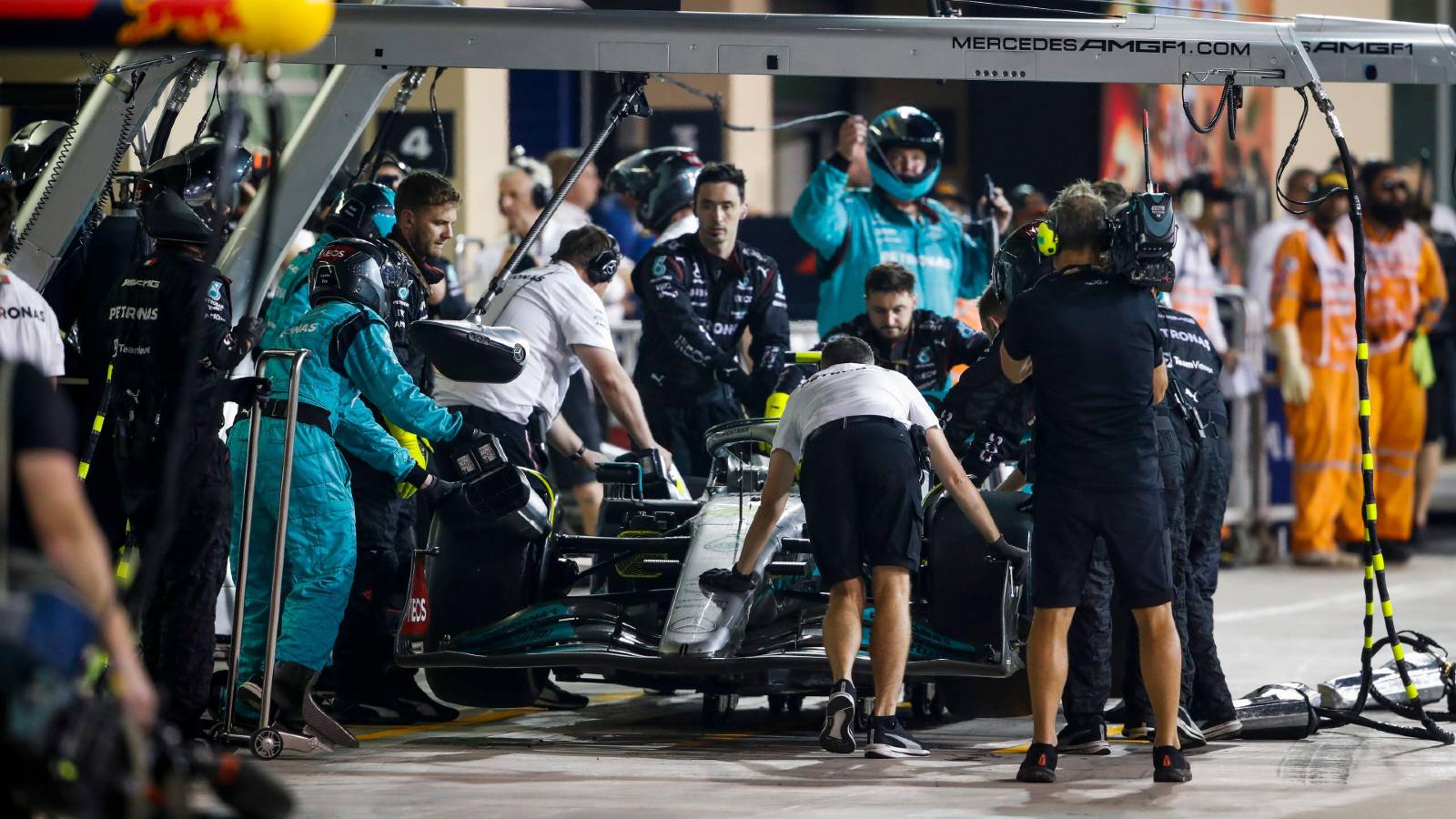 Lewis Hamilton has reflected upon the first winless season of his Formula 1 career, which ended with a late retirement from the Abu Dhabi Grand Prix.
It was an eventful afternoon at Yas Marina for the seven-time former World Champion, right from the moment he was squeezed by Carlos Sainz in the early stages and found himself bouncing over the kerbs and across the run-off area.
The 37-year-old Briton was continually active on the team radio, at various intervals reporting his thoughts that he was "losing power", "something's up with the car" and "the floor is broken" before a terminal issue occurred with just a few laps remaining.
Initially stuck in seventh gear as he was closed down by Sainz for fourth position, Hamilton could only tour back to the pits and climb out of the car for what was his first mechanical retirement of the season and second overall.
It meant he finished sixth in the World Championship, 35 points behind his team-mate George Russell who had given Mercedes their only victory of the campaign at the previous race in Brazil.
The Silver Arrows ended up third in the Constructors' standings, 39 points adrift of second-placed Ferrari whom they had hoped to catch in Abu Dhabi.
But the problem, of course, was their W13 had Mercedes on the back foot from the outset of the 2022 action – and despite steady progress throughout the campaign, the car was simply never able to match champions Red Bull's RB18 on a consistent enough basis.
Put to Hamilton by Sky F1 that the race in Abu Dhabi had been representative of his whole year, he quickly replied: "Yeah, it really was."
He added: "Ultimately, I think we started with a car we didn't want and we finished with a car we didn't want.
"But we were basically stuck with it and we just kept trundling away, kept working away at improving it, but the fundamentals have still been there all the way to the end, as you saw this weekend.
"I think it's been more of a team-building exercise this year. I hope the struggles this year really provide us with the tools and the strength to fight for many more championships moving forwards."
On going through the entire season without a victory, Hamilton told media including PlanetF1: "I always believed right to the last race there was potentially a chance. I think it's important to hold on to hope.
"I gave it everything and I think the last race almost summed up the whole year. I'm glad it's done."
Additional reporting by Thomas Maher
Read more: Mick Schumacher thankful for 'humbling' Mercedes praise, is open to reserve role