'No technical reason' to take Hamilton engine penalty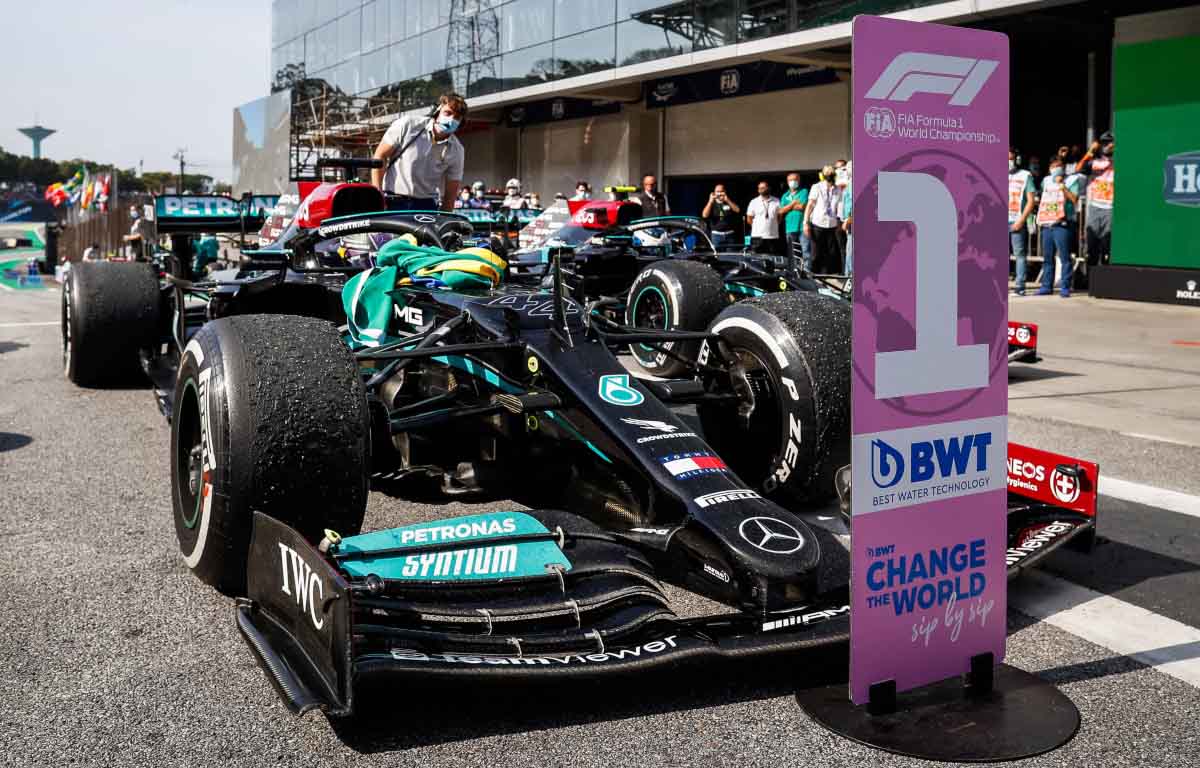 Andrew Shovlin has revealed that reliability was not a factor in Mercedes choosing to take a new engine for Lewis Hamilton in Brazil at the weekend.
The Mercedes director of trackside engineering spoke of the reasons why they opted to install a new Internal Combustion Engine within Hamilton's power unit at Interlagos, which triggered a five-place grid penalty.
He owed that to the opportunity sprint qualifying would offer to mitigate any losses had Hamilton qualified down the order, although he was already relegated to the back of the field after being disqualified from Friday's session after the team infringed rules surrounding the car's DRS system.
However, taking a new ICE would also offer the Mercedes driver the benefit of having a fresher engine, with more horsepower, underneath him for the remaining races, which Shovlin and the team's staff opted to do, and said that reliability issues other teams have been worrying about were not present in their minds.
Now Lewis that looks a little too high for a trust fall 😬🤕.#F1 🇧🇷 #BrazilGP pic.twitter.com/hlGUbaHJI0

— PlanetF1 (@Planet_F1) November 15, 2021
"There wasn't a technical reason to change, as in we didn't think we were at risk of failing, and I don't think we are at risk of failing [in future]," Shovlin told the F1 Nation podcast.
"Although these power units are running awfully hard and you can never take reliability for granted, but there is an attraction to taking a penalty at the sprint race.
"If you can win on the Saturday, that's more points you can score and you can lessen the deficit. This is also a track that we hoped would be one that we could overtake at, and that we could recover positions – and we've proved that in the last two days.
"And also, you want to get these things in the pool because, by the time you get to Abu Dhabi, you're not going to get the advantage of it for more than a single race.
"So there's a number of reasons and it's never black and white, because you don't know how the weekend's going to pan out. But on reflection, I think we picked a good circuit to do it."
The seven-time World Champion said after the race that his performance at the weekend was up there with one of the best, if not the best, of his career to date, after effectively making up 24 places to take victory at Interlagos across the sprint and grand prix.
As a result, Hamilton narrowed the deficit to Verstappen to 14 points in their fight for the World Championship with just three races remaining, and the latest triple-header will round off with a first visit to Qatar this weekend.
Put some respect on Hamilton's name
The title fight is well and truly on with Hamilton's sublime victory at the Brazil GP.