Lewis Hamilton says engine penalty 'is my doing' after Spa collision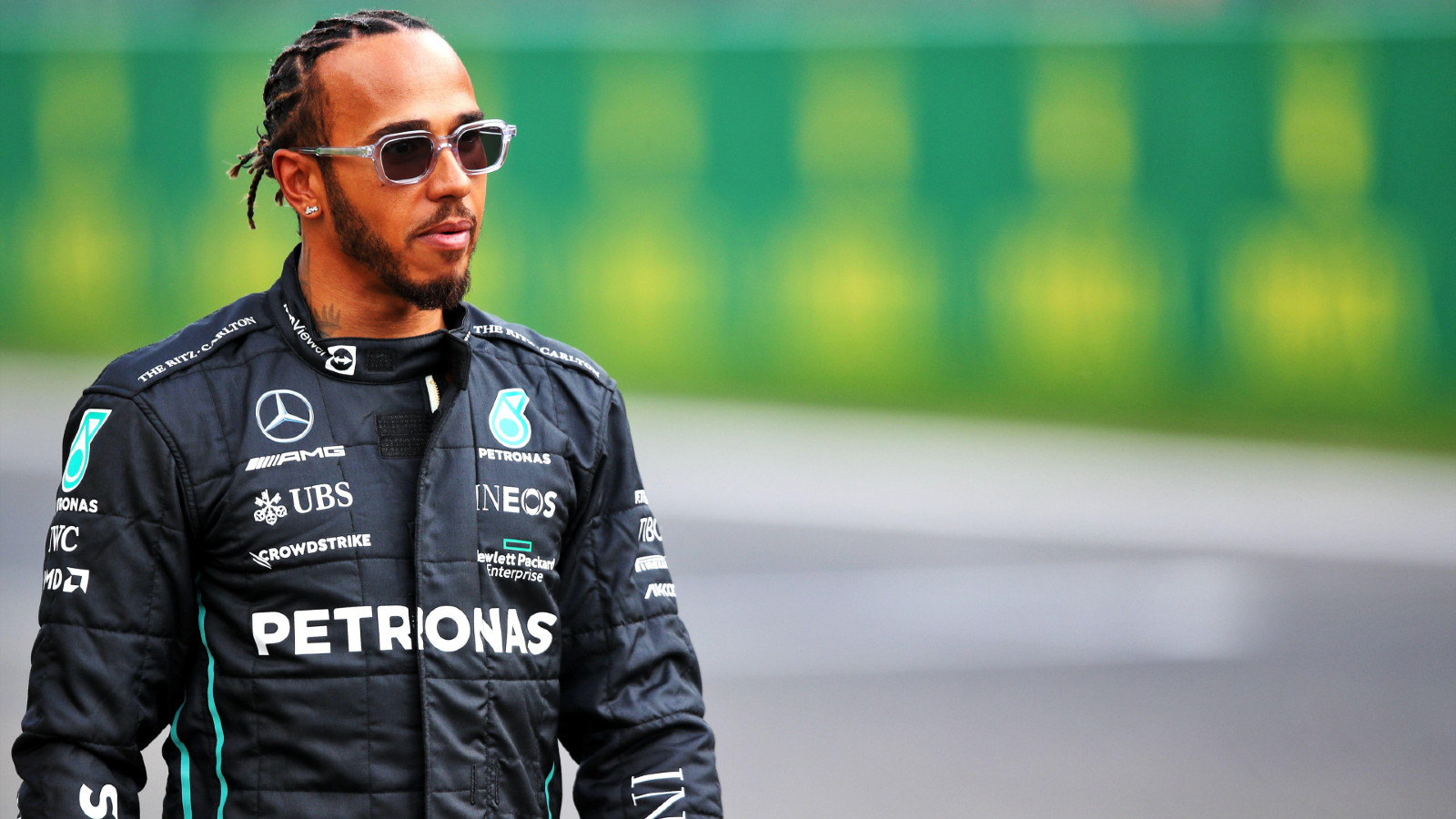 Lewis Hamilton has taken responsibility for the engine penalty that will see him start at the back of the grid for the Italian Grand Prix.
Mercedes confirmed on Thursday that the seven-time World Champion will be taking his fourth power unit for the race in Monza, pushing him one over the allowed limit and handing him a penalty which will send him to the back of the grid.
Given Mercedes' reliability, Hamilton had looked in a good position to make it to the end of the season only using the three allowed, but that plan took a hit when Hamilton himself took a hit during the Belgian Grand Prix.
In an opening lap battle with Fernando Alonso, Hamilton made an error which saw him ride up the Alpine car before going into the air and back to the track with a thud.
The incident caused significant damage to Hamilton's engine, which had only been fitted for that race, and now he has been forced to take a fourth while work continues to salvage the previous one. Speaking in the drivers' press conference ahead of the Italian Grand Prix, Hamilton took fault for the penalty and said it was "my doing."
"My third engine that I had brand new in Spa is still being worked on so I can't use right now," the 37-year-old explained. "So I have to take a fourth. So that's my doing and we're still hopeful we can use that later on. I've got to kind of recover the best I can from the back."
Hamilton was also asked how he felt going into the race given how close he had been to a win last time out, but said he was as "good as I can feel."
💬 "There are many great things to take away from this weekend. If it's the same in future races, we're going to be continuing to breathe down their necks and get that win. I'm taking all these positives forward. So grateful for the team and their hard work. Let's not give up." pic.twitter.com/KUZxhxA5ld

— Mercedes-AMG PETRONAS F1 Team (@MercedesAMGF1) September 4, 2022
"You'd always feel better if you came off a win," he explained. "But still, we've been making so much progress as a team. We've closed the gap more and more weekend after weekend. Of course, we don't know how the car is going to be here this weekend. Whether or not it'd be as good as it was in the last race, we'll find out."
Given its likeness to Spa, the Monza track is not one that suits the strengths of the Mercedes, but Hamilton joked that his time at Monza cannot be worse than it was in Belgium.
"That's a positive way of looking at it," he said with a smile. "It can't be worse than Spa I don't think. I think it will be a lot better here."