Lewis Hamilton escapes penalty after stewards hearing in Abu Dhabi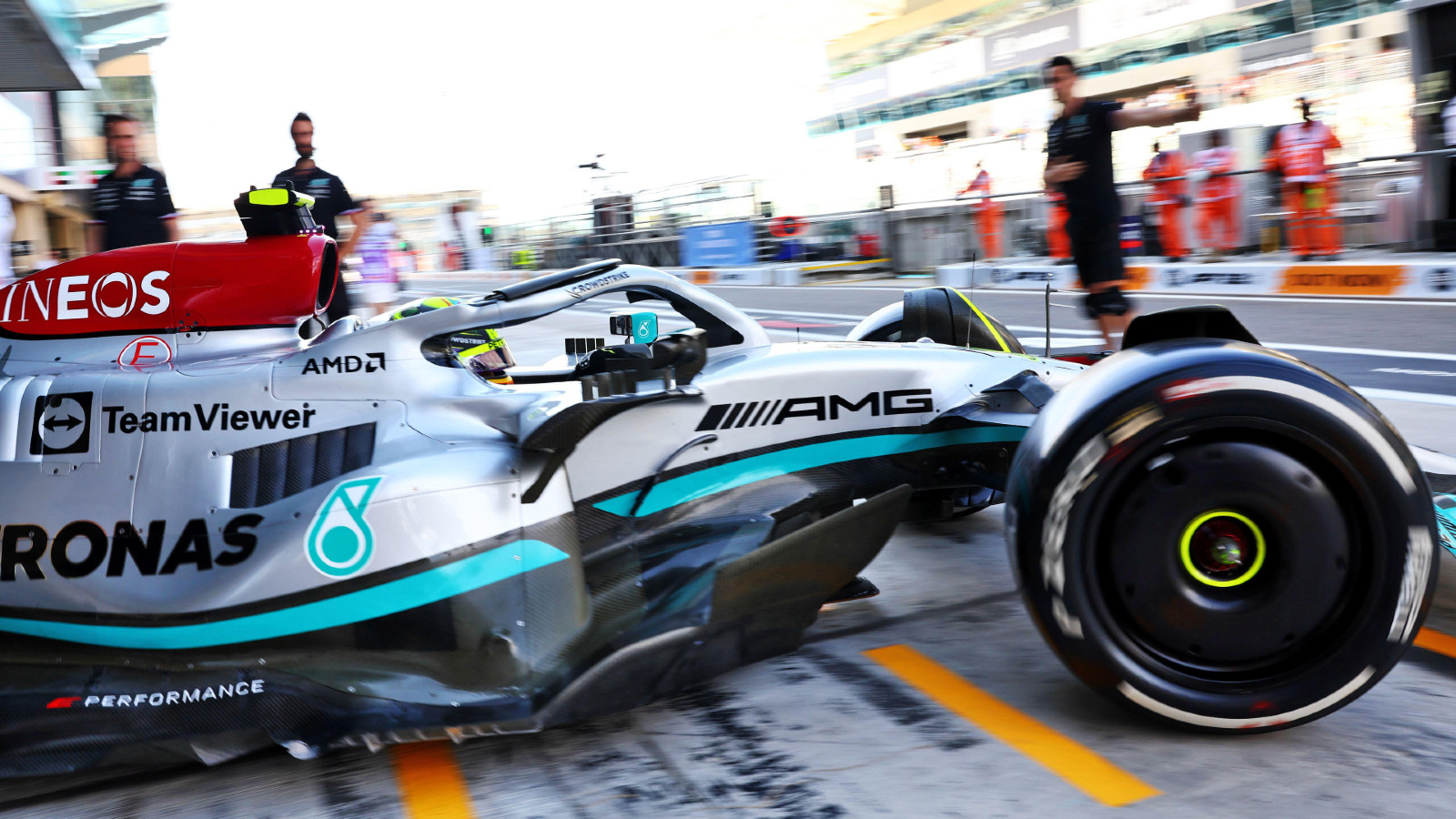 Lewis Hamilton will not take a penalty for the Abu Dhabi Grand Prix as a result of a stewards' investigation into him allegedly failing to slow for red flags.
Hamilton was called to visit the stewards at the Yas Marina Circuit after the Mercedes driver had allegedly failed to back off when red flags were shown in FP3.
The flags came out as a result of debris on track after Pierre Gasly had suffered a right front tyre failure after his wheel cowl shattered on kerbing at Turn 9.
Hamilton was seen overtaking McLaren's Lando Norris and Haas' Kevin Magnussen into Turn 4 after the red flags were shown, with Norris commenting about the overtake on team radio.
But the seven-time former World Champion has been absolved of any wrongdoing following an investigation from the stewards.
The FIA detail why Lewis Hamilton escaped penalty
Hamilton met with the stewards at 4pm local time, accompanied by Mercedes representative Ron Meadows.
After reviewing marshalling system data, telemetry and onboard video, as well as team radio, the stewards reached their verdict.
"There is no dispute that [Lewis Hamilton] passed [Kevin Magnussen] directly after the track was placed in a Red Flag condition," read the ruling.
"[Hamilton] stated he was on a fast lap, he saw the Red Light, immediately completely lifted the throttle and applied the brakes, whilst checking his mirrors for cars following in close proximity. He stated he had, in doing so, gone past [Magnussen].
"The Stewards took note of the precedent in relation to the 2021 Dutch Grand Prix (Max Verstappen), where no action was taken against the driver under similar but not identical circumstances.
"The telemetry evidence was sourced directly from the live data available to the FIA, not from any evidence provided by the team.
"The telemetry data clearly showed 'immediately when the red light was displayed, the driver lifted throttle 100%' and that 'immediately when the red light was displayed, the driver applied firm braking pressure'."
Another point taken into consideration was that "the speed of Hamilton at this point was 288 km/h. (Magnussen had a speed of 126 km/h at this point – a delta of 162 km/h).
With Hamilton escaping penalty, he can now go into qualifying as a viable contender for pole position – he finished third in FP3 just behind Red Bull pair Sergio Perez and Max Verstappen.
Read More: Toto Wolff reveals 'table of doom' as Mercedes aim to snatch P2 from Ferrari