With 92 wins on the board one would think it was an old hat for Lewis Hamilton but he says every one is a "different journey, each time".
Hamilton made Formula 1 history in Portugal on Sunday when he took the chequered flag to claim his 92nd grand prix win.
Just two weeks after equalling Michael Schumacher's all-time win record, he broke it.
The Mercedes driver raced his way to the victory some 25 seconds ahead of Valtteri Bottas to bring his tally up to 92.
It was a moment for the history books and one that is, based on current form, likely to be added to before this season concludes.
But while winning may seem to be just the norm for Hamilton, the Brit says every one of the 92 is a "different journey".
"Each race – and each race win particularly – there have been certain characteristics, a different journey, each time," he told Sky Sports.
"The crazy thing about this is that I would have thought I would get used to things.
"But I was getting ready, getting my helmet on in the garage today [and there were] nerves, uncertainty. Have I remembered my strategy? Have I remembered my switch settings?
"All these different things you go through and it's still terrifying!
"You wake up on a Sunday and every Sunday you feel different. It's hard to register – am I good today?
"There are days I'm getting in the car on the grid and I'm like 'I don't feel good, this is not going to go well' then I drive the best ever.
"Then I have days that I feel really good and it's not so good. So you never know what to expect but all I try to do is by preparing myself the best way I can."
Get your hands on the official Mercedes 2020 collection via the Formula 1 store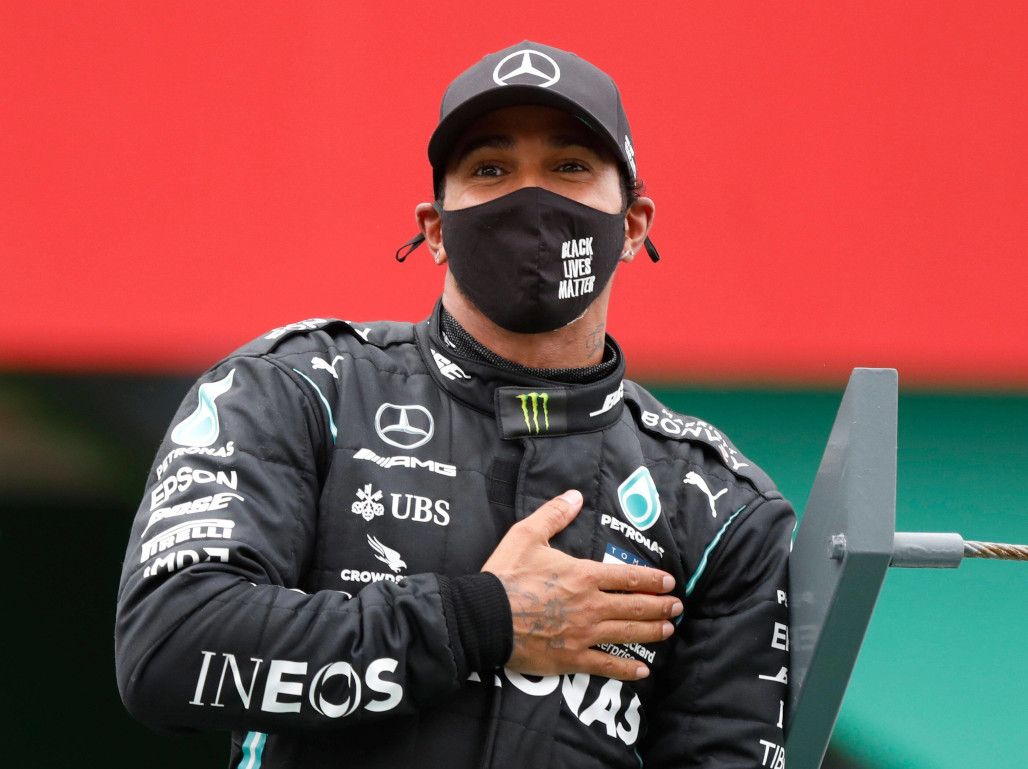 Although the 92 all go down under Hamilton's name and he's the one that gets the credit, the 35-year-old won 21 of those with the help of McLaren and 71 with Mercedes.
He says he is very grateful for the people he works with and their never give up attitude.
"I feel fantastic. Very humbled," he added.
"Very difficult to explain the feeling. I feel young, I feel energised. And, of course, I'm very grateful. I'm constantly thinking of the guys I'm working with."
He added: "I work with incredible people. They really, really are phenomenal.
"You look at the reliability I've had [one retirement in the last 79 races and none in the last 45] – that's no coincidence.
"That's done from the guys really not taking no for an answer and people not sitting back on success, and continuing to develop together."
Hamilton is on his way to another Schumacher record, seven World titles.
The Brit has a 77-point lead in the Drivers' Championship over his team-mate Bottas.
Follow us on Twitter @Planet_F1 and like our Facebook page.