Lewis Hamilton explains his 'thumbs up' reply to Fernando Alonso's title jab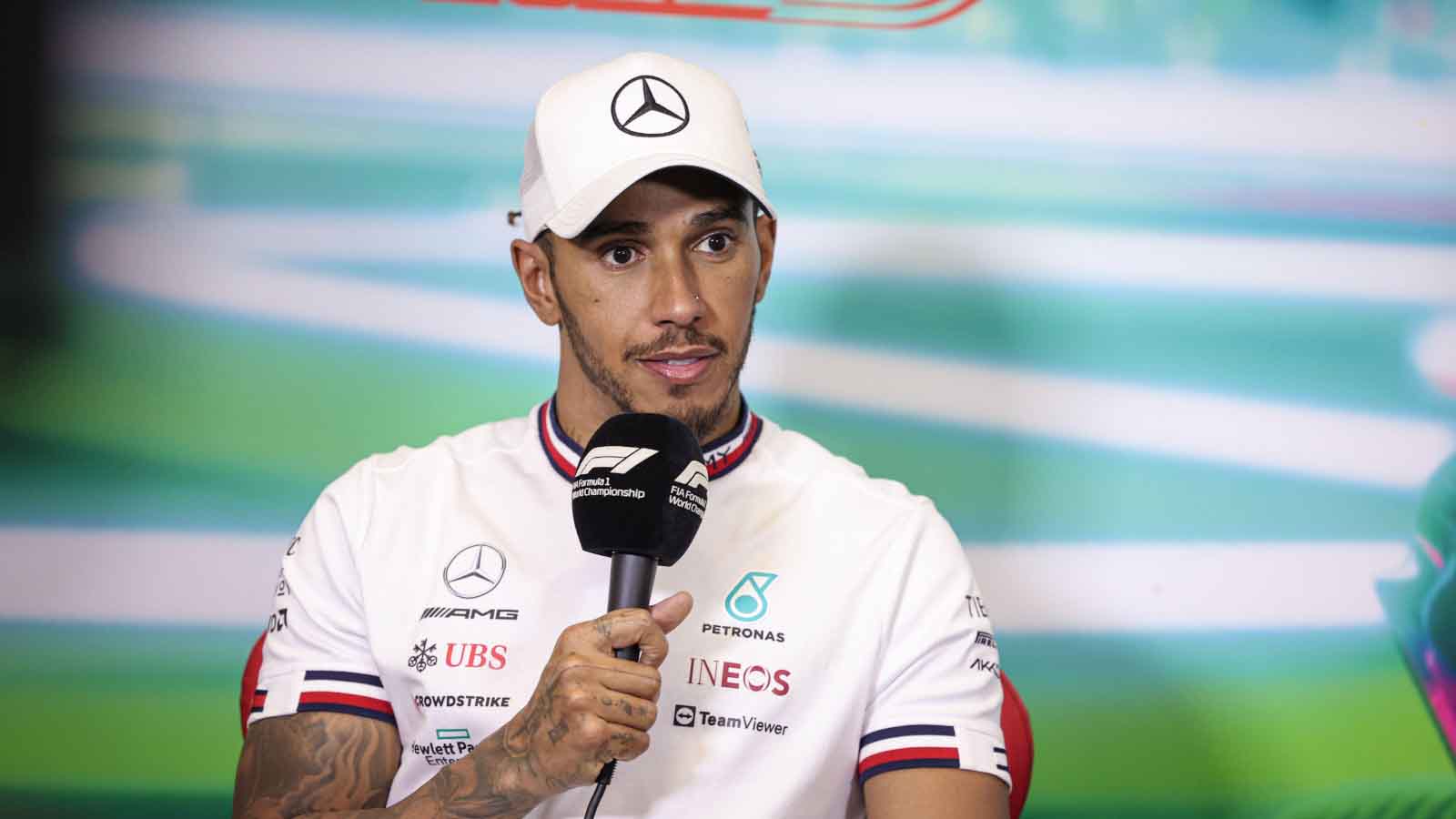 Lewis Hamilton said his 'thumbs up' post on Twitter was a response to Fernando Alonso after he had seen what his former McLaren team-mate had said about his achievements.
Alonso made headlines in an interview with Dutch newspaper De Telegraaf over the weekend, in which he implied that some of Hamilton's titles were of "less value" than others because he had to overcome his team-mate to win them, rather than other teams and drivers.
"This year Max is very dominant and he could cruise to the world title," Alonso said. "Last season it was different. I thought he performed better than Lewis in the end and therefore I think he is a worthy champion.
"I also have a lot of respect for Lewis. However, it is different when you win seven world titles when you have only had to fight with your team-mate.
"Then I think a championship has less value than when you have fewer titles, but against other drivers you have had to contend with equivalent or even better equipment."
— Lewis Hamilton (@LewisHamilton) October 30, 2022
Alonso has since tried to distance himself from the comments, claiming that it was a "continuous search for headlines" that saw his words taken as they were, taking to Twitter himself to explain that all championships are "amazing, well deserved and inspiring".
In response though, Hamilton simply posted a picture of the two of them on the podium at the 2007 United States Grand Prix, with the then-rookie with his hand on Alonso's shoulder when he had just beaten his team-mate to the race victory, captioned only with a 'thumbs up' emoji.
For Hamilton, it was seemingly nothing more than a cheeky reminder to Alonso of his achievements in Formula 1, with the two having shared dozens of battles against each other over the years and both sitting among the all-time greats of the sport.
But given how Alonso continues to give his opinions on his long-time rival's success, the Mercedes driver looks to take it with a pinch of salt.
"Well I gave you it, that's my thumbs up," Hamilton said in the post-race press conference with a chuckle when asked about his post.
"I don't really have a lot to say about it. It does make me giggle a little bit, to be honest, but I have tried to be really respectful over the years, for example when you've ever asked me who's been the best driver against me, I've given praise.
"But it's definitely interesting to see the comments that are made, but it doesn't really matter – so that's why I just kind of put the thumbs up."
Read more: Max Verstappen breaks silence on decision to boycott Sky Sports