Hamilton explains his silence after Abu Dhabi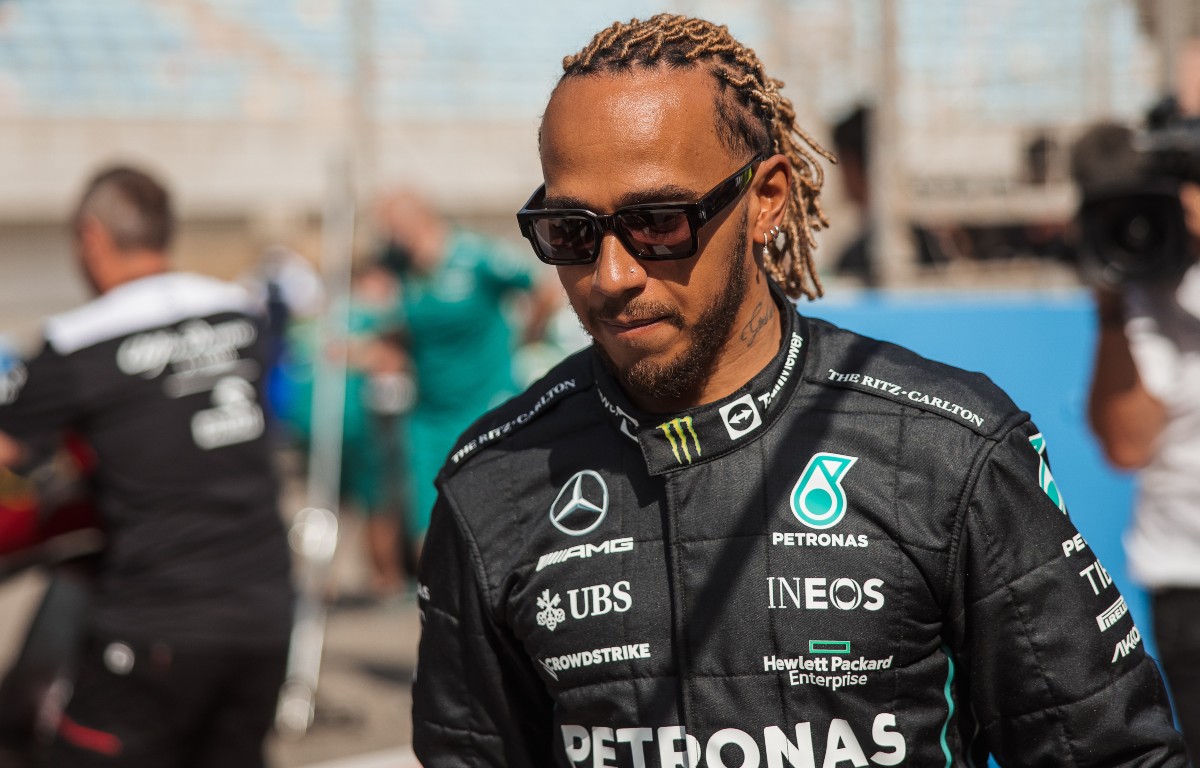 Lewis Hamilton says he needed to "unplug" and "refocus" after the Abu Dhabi Grand Prix which saw Max Verstappen crowned World Champion in controversial circumstances.
Hamilton had been leading the race and looked set for a record-breaking eighth world title until a late Safety Car call allowed Verstappen to overtake him.
After the race, Hamilton disappeared from social media, leading many to speculate whether he intended to return to the sport.
The 37-year-old eventually confirmed he will be racing again this year and has explained his absence as a need to "refocus" and "unplug from social media".
"The off-season has been a bit different," Hamilton said during a Q&A at a sponsor's event.
"It's been a bit crazy. Abu Dhabi was a difficult period of time, probably for all of us. We are living in a crazy time in the world but I had to unplug.
"Just so you know if anyone wants to do it, unplugging from social media is a really good thing.
"I missed everyone that follows and supports but I needed the time to re-centre and refocus.
"I was with my family, trying to be the best uncle I can be, rebuilding, and I've come back to fight."
Working hard to untap that potential. 💪 pic.twitter.com/TwPMkdnxYh

— Mercedes-AMG PETRONAS F1 Team (@MercedesAMGF1) March 13, 2022
He also said the experience had taught him winning is not everything and that you learn more from defeats.
"My whole life has been about winning," he said.
"I've been racing 29 years, so I think having that mentality of always knowing you can be better. But I think during this time, realising it's not everything and sometimes when you lose, you actually win and grow.
"My advice is don't be afraid of failure. You will always meet failure on the way to success.
"I've come back to fight for that eighth – that's what I'm here for."
Speaking on the Monday before the first race of the season, Hamilton says he feels the healthiest he has ever been and that he knows exactly what he wants from the upcoming campaign.
"I'm always trying to be the best version of myself. We are living in a crazy time in the world and I think for all of us trying to stay focused on being happy, finding that happy centre, being the best you can be every single day.
"I think right now for me it's about being the healthiest I can be. Today, I feel the healthiest and fittest I've ever been. I feel more focused.
"I know exactly what I want and I know exactly how to get there. It's not an easy road, but I know together we can do it."
Hamilton legacy defined on and off the track
Hamilton has said he wants to leave behind a legacy that grows beyond his on-track accomplishments.