Why Hamilton is spending more time in simulator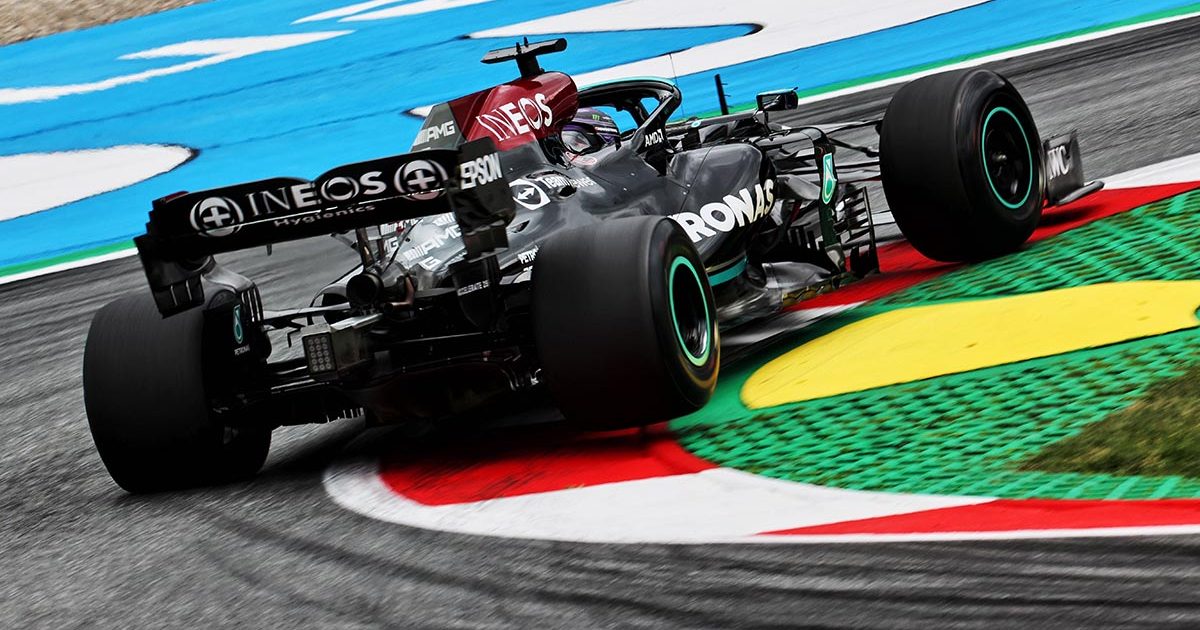 Lewis Hamilton has said he felt a responsibility to personally help Mercedes as they struggle to lay a glove on title rivals Red Bull.
It is no secret that Hamilton is not particularly fond of simulator work and only usually does around 20 laps a year, but that has changed after Mercedes' winless run stretched to four for the first time in the turbo hybrid era.
While Hamilton has not been able to find a silver bullet, he said his extra sim work has proven useful for himself and the team.
"I think just really, you know, particularly after the last few difficult races we've had, I just went in to try and see if there's any way I could try and help the team just be better prepared," Hamilton told reporters in Austria when asked about his latest sim session on Wednesday.
"I think there's been a couple of good things from it, but not life changing.
"And so, I'll continue to work with [Mercedes sim driver] Anthony [Davidson] still and we've got drivers on there that do a lot of work.
"I think just working on the processes of how we communicate with them on their programme so we're getting the right things tested.
"I think overall it's been positive."
He said previously that he used to spend about '20 laps a year' in the simulator, but Lewis is putting in the hard yards to try and reel Red Bull in 👀 #F1

(📷 lewishamilton, Instagram) pic.twitter.com/Wq40gopSlU

— Planet F1 (@Planet_F1) June 30, 2021
Check out all the latest Lewis Hamilton merchandise on the official Formula 1 store
Even though the wins have dried up for himself and Mercedes, Hamilton is not in panic mode in his title battle with Max Verstappen.
"I don't really find myself like being concerned as such," Hamilton said.
"Of course, it's a time we were all pushing as hard as we can. Of course, we'd love to have more pace.
"At the moment, to be able to really challenge not only just winning in qualifying, but in the race, obviously they're continuing to take steps forwards and I just I can't get tied up and get into that negative bubble of worrying.
"All I do right now is just try to put all the energy into making sure I'm best prepared, helping engineers be best prepared. Lots of great conversations.
"And this is a time when we just come together and we unite and we work as hard as we can to rectify whatever issues we have.
"That's what we do and that's why we're world champions and have confidence in the team that we can do that."
Hamilton has also dismissed the suggestion that this season is the hardest one he has had to face in his Formula 1 career.
"No, I don't think this is the most difficult year," Hamilton told Sky Italia.
"2016 was difficult, 2018 and 2019 when we were fighting against Ferrari….every year is difficult. I'm giving everything in this season, I don't think I can give more.
"All I can do is be flat out and do the best I can, collaborate, be involved with the team as much as possible and I'm doing that."
Additional reporting from Luca Brambilla
Follow us on Twitter @Planet_F1, like our Facebook page and join us on Instagram!