Lewis Hamilton 'blown away' as his Extreme E team pips Nico Rosberg to title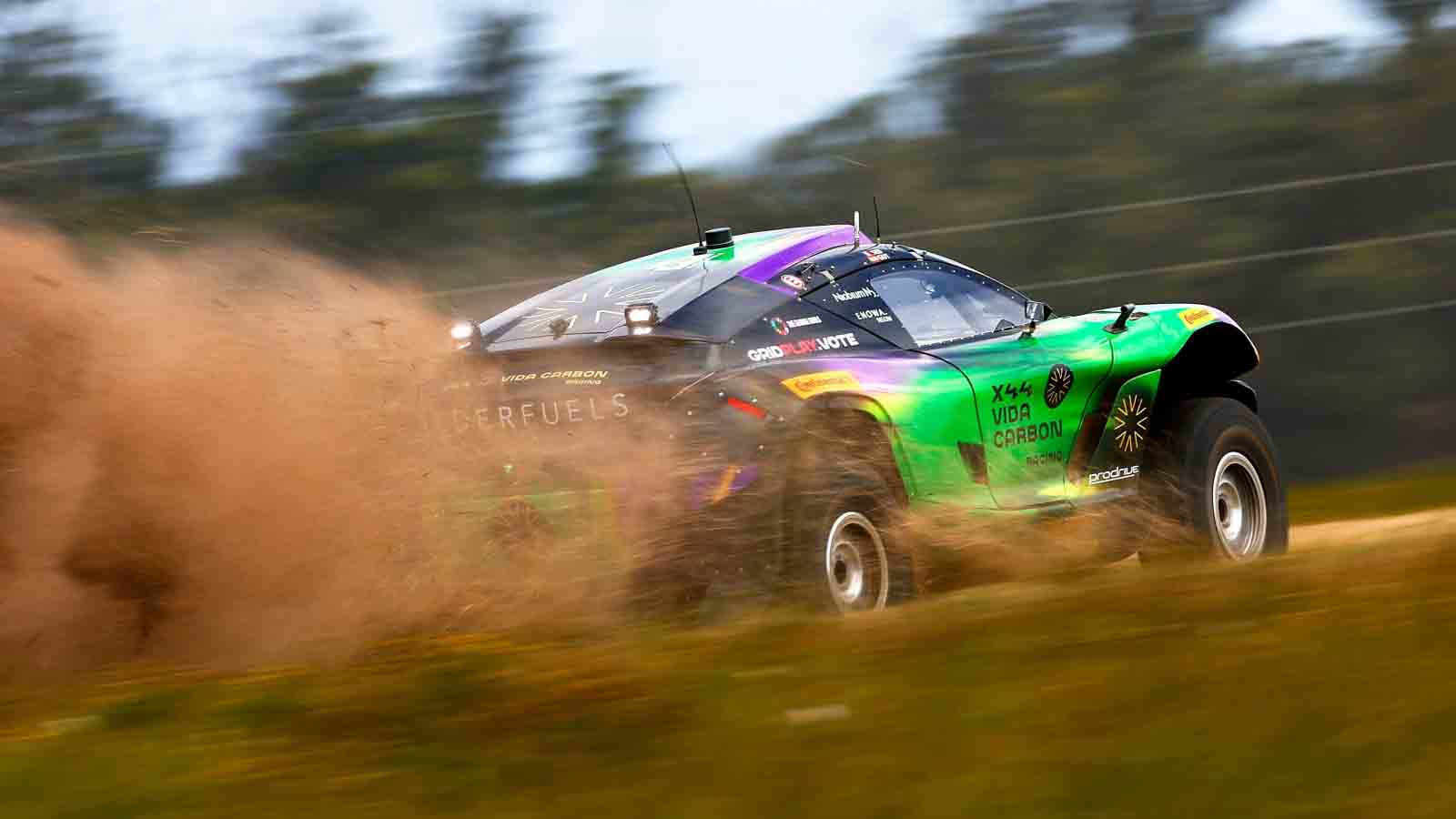 Lewis Hamilton said he was "blown away" by a last-gasp comeback from his X44 Extreme E team that saw them win this year's title in Uruguay on Sunday.
Having been pipped by fellow team owner and former Mercedes team-mate Nico Rosberg to last year's inaugural Extreme E championship, the roles were reversed this time around as X44 drivers Cristina Gutierrez and Sebastien Loeb pipped Rosberg X Racing at the last possible moment to win at Punta del Este in the season-ending Energy X-Prix.
X44 carried a 17-point deficit to RXR heading into the final round of the year, with rally raid driver Gutierrez and nine-time World Rally Champion Loeb up against the odds to pull off a shock turnaround against Johan Kristoffersson and Mikaela Åhlin-Kottulinsky.
But there was soon hope for the team after RXR were disqualified in the semi-final, after they had too many team members in the switch zone – Extreme E's equivalent to the pit lane – between stints.
With Loeb having gained five bonus points for clocking the fastest time of the weekend in the Continental Traction Challenge section of qualifying on Saturday, circumstances eventually left X44 needing a top-three finish in the final while RXR had to watch from the sidelines.
Despite having finished fourth in the race, a seven-second penalty for Andretti United in front for speeding in the switch zone put Loeb and Gutierrez into the title-winning position at the chequered flag, completing an unlikely comeback on Sunday.
In sharing his delight at his team's success, Hamilton wrote on his Instagram story after the X-Prix: "I am so blown away by this comeback after such a difficult day yesterday. The team rebuilding, staying positing (sic) and coming out fighting. Wow, I'm so proud of the team and these two amazing drivers."
A tie-breaker between X44 and RXR decided last season's title in Rosberg's team's favour last time out, with the Extreme E season having ended in equally dramatic circumstances this time around.
Extreme E mandates a mixed male-female team line-up using all-electric off-roaders, with fellow former World Champion Jenson Button also running in the series with his JBXE team.
McLaren also have a team in Extreme E, while rallying legend Carlos Sainz Sr also races in the series.
Read more: Pedro de la Rosa on what makes Lewis Hamilton and Fernando Alonso so special