Hamilton wants Formula 1 to focus on city races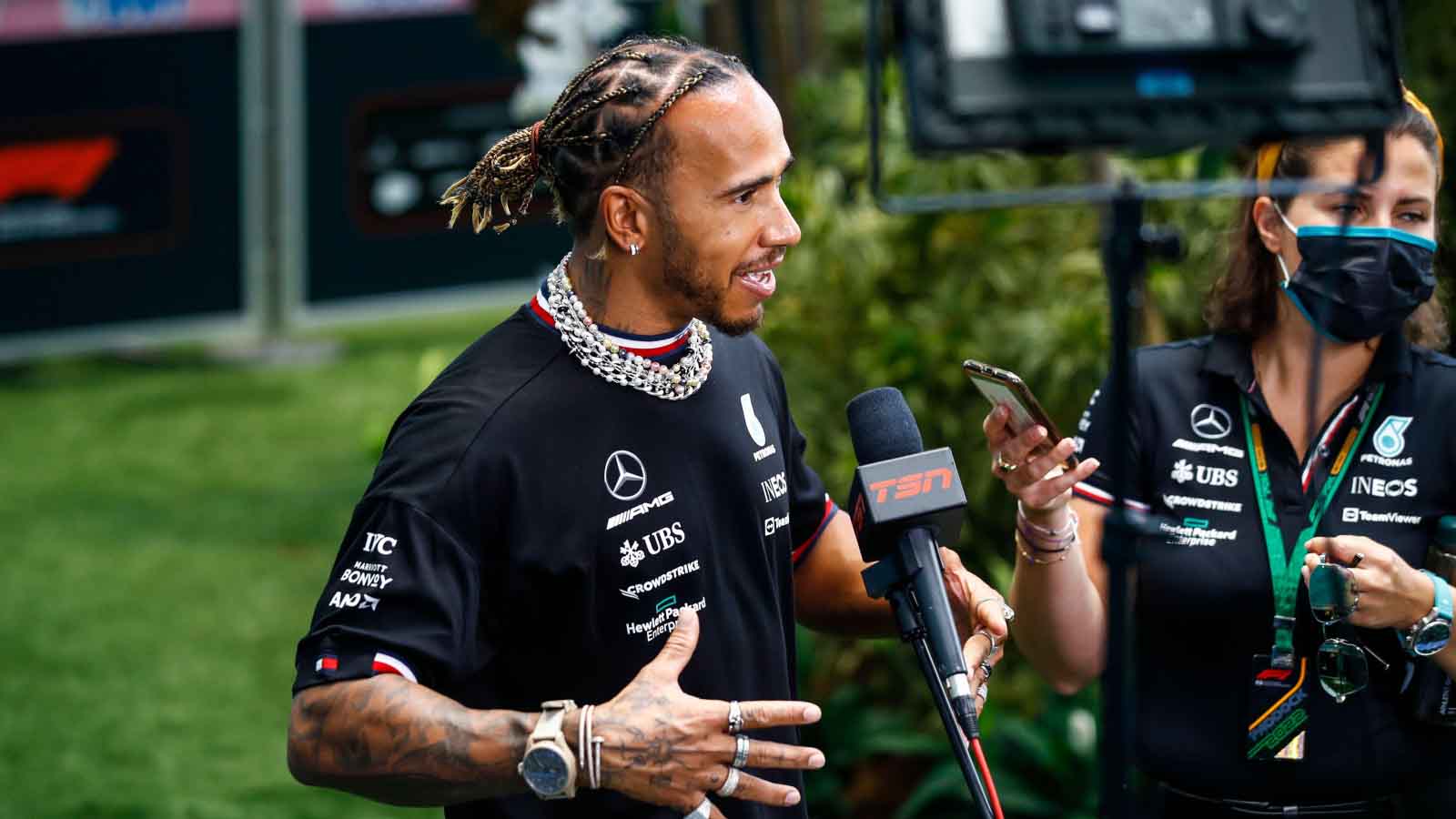 Lewis Hamilton has asked Formula 1 to focus on city tracks in the future as he believes that is the path to ensuring the sport has the biggest impact.
With seven street circuits already on the calendar, and an eighth in the shape of Las Vegas set to be added next year, city-based tracks are becoming increasingly popular.
The latest grand prix in Miami was the debut of a new street circuit and while it had teething problems on track, the off-track atmosphere has been praised as one not seen in Formula 1 before.
One man who has seen the potential of street circuits is Hamilton, who has gone as far as encouraging the sport's schedulers to focus more on city tracks in the future.
While he said he enjoyed racing on historic circuits, he also said the pandemic had made him realise the importance of having fans in the stands.
"I'm a bit old school," Hamilton told reporters. "So of course I love the history, particularly at certain circuits, but the older I get the more I realise it's about the people.
It's decision time for Mercedes in Spain
Mercedes have had a tough start and, with upgrades due, the time has come to see if they can claw back any pace.
"We could go to the middle of nowhere that has very few people, not great accommodation, not great community and for us as individuals driving on a track that's historic is cool – but it's about the people.
"And the people really do make it. We've experienced, with the pandemic, nobody being in there and that's just no atmosphere. It was like a test day. It was not enjoyable. And now we are seeing hundreds of thousands of people turn up to the race energised, excited, keen to learn more."
Hamilton also said the tracks based in the city allow him to do more activities around the racing such as meeting children from diverse backgrounds.
"I think the fans are at the heart of what this sport is about, they create it," the seven-time former World Champion said.
"I think being in cities, we can really engage in communities and actually also have an impact.
"I love the Nurburgring, for example, but there's not a diverse community there. We are not actually impacting the place there.
"In Miami we can do something. I met a bunch of kids from diverse backgrounds who now want to get into engineering and STEM subjects and so it's way cooler for me."