Lewis Hamilton: Staying in F1 to beat Max Verstappen matters 'less than you think'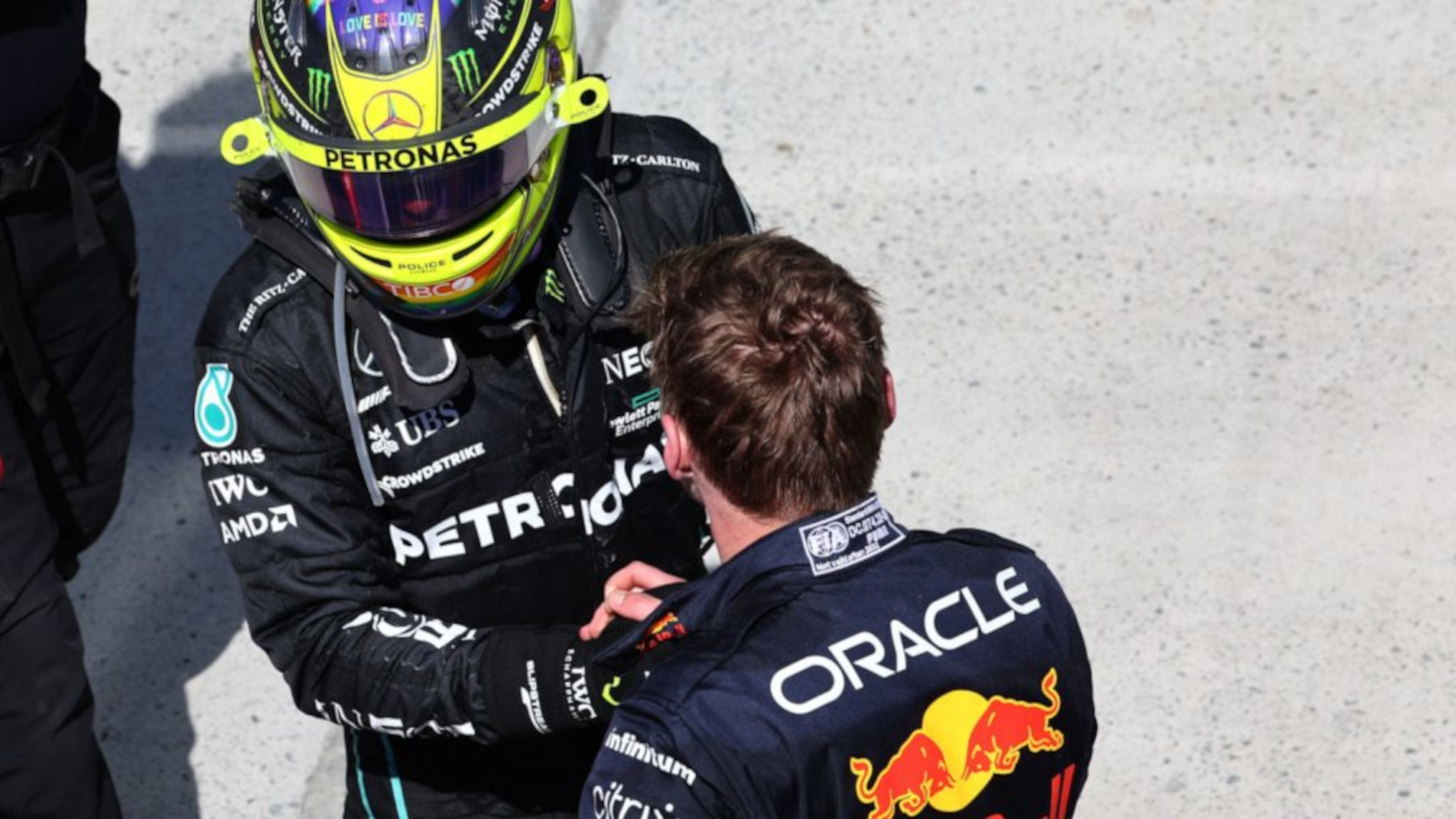 Lewis Hamilton has clarified dethroning Max Verstappen is not the main driving force behind him wanting to stay in Formula 1.
At the age of 37, Hamilton is only beaten by Fernando Alonso for years on the current F1 grid and having gone from rumours he might quit the sport late last year, he is now contemplating how long he has left.
He recently said he has "another five years" in him, which would take him to the age of 42, one year older than Alonso currently is, and other than this season which has largely been due to the car, his performances have not declined as he has grown older.
The mass hysteria surrounding Hamilton's potential retirement, which began last year and continued into 2022 before finally being put to bed when the seven-time former World Champion turned up for work at Mercedes' Brackley base, started when his boss Toto Wolff said both he and Hamilton were "disillusioned" with the sport following the Abu Dhabi finale.
With Hamilton the one to feel the most aggrieved by Michael Masi's decision, it was Verstappen who gained the most even if it was through no fault of his own.
The Dutchman looks set to win another World Championship even as early as the Japanese Grand Prix weekend, but Hamilton has denied beating Verstappen is the fuel that is keeping him going.
So proud of this work. Thank you to the students and teachers for having me. #WorldTeachersDay https://t.co/0DX8pyh2uN

— Lewis Hamilton (@LewisHamilton) October 5, 2022
"Less than you'd think," Hamilton told Channel 4 when asked if dethroning Verstappen was his main motivator for staying in F1. "I think it's more just where I am in life.
"I've got great things happening outside, I've got a lot of freedom to be able to do things, I'm building things outside of the sport with my foundation I've just started and it will take a lot of work.
"There's a lot of work that still needs to be done in this sport and I can't retire now because I'm only just embarking in helping shift and create a more open and inclusive environment here in this sport, and I've got to stay to help that continue.
"Also, I feel healthier than I've ever been, just because of what I eat and how I prepare myself, and I love racing. I've been doing it since as long as I can remember, since I was five years old and that won't go away.
"If I'm still fit and able to focus, why would I stop? And I can still do the other things I want to do at the same time as well."
It is time for F1 to follow Lewis Hamilton's lead and move on from Abu Dhabi
Abu Dhabi. Those two words have become synonymous with one single moment. A moment that changed the fortunes of two men dramatically and sent proverbial ripples through the F1 pond.
It has been almost a year since those dramatic events unfolded but it still remains as hotly contested as it was the day after the race.
It has become a very polarising issue, fans being forced to side with either Hamilton or Verstappen, but the reality is the drivers have moved on.
Sure, Hamilton's emotions would have been tough to deal with in the immediate aftermath but as soon as the 2022 season began, he was focused on the task at hand.
Verstappen too has put the issue behind him. As far as he is concerned, he is the reigning World Champion and has been driving like one.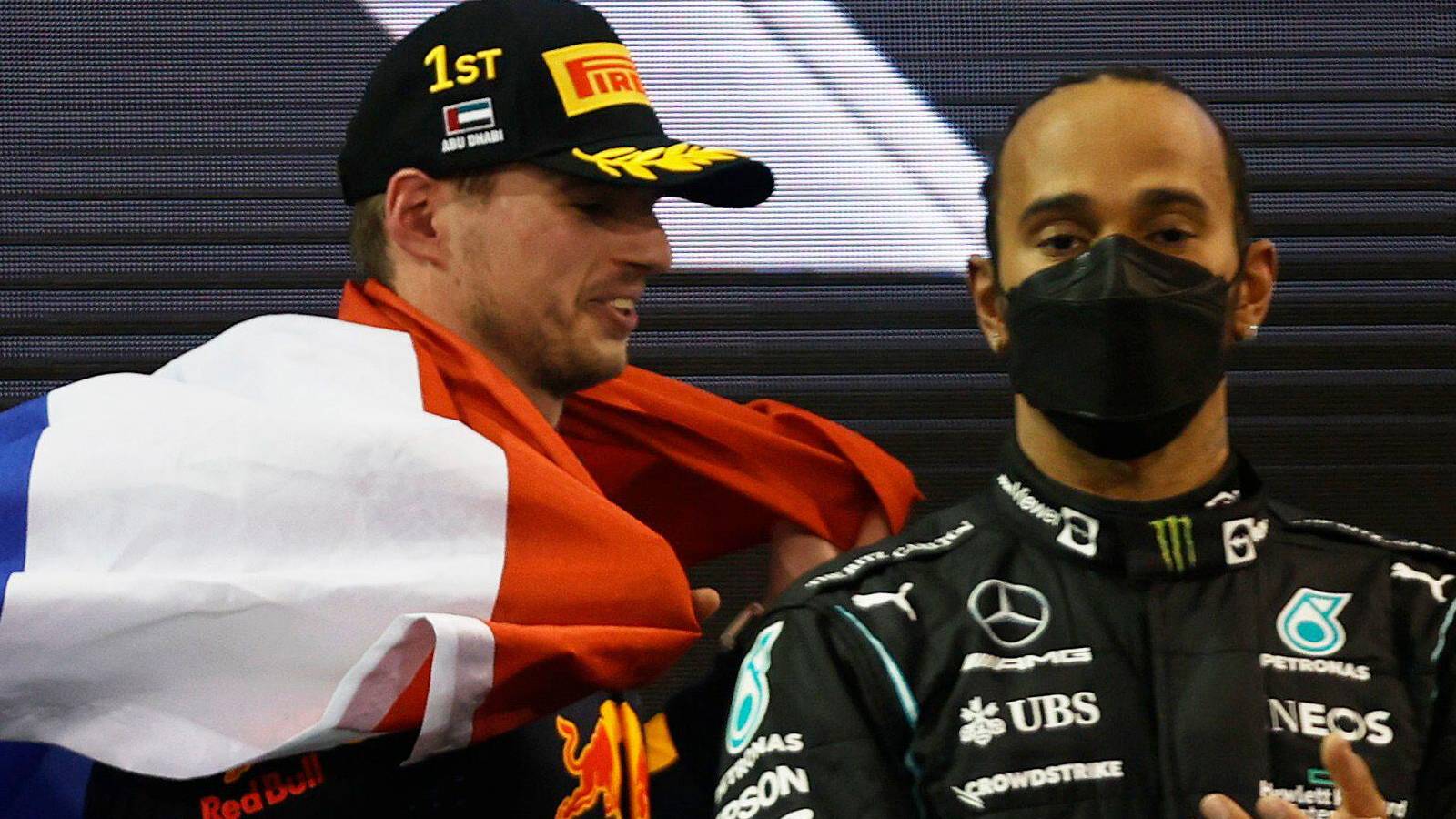 Hamilton has even seen the funny side and when the Italian Grand Prix finished behind a Safety Car, he could not resist a jibe at the one time the sport did not follow its own rules.
The 2022 season has been far less incident-packed and while it has not produced the same levels of excitement, it has allowed for a cooling of the temperature.
The 2021 season was thrilling but for every thrill, a darker side of the sport began to emerge – the booing of drivers when they are on the podium or have just had a crash, the burning of shirts of rival drivers and the openly hostile exchanges often seen on social media.
Sport breeds very passionate fans but sometimes that passion can run too hot. There is a fine line between what is acceptable and what is not and events like Abu Dhabi only served to push people over that line.
So perhaps, almost a year and a whole season later, it is time to move on. Consign Abu Dhabi to the history books and to the same place 'Crashgate' and 'Spygate' reside. The sport would be better for it.
Read more: Lewis Hamilton questions Red Bull's 'four upgrades' after Silverstone 2021 race