Lewis Hamilton provides F1 future update as Mercedes contract winds down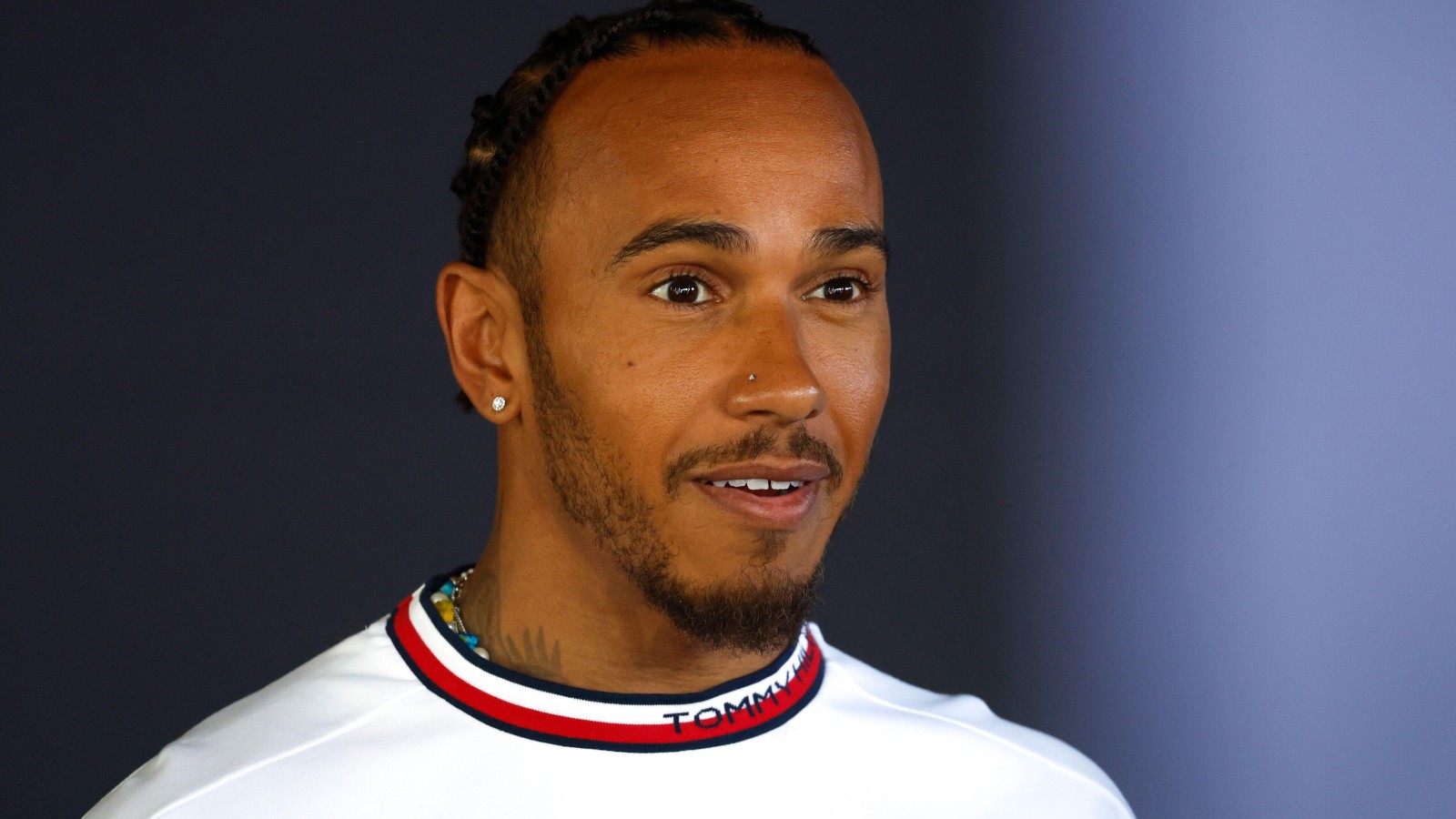 Lewis Hamilton has given a clear update on his future by confirming that it is Mercedes or nothing for him now in Formula 1.
The seven-time World Champion has won six of those titles with the Mercedes team which, between 2014-21, went on an unprecedented streak of dominance in the series with eight consecutive Constructors' titles and seven Drivers' crowns.
The times are a little tougher these days though, with F1 2023 representing the second season in a row where Mercedes are seemingly adrift of the title picture.
Additional reporting by Michael Lamonato
And with Hamilton having made it clear that a record eighth World Championship is his aim, as his current Mercedes deal ticks towards its conclusion at the end of the season, it has led to a great deal of speculation about his future in Formula 1 and with Mercedes.
But, Hamilton has shut the door on any prospect of him joining a rival team in search of that eighth title, saying as long as he feels he can contribute to driving the team forwards, then Mercedes will be his home.
And when he does not believe he can do that anymore, that is when Hamilton will step aside for a younger F1 driver to take over, but he warned that time is not on the horizon.
Asked by reporters including PlanetF1.com ahead of the Australian GP how he is feeling about his future, Hamilton replied: "Continue to feel very much at home as a family. I see myself being in Mercedes until my last day to be honest.
"If you look at the legends like Sir Stirling Moss, he was with Mercedes until the end of days [sic], so that's been the dream for me to one day have that, or I have that, so just continue on with them.
"Continue to build with the brand, I've got some amazing allies within the team, we've got great relationships here.
PlanetF1.com recommends
Revealed: Why the W14 is not suited to Lewis Hamilton's strengths
George Russell hits back at Lewis Hamilton after Jeddah good luck claim
Michael Masi spotted back in F1 paddock after starting new role
"I think for me personally just as long as I can continue to help the team, as long as I can continue to help drive the team forwards and really contribute then that's why I want to stay.
"If there's ever going to be a point where I feel like I'm not able to do that, it's time for a youngster to come in and take my seat. But I'm still feeling pretty young and in pretty decent shape."
Having started the F1 2023 season with a pair of P5 finishes, Hamilton will be hoping for a stronger result at the Australian Grand Prix, where Mercedes have set their sights on aiming for a podium finish.
Hamilton is in fact the only multi-time winner at Albert Park on the current grid, triumphant here in 2008 as part of his first title-winning campaign, and in 2015 with Mercedes.