Details emerge of Hamilton role in Hollywood F1 movie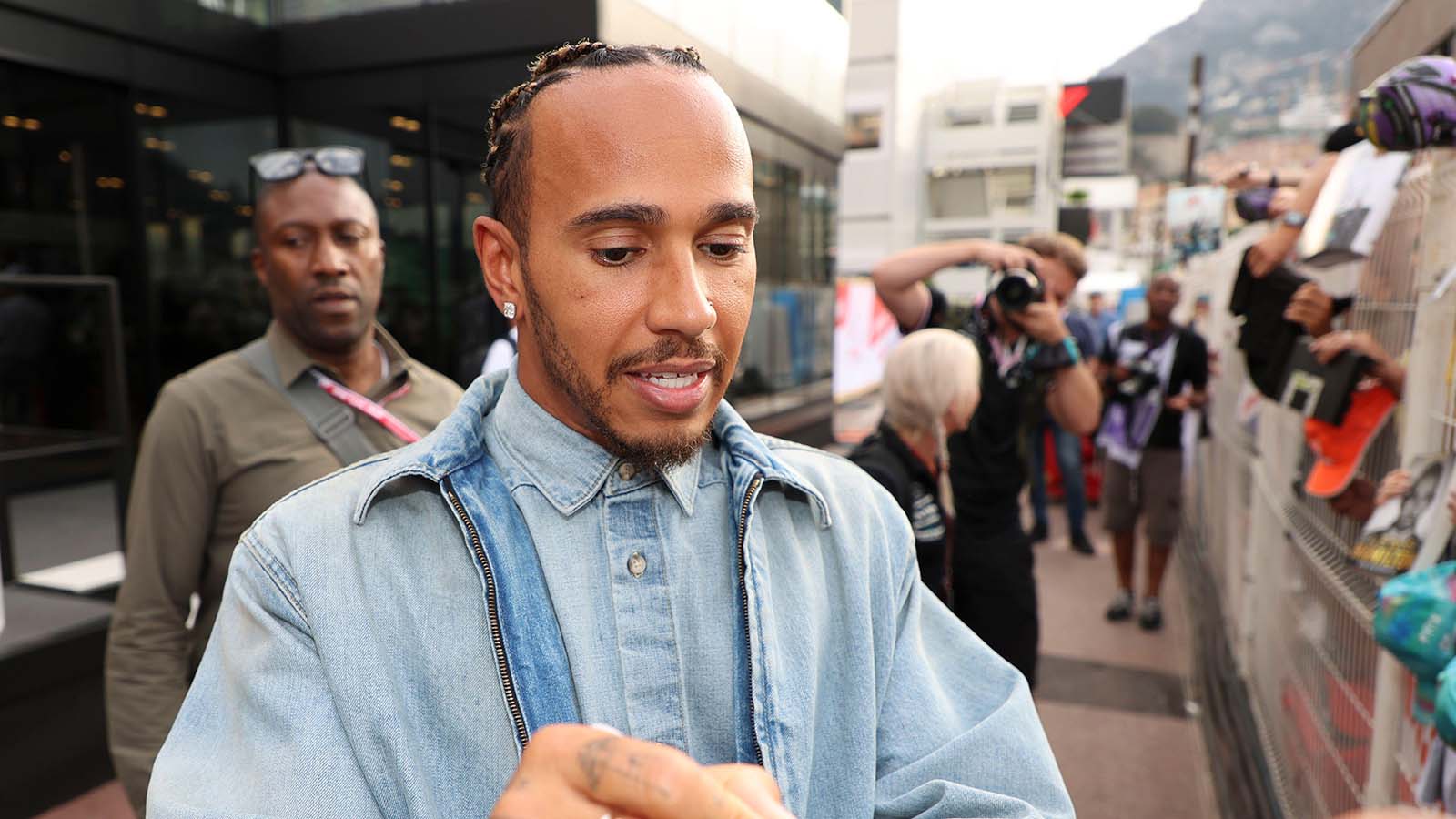 Apple Original Films have secured the rights for the racing-themed film starring Brad Pitt, while Lewis Hamilton will be a producer.
As previously reported on PlanetF1 in January, the movie will cast Pitt as a racer who returns from retirement to mentor a youngster and "take his final stab at glory on the track as the younger driver's team-mate".
It was rumoured Hamilton would have an involvement in the film, which is still to be named, and reports now state he will be a producer.
Joseph Kosinski, who directed Top Gun: Maverick, will be the director of the film, with Ehren Kruger the scriptwriter.
Alongside Hamilton as film producers will be Jerry Bruckheimer and Plan B Entertainment, the latter owned by Pitt.
The executive producer will be Penni Thow, who has links already with Hamilton having been brought in by the seven-time former World Champion to work on his Project 44 organisation.
Kosinski and Jerry Bruckheimer Films' Chad Oman will be additional producers.
The budget for the film is reported to be up to $140million – the same as for a Formula 1 team under the 2022 cost cap.
Formula 1 rights-holder Liberty Media are not believed to be involved in the new project, which may be attempting to jump on the 'Drive to Survive' bandwagon that has picked up pace in America over the last few years.
As for Hamilton's business on the track, the 2022 Formula 1 season is not yet progressing in the way he would have hoped.
Heading into the season with aspirations of a record eighth title, a P3 finish at the season-opening Bahrain Grand Prix remains his best result after seven rounds, Hamilton already 75 points adrift of Max Verstappen at the top of the Drivers' Championship.
Verstappen was the driver who denied Hamilton that eighth Drivers' Championship in Abu Dhabi on the last lap of the final race of 2021.
Mercedes unlikely to be 'transformed' in Baku
While Mercedes driver George Russell feels they'll be able to have a better weekend than the one in Monaco, it still may not be enough to challenge for the win.