'Hamilton is afraid of only Verstappen'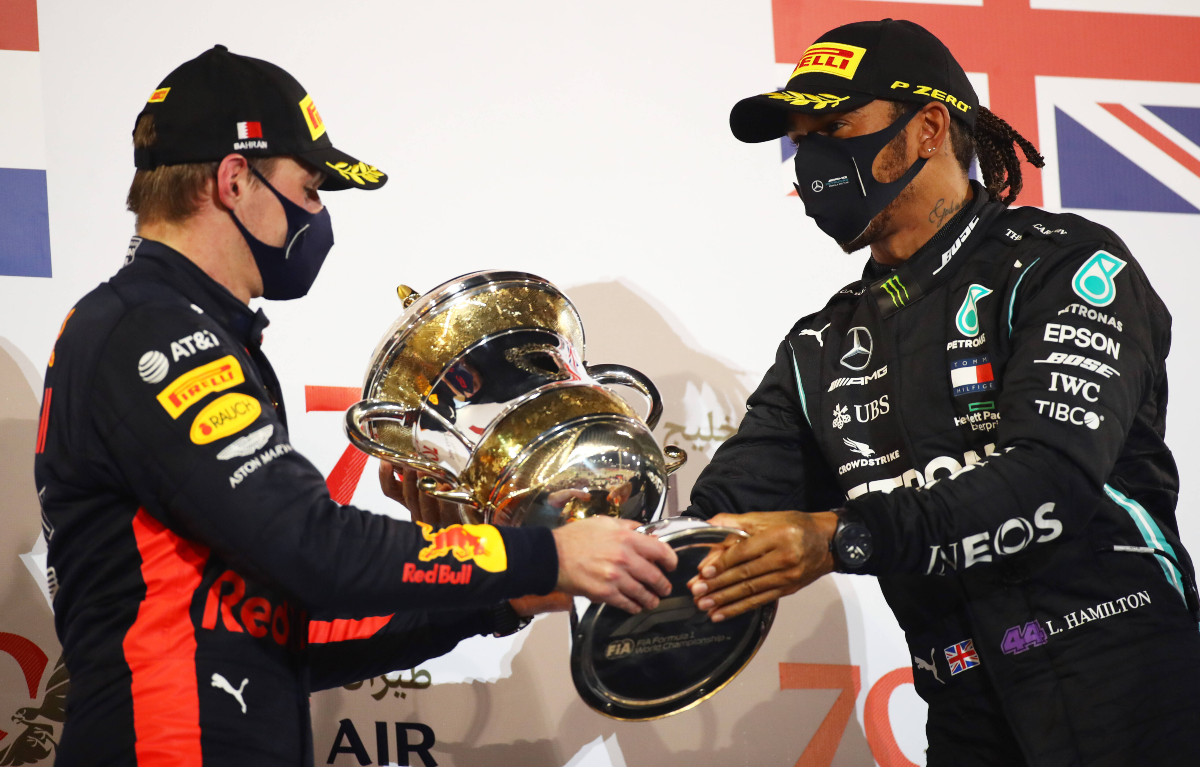 Dutch racer Tom Coronel is not surprised to hear of the team-mate veto clause which Sir Lewis Hamilton is reportedly chasing.
The Briton is reportedly moving closer to signing a new contract with Mercedes after his old terms expired at the end of the 2020 campaign.
As a seven-time World Champion with the most race wins to his name in Formula 1 history, Hamilton is likely to only stretch those records further with the dominant Mercedes outfit in 2021 if he signs on the dotted line. A record eighth title is the ultimate goal.
2020 showed that in its current state Formula 1 has limited options when it comes to a true challenger to Hamilton, but perhaps there is one.
Max Verstappen made himself a nuisance throughout the previous campaign, taking two race wins and a further nine podiums. Finishing P3 in the Drivers' Championship, he ended the season only nine points adrift of Hamilton's team-mate Valtteri Bottas who is yet to come close to the level of success Hamilton has found with Mercedes.
And recent reports have suggested Hamilton is pursuing a clause in his new Mercedes contract which would allow him to have a say on his team-mate from 2022 and beyond.
Mercedes team boss Toto Wolff has always remained open to bringing Verstappen into the team, and Coronel believes the clause would be used by Hamilton to protect himself from the Dutchman whom he says is the only driver Hamilton fears.
"Lewis is only afraid of Verstappen. That's the only driver who scares him. Max is the only one who can dethrone him and Lewis is all too aware of that," Coronel told RacingNews365.
"He knows it won't be [Daniel] Ricciardo or Bottas who are going to hurt him. Max and Lewis are by far the best drivers in F1 at the moment, so I understand 100% that he wants a veto.
"Mercedes are still very interested in Verstappen, they don't make a secret of that. We know there is regular contact.
"What we also know is what Lewis wants. He wants a Bottas next to him and not Max. He's looking for a driver who's just a little less good, which doesn't bother him. Of course, Lewis is not waiting to be dethroned by another Mercedes driver.
"Max is in Lewis' head and that's dangerous for a driver. Now he has the advantage of the best car, but within one team you don't. Lewis knows he will be defeated by Max, that he will eventually dethrone him."
Practicing the Trophy lift 🏆 #Season2021 pic.twitter.com/UXu4bQUPWk

— Max Verstappen (@Max33Verstappen) January 28, 2021
Get your hands on a limited edition Lewis Hamilton cap via the official Formula 1 store!
Coronel believes his compatriot Verstappen is at the same level as Hamilton but "15 years younger", making him the perfect long-term option for Mercedes.
"Max is worth as much as Lewis. He's the same level, only nearly 15 years younger," he continued.
"He is the man of the future, the champion of the future who still has a long period ahead of him in F1. Lewis, on the other hand, knows he has only been at the highest level for a few years.
"This makes Verstappen a more interesting, forward-looking option for the teams and that includes Mercedes.
"Max vs Lewis, it will be equally exciting for both drivers. Max will certainly not destroy Lewis, but he can beat him. He is young, fresh and completely focused.
"In addition, he has an unprecedented drive and the extreme will to win. Max has everything to win and is not yet a champion – he will be in time."
Follow us on Twitter @Planet_F1, like our Facebook page and join us on Instagram!