'You could just see that Hamilton was fed up'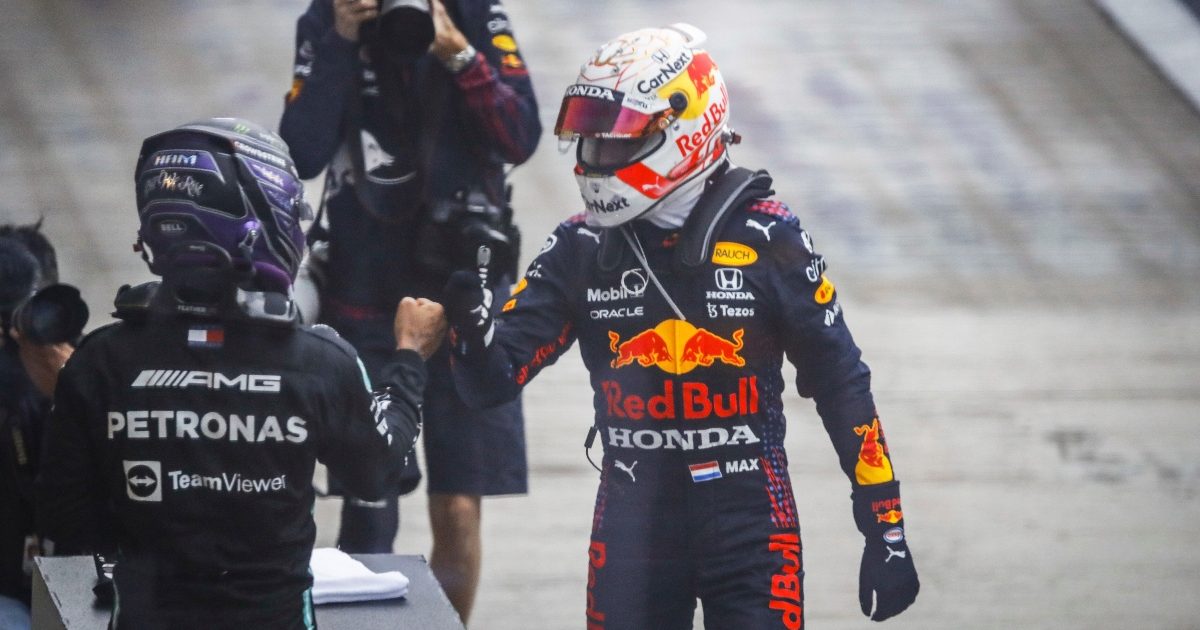 Lewis Hamilton needed to finish way ahead of Max Verstappen in Sochi for his title hopes and was fed up he did not, says Jeroen Bleekemolen.
The Briton looked set to take a big lead in the Drivers' Championship at the Russian Grand Prix with Verstappen starting from the back after taking an engine penalty.
That still looked the case in the closing stages of the race with the pair running in P2 and P7, but that changed when the rain started to fall.
While it led to Hamilton winning, the late chaos also bumped the Dutchman up to P2, which meant the Mercedes man gained only seven points on his rival rather than the 14 he would have if not for the change of conditions.
Bleekemolen says the seven-time World Champion looked fed up about this, and that Verstappen is now the big title favourite as a result.
"You could just see Hamilton was fed up because he had really hoped to take a big lead," the Dutch racing driver told the Dutch branch of Motorsport.com.
"I also think he needs it to become world champion because Max is so good. He is going so fast this year. I really think he is the favourite for the title.
"For Hamilton though, this was an opportunity to at least take a 10, 15-point lead for a while and there isn't one now."
I didn't expect to be able to finish 2nd after starting last, I'm super happy 💪 Our race was tough, but the call to switch to intermediates was crucial and worked out perfectly 👌 #KeepPushing #RussianGP 🇷🇺 pic.twitter.com/FP8b4zWHd7

— Max Verstappen (@Max33Verstappen) September 26, 2021
Check out all the latest Lewis Hamilton merchandise on the official Formula 1 store
Hamilton's team-mate, Valtteri Bottas, also started from the back after changing his engine in Russia, and Red Bull expect the 36-year-old to have to do the same before the end of the year.
This is another reason why Bleekemolen expects his compatriot to prevail.
"In theory, Verstappen is done now and doesn't need to take any more penalties," he added.
"There might be a chance Hamilton has one more, there might not, but Mercedes are keeping quiet of course.
"In any case, Verstappen is on the better side there now too."
In fact, he thinks that, had the Red Bull driver had better luck, he would already have a big lead and has been the stronger driver.
"If you look at the season realistically, Verstappen has had some bad luck… he really should have been way ahead," he stated.
"He has just been stronger and they are still driving the same cars, so I really think he has the biggest chance now."
PlanetF1 verdict
Mercedes win but concerning signs at Sochi
While Mercedes continued their dominance at Sochi, it was far from a convincing performance.