Hamilton heartbreak reminded Massa of 2008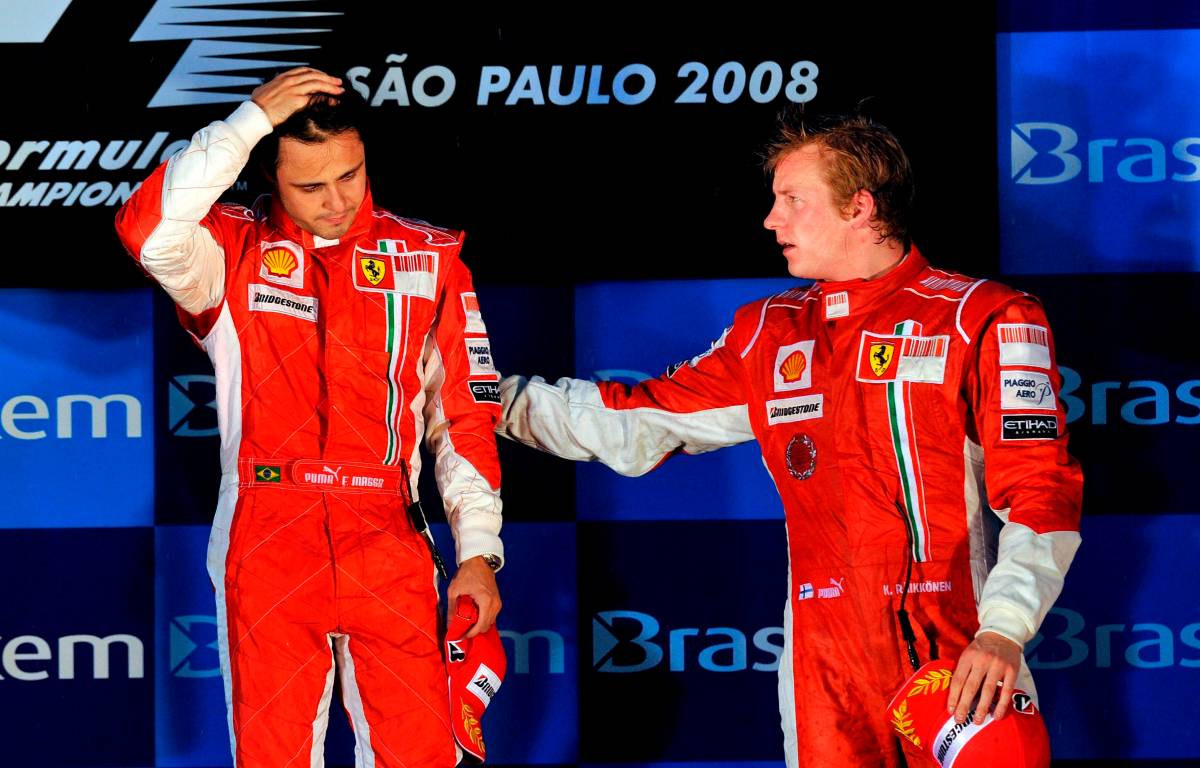 Felipe Massa says Lewis Hamilton now knows how he felt in 2008 at having a World Championship snatched away on the final lap.
The irony, of course, was that Hamilton inflicted that blow on the Brazilian, for whom it was the one shot at title glory he had during his F1 career.
For a matter of seconds after winning his home grand prix 13 years ago, Massa thought he was becoming the champion as Hamilton found himself down in sixth position when fifth was required to take the crown.
But rain was falling progressively heavier at Interlagos and in a last-gasp twist, Timo Glock, who had stayed out on dry tyres in his Toyota, slowed down and was passed by Hamilton as the Briton seized the first of his seven Drivers' championships.
Hamilton suffered Abu Dhabi anguish in 2016 against his Mercedes team-mate Nico Rosberg, but nothing on the scale of what occurred at Yas Marina in the climax to a pulsating 2021 campaign.
In control of the race from lights out, the 36-year-old was comfortably clear until a late Safety Car period turned the grand prix on its head and gave Max Verstappen the chance to pass Hamilton for the victory and the title when one final racing lap was given the go-ahead.
If anyone knew the emotions Hamilton was experiencing afterwards, it was Massa.
"I can imagine how he feels," the 40-year-old, who drove in Formula 1 for Sauber, Ferrari and Williams, told the Dutch edition of Motorsport.com.
"Of course it's very similar to what I went through in 2008. I think this is what Hamilton is going through at the moment."
Nevertheless, Massa does not have a problem with Verstappen being crowned champion based on his performances throughout the campaign.
"He has had a great year," said the 11-time F1 race winner, six of whose victories came in that tumultuous 2008 season – after which he did not triumph again.
"You can say what you like about it, but he (Verstappen) is the one with the most wins this season.
"On the last lap he saw his chance and went for it. Not bad timing."
The one reservation Massa did have with Verstappen was his driving at the previous round in Saudi Arabia, where the stewards had to intervene three times for incidents where the Red Bull driver had compromised Hamilton.
"Otherwise he fought like he is and that is aggressive," said Massa. "He deserves the championship."
Hamilton heartbreak reminder of 2008
Felipe Massa claims that Lewis Hamilton know nows what 2008 felt like.