Lewis Hamilton: 'It's nice to know how Fernando Alonso feels about me'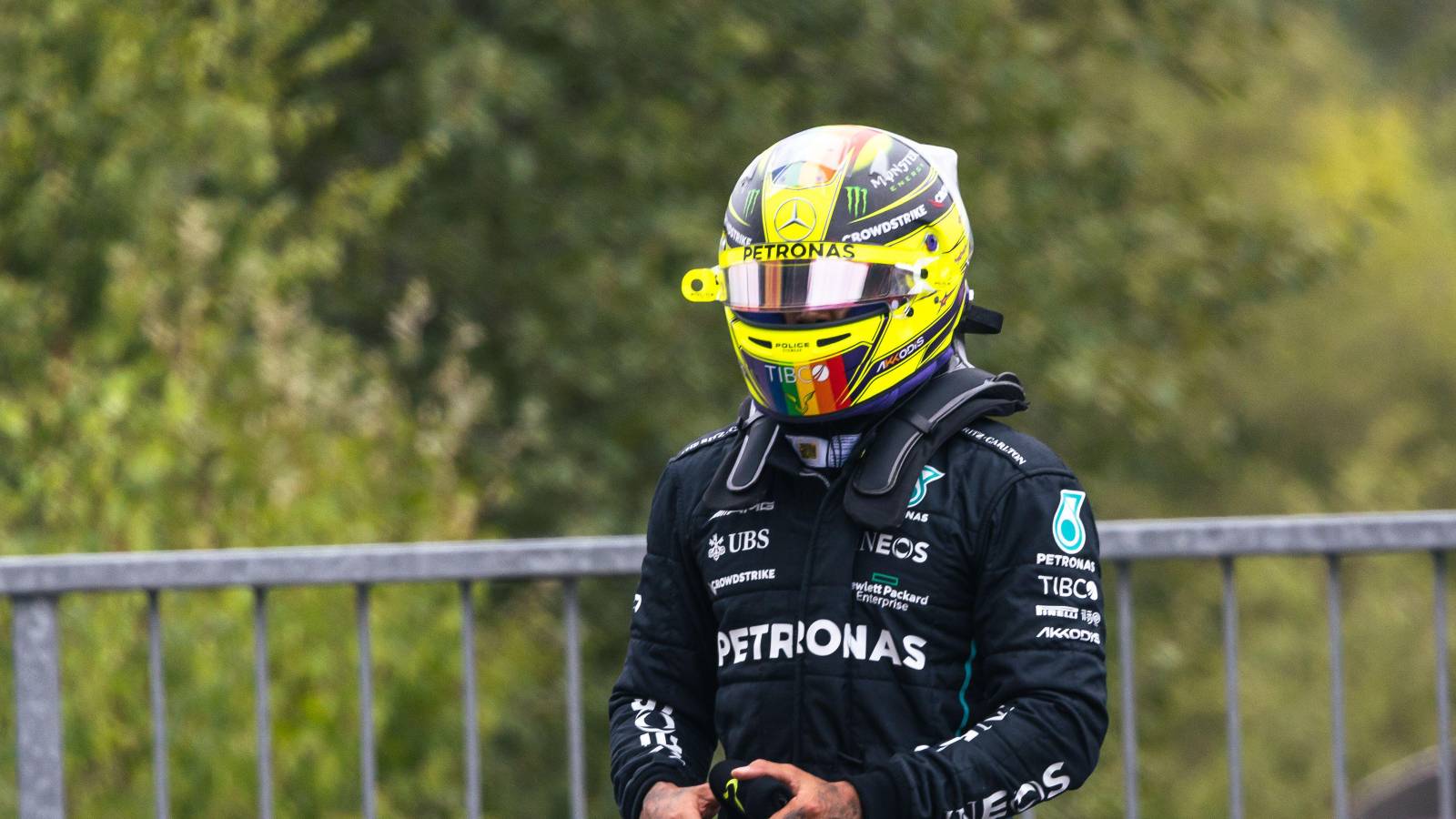 Lewis Hamilton has scrapped his plan to talk it out with Fernando Alonso after the Spaniard's comments on their Spa crash.
The former team-mates found themselves sharing the second row of the grid for the Belgian Grand Prix, Alonso launching from P3 in his Alpine and Hamilton from P4 in the Mercedes.
But the duo would collide on the opening lap, spelling curtains for Hamilton's Belgian GP.
Hamilton attempted to go around the outside of Alonso at Les Combes, but he and the W13 would be lifted off the ground as he hit Alonso's Alpine, the damage quickly forcing him to retire.
Hamilton did not hesitate to accept responsibility for the collision, Alonso also very much blaming the Brit, though his comments over team radio went beyond just venting over the crash.
"What an idiot closing the door from the outside," Alonso fumed over the radio. "I mean, we had a mega start but this guy only knows how to drive and start in first."
Initially Hamilton was not drawn into commenting on Alonso's words, though speaking to Motorsport.com, the seven-time World Champion would offer a response, saying, with a smile, that it is nice that Alonso shared his true opinion of him.
"I don't really have a response to it," Hamilton began. "I know how things feel in the heat of the moment, but it's nice to know how he feels about me.
"It's better that it's out in the open how he feels. And like I said, it wasn't intentional, and I take responsibility for it. That's what adults do."
Hamilton said that he would have spoken with Alonso about what happened, though after hearing his comments, he has now changed his mind.
The Brit instead expressed his gratitude to have escaped from the incident unharmed.
Asked if he was going to talk to Alonso, Hamilton replied: "No. I would have until I heard what he said.
"I remember looking at the ground, it was definitely high up. I'm grateful to be still alive and in shape.
"I could hear something's broken in the gearbox. Coming down I would have broken so much in the back end, so I was told to stop.
"But obviously in that moment, you're hopeful you can keep going."
Alonso was able to carry on after the collision and recorded a P5 finish, while for Hamilton, his woes were not quite over.
The stewards were also unhappy with Hamilton after he refused to visit the medical centre as requested, earning him a warning.