Brundle suspects there is still 'needle' between Hamilton and Alonso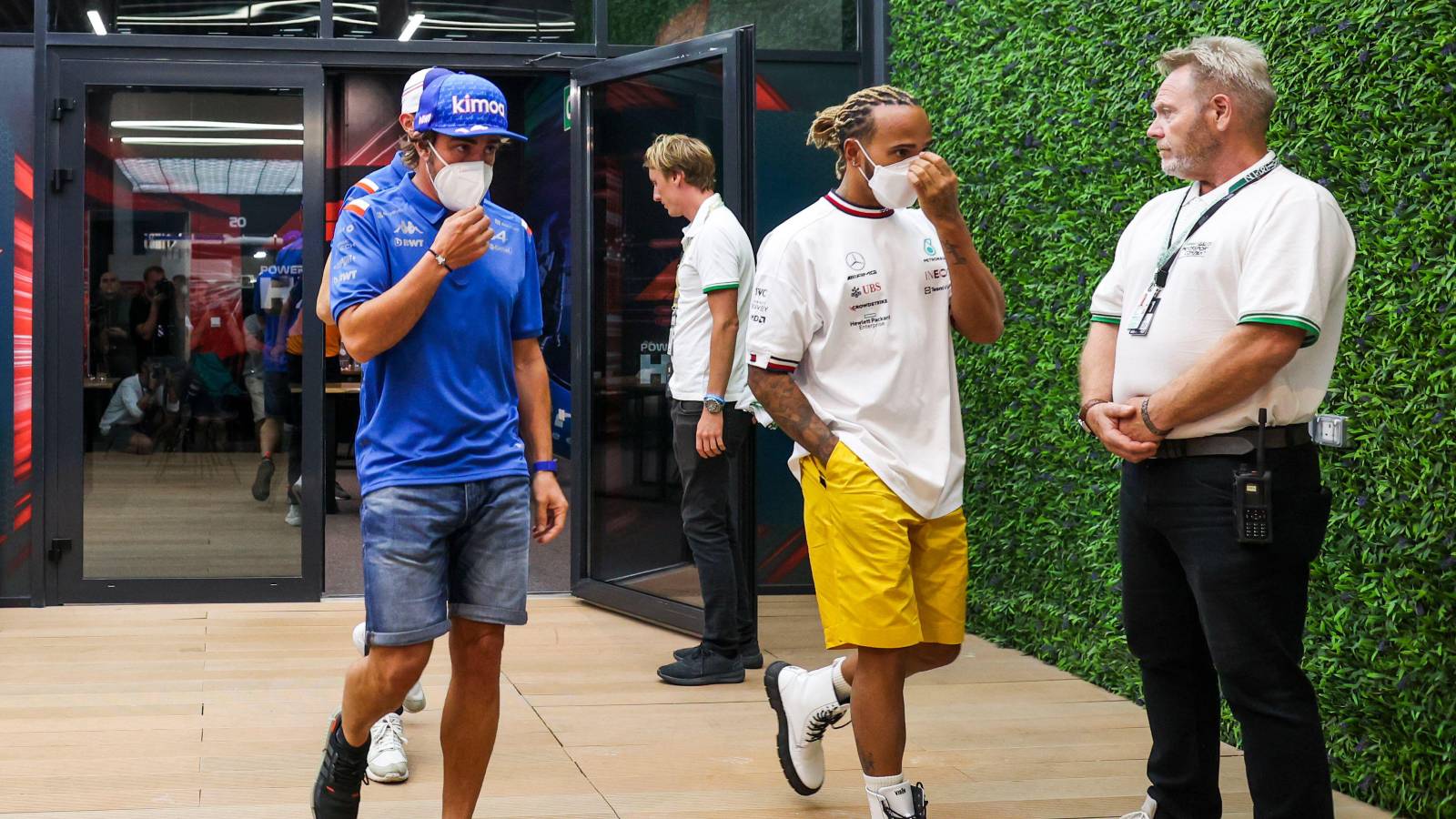 F1 pundit Martin Brundle felt the Monaco GP showed that ex-team-mates Fernando Alonso and Lewis Hamilton still harbour some tension.
Hamilton found himself running behind Alonso in his final stint at the Monaco Grand Prix, Hamilton growing increasingly frustrated with Alonso's pace in P7 as Lando Norris ahead rapidly pulled away.
Toto Wolff, Hamilton's Mercedes boss, also got in on the act, claiming that Alonso was driving at 'Formula 2' pace.
Alonso would bite back amid the criticism, expressing frustration that his team-mate Esteban Ocon was stuck behind Hamilton once Alonso began to push, at which point Hamilton did not do the same.
Ocon had picked up a five-second penalty after colliding with Hamilton earlier in the race, so with the additional time applied, he dropped out of the points from P9 to P12.
The Alonso-Hamilton rivalry dates back to their days as McLaren team-mates in 2007, Brundle suspecting some "needle" still exists from that season.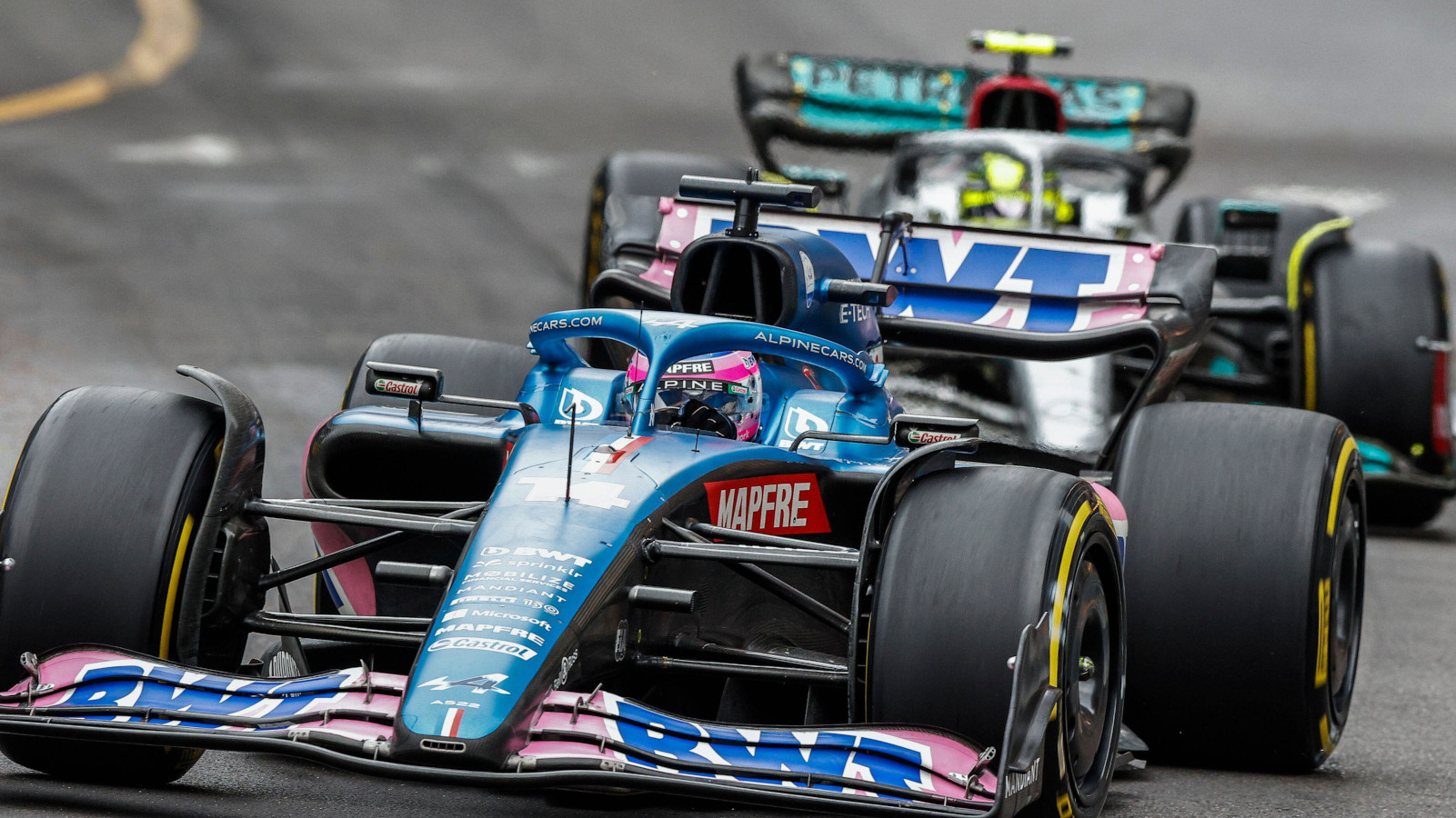 "[Lando] Norris had that luxury of an extra stop because behind him Fernando Alonso went into a steady, but necessary for him, tyre preservation mode with the rest of the field queued up behind him, starting with a very frustrated Lewis Hamilton," Brundle wrote in his Sky Sports F1 column.
"'That's not my problem' said Fernando, and you can't help but sense there's still needle between them after their McLaren season as team-mates back in 2007.
"Fernando then bizarrely took off for a while and did the third fastest lap of the race to retain 7th place."
There were no such frustrations or struggles for Hamilton's Mercedes team-mate George Russell, who after jumping fellow Brit Norris through the pits, raced on to record a P5 finish.
"George Russell put in yet another fine drive for Mercedes to take 5th," Brundle commented.
"He ended up just two-tenths ahead of McLaren's Lando Norris who also achieved fastest lap on his fresh medium tyres, fitted on Lap 51 of what became a shortened and timed-out 64 lap race (instead of the scheduled 78) in a curious elapsed time of one hour and fifty six and a half minutes of racing."
Russell then took his tally for the season to 84 points, putting him 34 clear of Hamilton.
Alonso meanwhile moved onto 10 for the season ahead of the next round in Baku.
Torquing Point: A bump in the road for Mercedes' recovery - Monaco GP Conclusion
After the positives shown at the Spanish Grand Prix just one weekend earlier, Mercedes looked to take a step back with both Lewis Hamilton and George Russell expressing their displeasure throughout the Monaco Grand Prix weekend.