Lewis Hamilton continues Fernando Alonso spat with signed cap post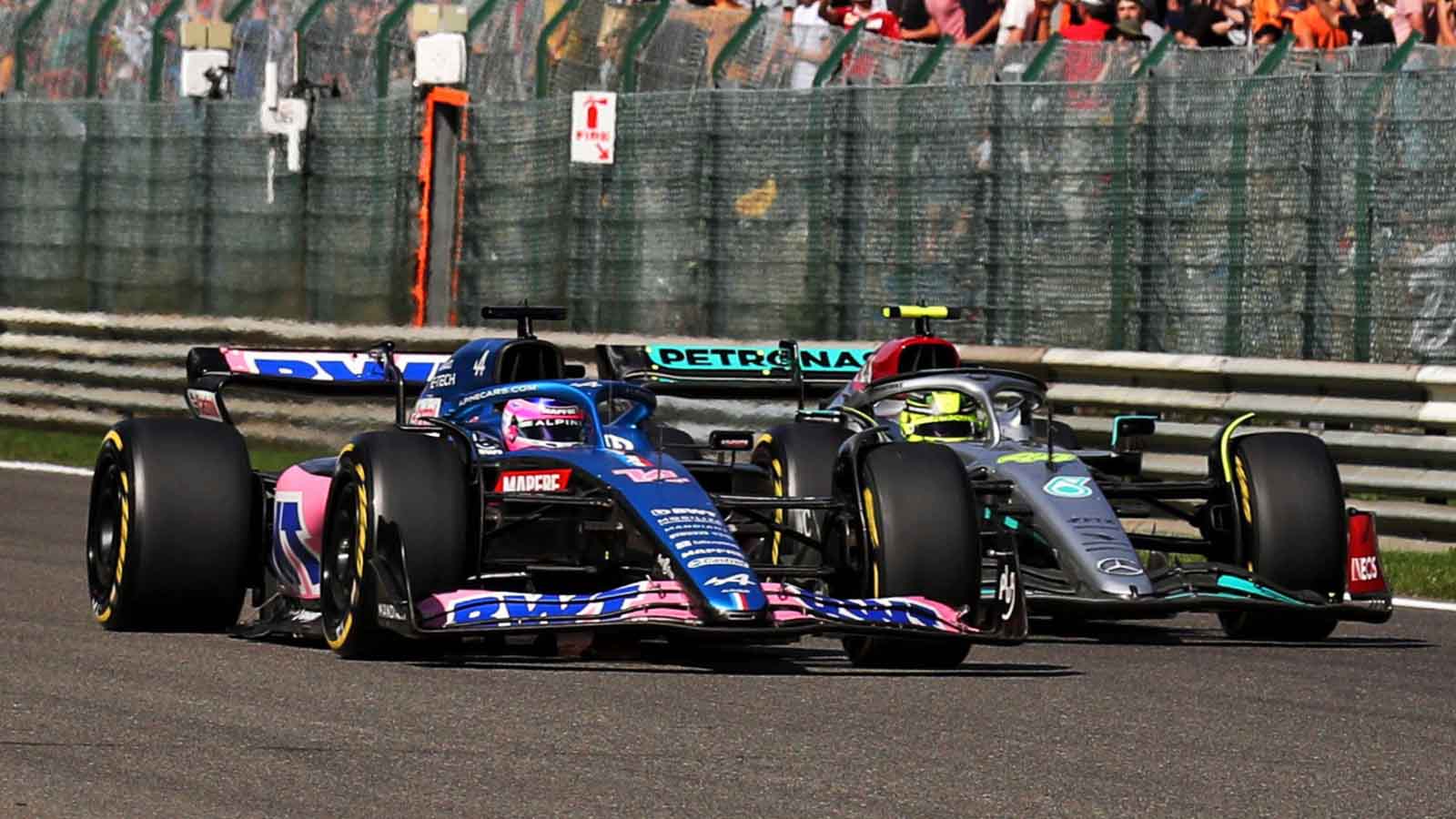 Lewis Hamilton has some signed merchandise for Fernando Alonso as the fallout from their Spa collision continues.
Hamilton spent his rookie season alongside Alonso at McLaren back in 2007, a partnership which had its fair share of tension.
And as the Belgian Grand Prix showed, even in 2022 there remains some needle between the now veterans of the grid.
Alonso and Hamilton found themselves sharing the second row for the start in Belgium, Alonso in P3 and Hamilton P4, but the former team-mates would collide on the opening lap at Les Combes as Hamilton tried to go around the outside of the Alpine driver.
Hamilton accepted full responsibility for the collision, though it was Alonso's comments over the radio, even if they were spoken in the heat of the moment, which stirred up the friction between this pair once more.
"What an idiot closing the door from the outside," Alonso vented over team radio after the clash with Hamilton. "I mean, we had a mega start but this guy only knows how to drive and start in first."
Hamilton went on to reveal that he was going to talk it out with Alonso, but after seeing those comments, he thought better of it, instead saying, with a smile, that he was glad that Alonso had revealed how he really feels about him.
With Formula 1 in the midst of a triple-header, focus quickly must shift away from Spa and onto the upcoming Dutch Grand Prix, but Hamilton had one last trick up his sleeve for Alonso before that.
In a seemingly innocuous Instagram post reflecting on the Belgian GP weekend, Hamilton wrote: "Even though the weekend didn't go the way we wanted, after an amazing break it was so good to be back at work.
"I love my job, my team, and I loved the energy at Spa. Thank you to the team for all the hard work and thank you to the fans that came out to show love, I appreciate you."
But, this post was accompanied by a group of pictures and skipping to the last one would reveal a signed Mercedes cap, with a 'To Fernando' sticker on it.
A light-hearted end to their quarrel? Only time will tell.