Lewis Hamilton told not to make Fernando Alonso-style 'knee-jerk' team swap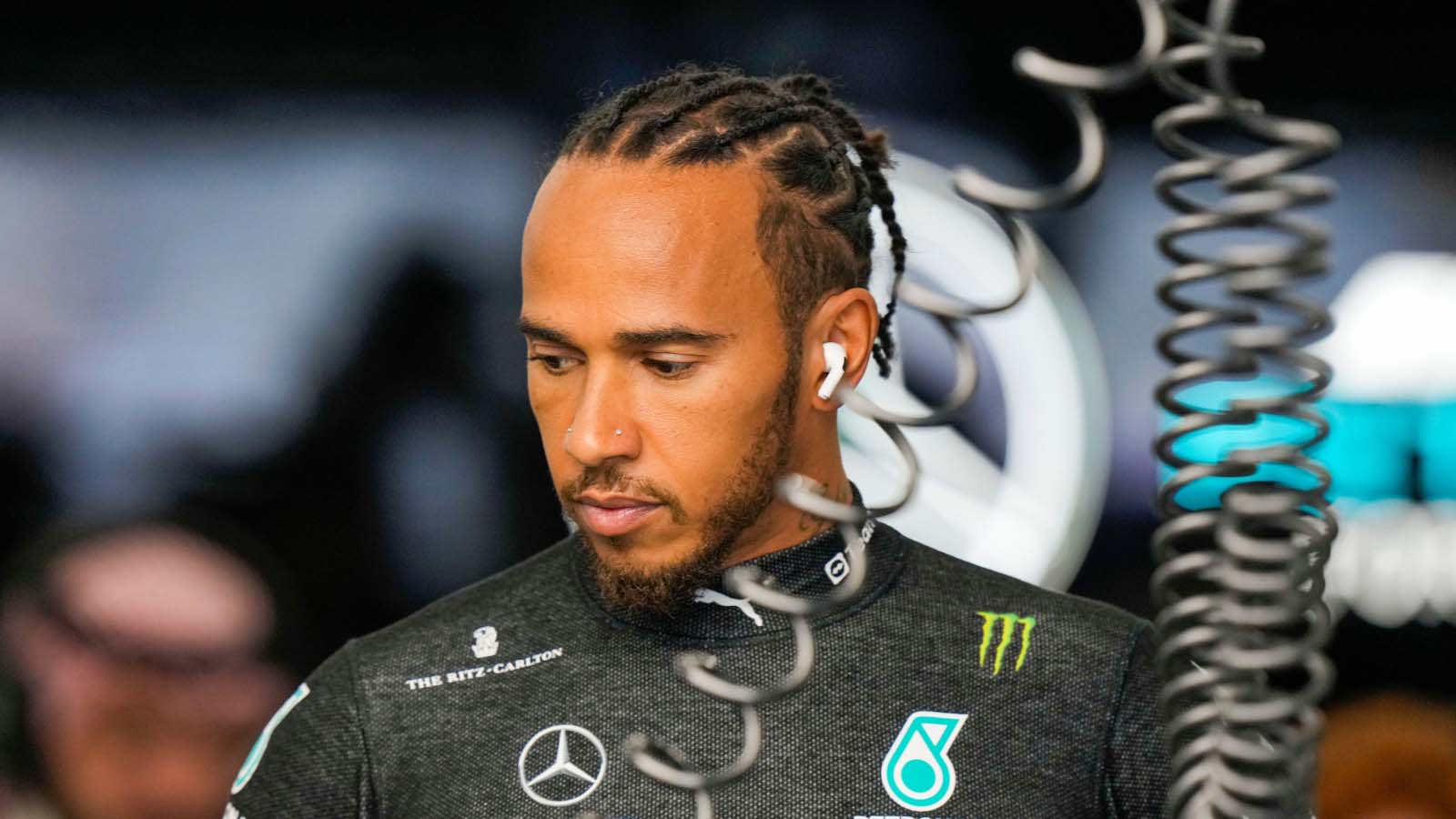 Former F1 driver Anthony Davidson has urged Lewis Hamilton not to make a rash decision over his future with Mercedes.
Hamilton is out of contract with the Mercedes team at the end of F1 2023, and while in the build-up to the season it seemed almost a matter of time before Hamilton signed fresh terms, now the situation is not so clear.
The 2022 campaign was a story of recovery for Mercedes as they battled back from a poor start to the new regulatory era, but rather than taking that next step into F1 2023 and returning to the conversation for wins, the team has instead slipped all the way back to scrapping for a podium spot.
They have not achieved that honour yet two rounds into the campaign, with P4 for George Russell the team's best result so far.
And Mercedes have written off the unique concept for their W14 already, while Hamilton has been critical of the team, as he believes they did not listen to his feedback on last season's issue when creating this new challenger.
Nonetheless, in the opinion of Davidson, Hamilton should not use the frustration over Mercedes' issues as reason to make a "knee-jerk" decision to change teams.
He likened this situation to what Hamilton's former team-mate Fernando Alonso has experienced in the past, the Spaniard's career decisions pre-Aston Martin having been questioned, perhaps the obvious example being when he left Ferrari to re-join McLaren in 2015, which became a hugely underwhelming spell for the team as they reunited with Honda.
"I'd say don't have a knee-jerk reaction like Fernando Alonso in the past, which hasn't worked out well for him until now [with Aston Martin]," Davidson told the Evening Standard.
"Just put faith in the team that they can turn it around."
And to that point, Davidson cannot see a scenario where Hamilton races for a Formula 1 team other than Mercedes now, so reckons it is either a case of Hamilton extends his stay with the team, or walks away from the series entirely.
Hamilton has though this season made it clear that the pursuit of that record eighth World Championship continues to drive him, having in the past played down the significance of that final holy grail of records which he is yet to conquer.
"I'd be very surprised if he joined another team," said Davidson. "He's been with Mercedes since his karting days.
"He'd be getting to that age where he'd be thinking about an exit plan and what to do with the rest of his life. He could be a Mercedes ambassador for all time.
"Put it this way, I'd be more surprised to see him change teams than walk away. But he says it with some conviction that he will carry on until he gets that eighth title.
"The team's given him so much and they won eight Constructors' titles. You'd have to say that, if anyone can turn it around, it'll be Mercedes."
PlanetF1.com recommends
Revealed: Why the W14 is not suited to Lewis Hamilton's strengths
Lewis Hamilton reveals why Angela Cullen left his inner F1 circle
Carlos Sainz's clearest hint yet that Ferrari SF-23 could look like a Red Bull car soon
Lewis Hamilton may need to give Mercedes another year
The Brackley squad were determined to give their zero-pod concept another go in F1 2023, and after only one qualifying session of the new season, team boss Toto Wolff already declared that they had gone in the wrong direction and a new one was needed.
In years gone by the prospect of Mercedes implementing a concept change mid-season was very possible, but now in the cost-cap era, Wolff has already ruled out a chassis change during the current campaign, so the team will be relying on a major line of upgrades to improve their situation in a way similar to last season.
Hamilton's team-mate Russell has teased Imola, the sixth stop on the F1 2023 calendar, as the location where this first major upgrade could arrive, though with Red Bull having made such a dominant start to the campaign, it feels like Hamilton may need to wait until 2024 to give Mercedes a fair chance of proving themselves to him once more.
So, without a rather miraculous change of fortunes, Hamilton probably must look to 2024 as the season where he can win title number eight. Either way, Mercedes still feel like the only viable team where he can achieve that.