Hamilton picks Alonso as his toughest F1 opponent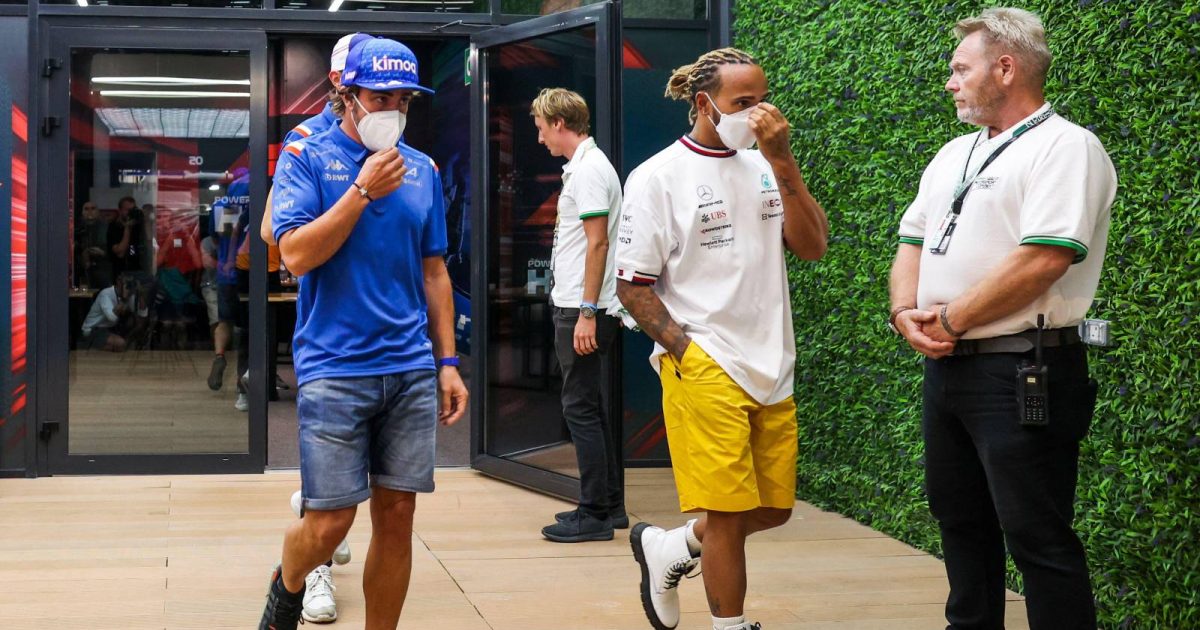 As Lewis Hamilton prepares for his 300th grand prix start, he selected Fernando Alonso as his toughest Formula 1 opponent.
Hamilton made his Formula 1 debut back in 2007, his McLaren team-mate for that season none other than Alonso, who had won the 2005 and 2006 Drivers' Championships with Renault.
The pair, after a few fireworks along the way, would finish that season tied on 109 points, a single point behind Kimi Raikkonen who was crowned 2007 champion.
Hamilton finished runner-up to Alonso by virtue of scoring one more P2 finish than the Spaniard.
Skip forward to the 2022 French Grand Prix and come lights out on Sunday, Hamilton will join Alonso in the 300 club of grand prix starts.
To pick a standalone "strongest competitor" across his time in Formula 1 is "difficult", said Hamilton, but he would settle on Alonso.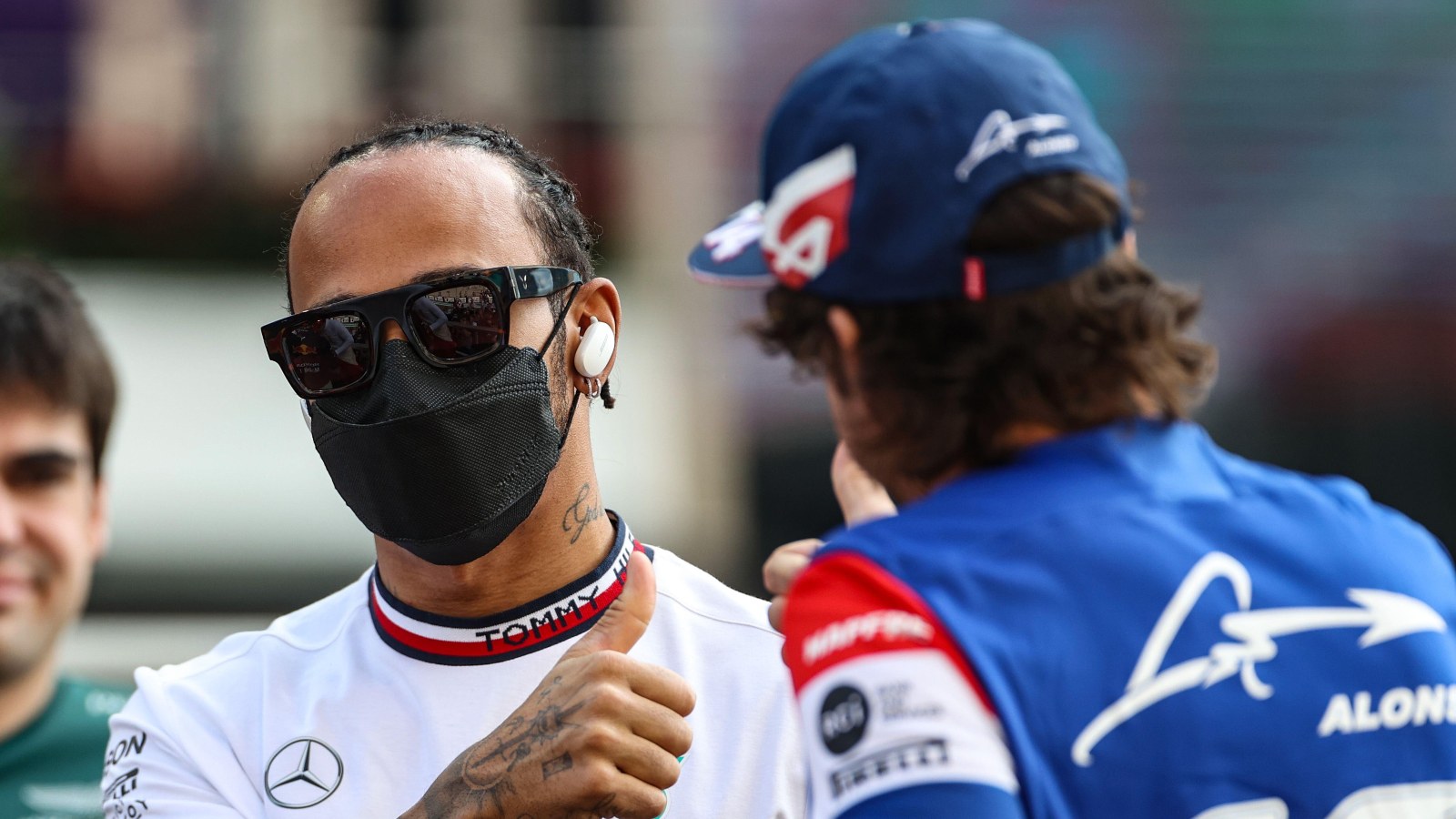 "I think it's difficult to say who has necessarily been the strongest competitor," Hamilton told reporters at Paul Ricard.
"Because every time you're with someone, you're in a different place in your life.
"I remember the task of being alongside Fernando when I was 22. I was so young mentally and, of course, okay in terms of skill, but it's a lot of pressure to go up against a great like Fernando.
"I would say on pure pace, Fernando [is the toughest]. We had some good battles."
Hamilton is contracted to remain in Formula 1 with Mercedes beyond the current season, but Alonso is yet to sign a contract for 2023 with Alpine, or with any team for that matter.
It is Hamilton's hope that Alonso races on though beyond 2022 and that they get to contest further battles.
"I wish we could have more," Hamilton continued. "Hopefully he will continue to race so hopefully we'll have more in the future."
Alonso was keen to praise Hamilton on the eve of 300 grands prix, saying no one would have thought Hamilton, when he started out, could become a seven-time World Champion as he has done.
Branding Hamilton a "legend", Alonso also showed his respect for the dominance which Hamilton and Mercedes created as a unit.
Mercedes have won the Constructors' title for eight seasons in succession, Hamilton claiming six Drivers' titles in that time.
All in all, Alonso said it has been a "pleasure" to share the time with Hamilton in Formula 1.
"I don't think that he has changed much, to be honest," said Alonso of Hamilton. "He had the talent already in 2007, he still has the talent now with experience.
"He has been a tremendous driver, a legend of our sport, so it has been always a pleasure to share all this time with him.
"And back then probably no one thought that someone will be able to win seven titles as Michael [Schumacher]. The journey has been amazing. The team that they all built in Mercedes over these years, it was outstanding. Congratulations to the 300."
Silly season at Alpine causing intrigue
Alpine have a straight choice between Fernando Alonso and Oscar Piastri for next year, and their decision is a highly-anticipated one.